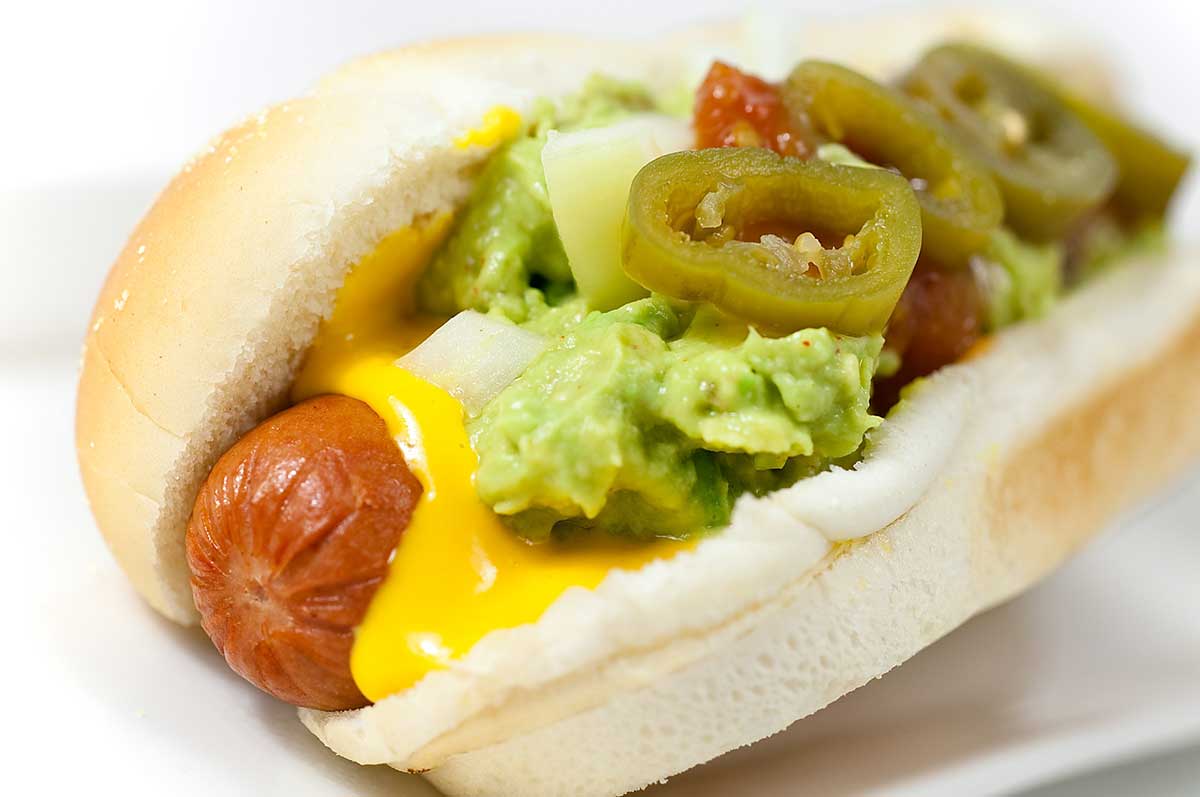 Nacho Dogs
To those of you that have asked me for healthier recipes, please forgive me for this one. I'll get to them I promise, its just that it's Super Bowl week and I couldn't resist. After all what is a Super Bowl party without hot dogs? But these aren't just any hot dogs my friends, these are Nacho Dogs. What are Nacho Dogs you ask? Just think of everything that you like piled high on your nachos, piled high on a hot dog instead. Trust me, between the cheesy nacho cheese, creamy guacamole and spicy jalapenos, you won't even miss the mustard.
One, I assure you there are many, of my little quirks is that whenever I see something that looks delicious on TV, I crave it until I can make it on my own. That is exactly how this recipe was developed. I have been toying with the idea of a Nacho Hot Dog ever since I saw something similar on an episode of Man vs. Food. And since all of the toppings are generally a part of my Super Bowl parties, I figured that now would be the perfect time to give them a shot. I am not quite sure if I will ever eat a regular hot dog again.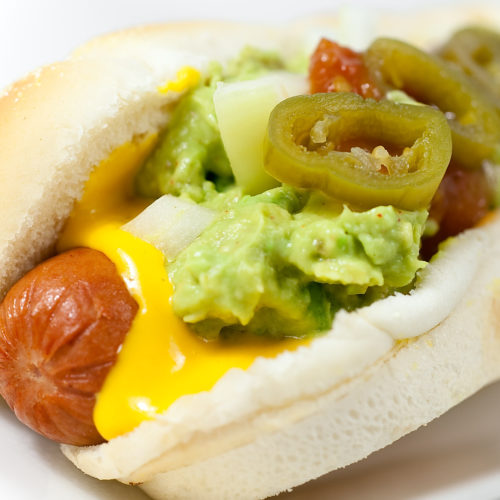 Nacho Dogs
Forget the mustard with these hot dogs, pass the cheese instead, the nacho cheese that is.
Cook hot dogs according to package directions and toast hot dog buns if desired.

Heat nacho cheese dip according to package directions.

Place hot dogs in buns. Top layer with nacho cheese, guacamole, chopped onion, jalapeno slices and salsa.

Serve.
Keywords:
beef hot dogs, dinner, Food, hot dog, hot dogs, jalapenos, lunch, man food, nacho, nacho cheese, nacho cheese dip, onions, Recipe, super bowl, superbowl