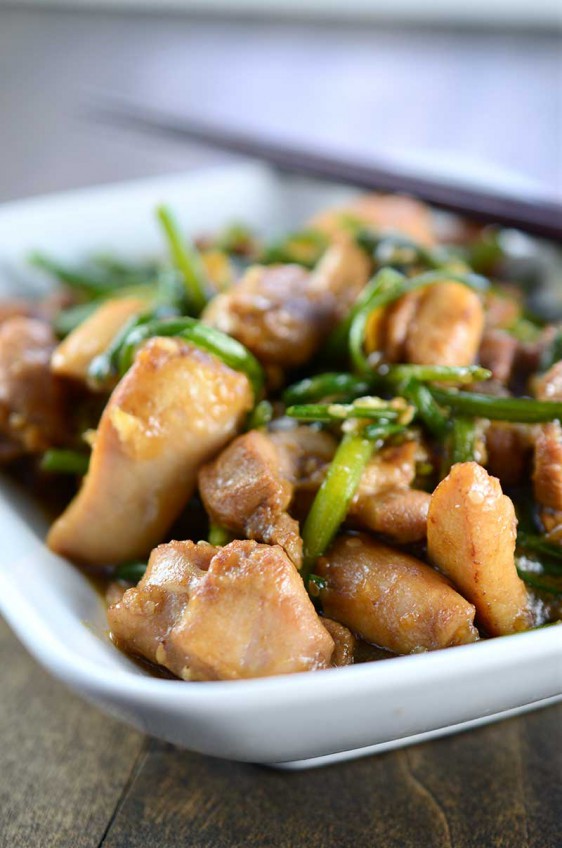 Nira Chive Chicken Stir Fry
Every once in a while I like to pick up a brand new to me ingredient at the grocery store. My local grocery store has been pretty good lately about offering some ingredients I've never used before. Take the nira chive. I'd never even heard of it before, but the bunch was way too pretty to pass up. I got it home, did some research about what it was and came up with this crowd pleasing Nira Chive Chicken Stir Fry.
So in case you don't know, like I didn't know, nira chives are also known as garlic chives or Chinese leek and are popular in Asian cuisines. During my search I found that they are sold in bunches. Some look like long blades of grass and others have a little bulb at the end. The kind I picked up had the little bulb at the end.
So what do you do with a nira chive bunch? First of all, you're going to want to use them within a few days of buying. Second, these babies are PUNGENT. I stored them in the refrigerator and whenever I opened it, lets just say, I could tell they were there. Pungentness aside, I will say that nira chives are likely going to be something that I buy whenever I see them pop up in the store.
When you decide you want to cook with them, treat them just like you would any other chive. Chop them up and add them to stuff. It seems to be common to add them to eggs. You can also stir fry them all by themselves as a side dish. I decided to make more of a meal with it though and make this Nira Chive Chicken Stir Fry. It was quick, easy and perfect for weeknights.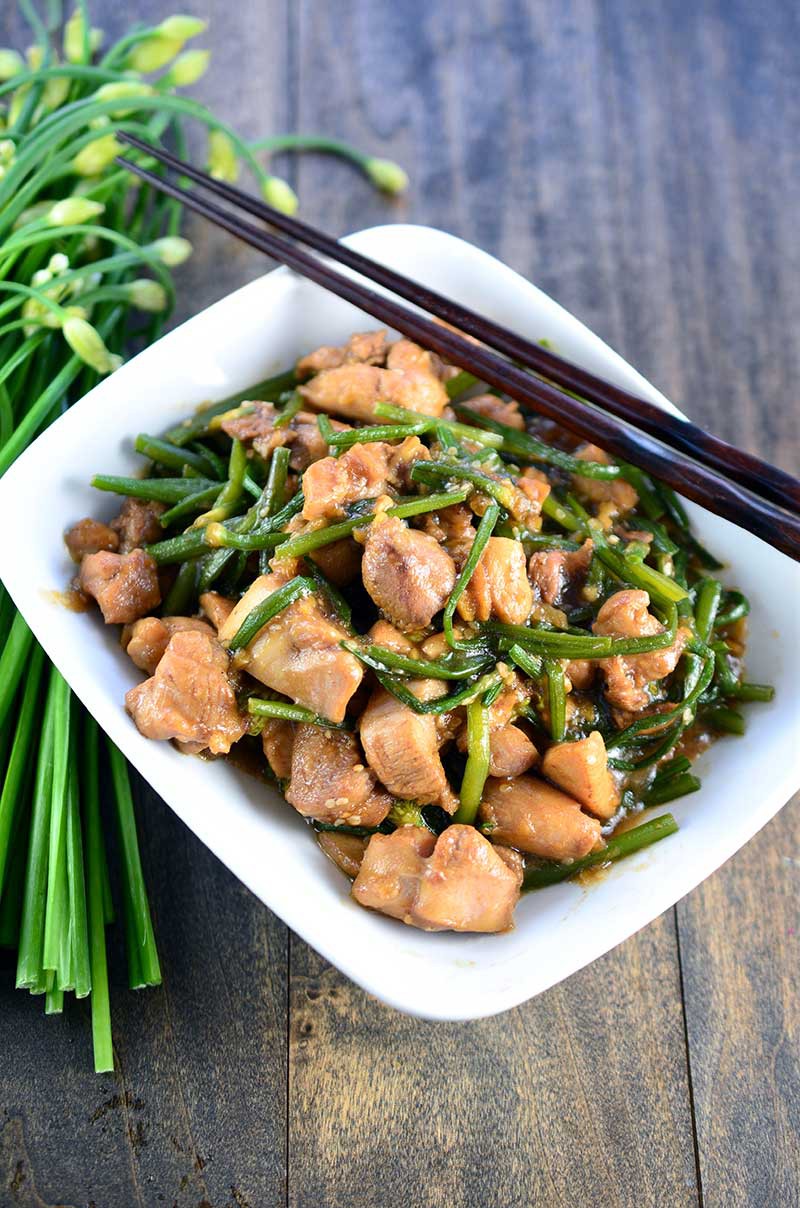 I did notice that when making these, the bottom end was kind of woody and tough. For that reason, I'd recommend trimming off the bottom couple inches. Other than that, you don't need to do any prep. I even left the bulbs on the bunch that I bought and they were scrumptious!
Now that I have found this lovely new to me ingredient, I can't wait to try cooking with it some more. I'm thinking we'll try the egg route next. Have you ever cooked with Nira Chives? Do you have any suggestions?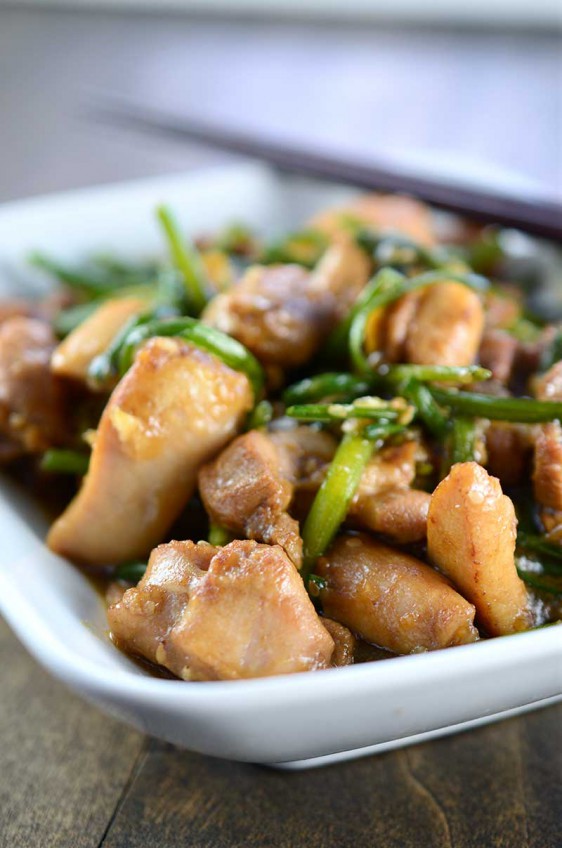 Nira Chive Chicken Stir Fry
This Nira Chive Chicken Stir Fry is quick, easy and perfect for weeknight dinners.
Ingredients:
1 1/2 - 1 3/4

pounds

boneless skinless chicken thighs

about 6 thighs cut into bite size pieces

2

tablespoons

soy sauce

2

tablespoons

black vinegar

1

tablespoon

sesame seeds

1

teaspoon

fish sauce

1

tablespoon

avocado

or canola oil

2

tablespoons

cornstarch

1/4 - 1/2

cup

chicken broth

2

cloves

minced garlic

3

cups

chopped Nira Chives
Combine chicken, soy sauce, black vinegar, sesame seeds and fish sauce together in a bowl. Mix well. Let set for 20 minutes.

Heat avocado oil in a large skillet or walk over medium high heat.

Once hot add in chicken and marinade. Cook until chicken is browned and cooked through 5 - 7 minutes. Sprinkle corn starch over the top. Cook until it starts to thicken. Add in chicken broth and mix well. Sauce will start to thicken.

Add in nira chives and cook until they wilt, 2 - 3 minutes. Serve over rice or quinoa.
Keywords:
chicken, nira chive, nira chives