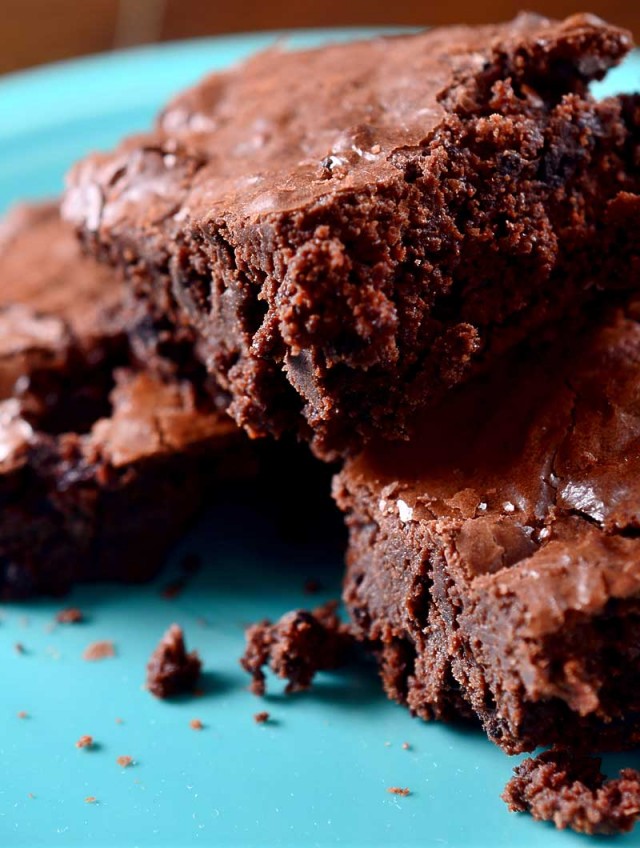 Oreo Brownies
Brownies. Ah brownies. How I love thee. What is there not to love? Chewy. Chocolaty. Gooey. And in this case Oreo-y. But in all honesty, if you are a chocolate fanatic, such as myself, then you don't need me to pile on the adjectives in order to sell you on these. You simply need to see the word brownie and you know that you need to make them. You just know.
These brownies were actually a spur of the moment creation. I needed a dessert for our Sunday dinner with friends a couple of weeks ago, and while I was rummaging through the pantry to try to find something, anything, to make I saw the container of cocoa and immediately thought brownies. Easy enough.
But while I was in the pantry I decided I needed a little snack so I decided to get myself an Oreo. I mean, really, why not?
As I was mixing together the brownies and munching on an Oreo, I had an epiphany.
OK maybe not an epiphany exactly. But I had the sudden urge to remove the creamy center and crush up the Oreo cookies and mix them in with my brownies.
So I did.
You're welcome.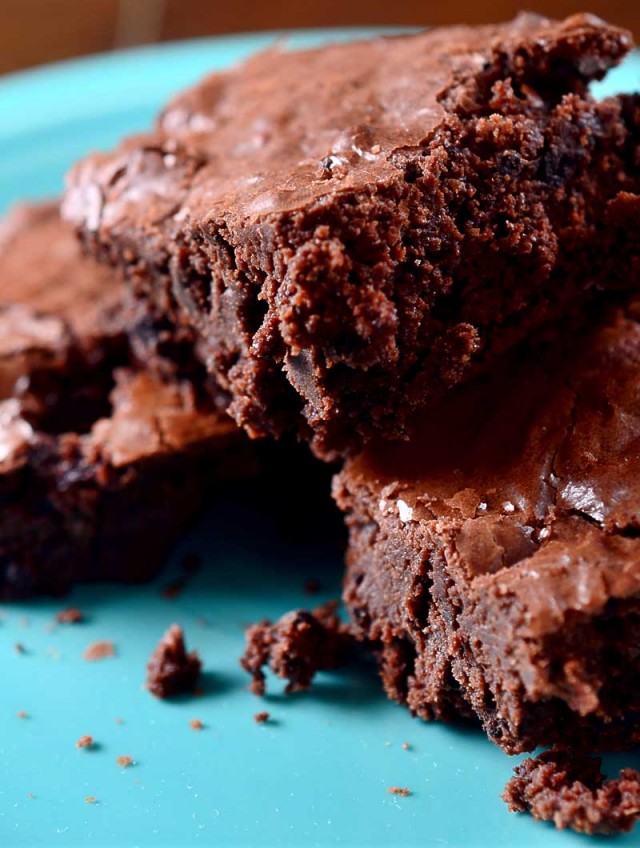 Oreo Brownies
Gooey, chocolatey brownies with crushed Oreo cookies mixed in.
Preheat oven to 350 degrees. Grease and flour an 8 x 8 inch baking dish.

Melt butter in a skillet over medium-low heat. Once melted, mix in cocoa powder. Allow to cool 10 minutes.

Whisk sugar into cocoa mixture. Whisk in eggs one at a time. Whisk in vanilla.

In another bowl combine flour, baking powder and salt. Slowly whisk into the cocoa mixture. Fold in crushed cookies.

Bake in preheated oven for 25 - 30 minutes or until a toothpick inserted comes out with just a few crumbs on it.

Allow to cool, slice and serve.
Keywords:
brownies, chocolate, dessert, Food, oreos, Recipe, sweet, treat