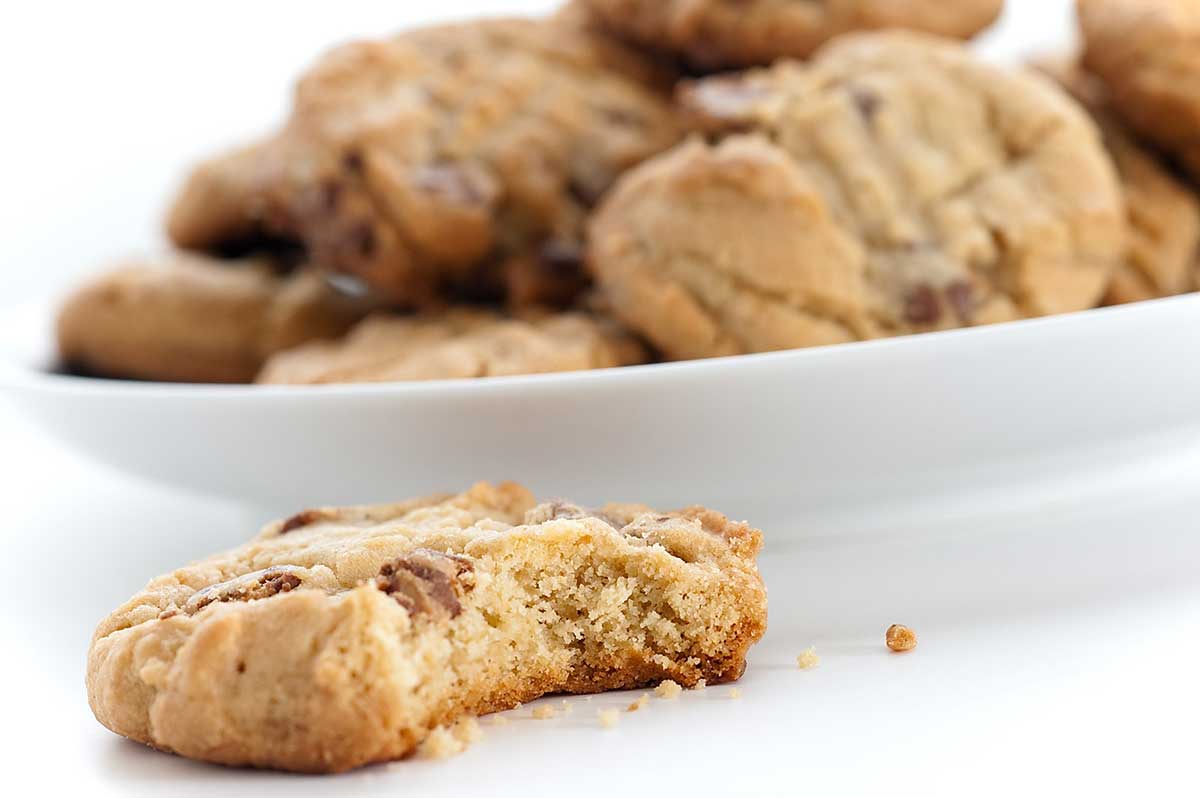 Peanut Butter Chocolate Chip Cookies
A friend of mine had a pretty tough weekend last weekend and I wanted to do a little something to cheer her up. I kept in mind that she loves anything and everything sweet and is also a huge fan of peanut butter so I decided to try my hand at some peanut butter cookies. And as I was mixing them together, I thought, how can I make these even sweeter? Why by adding chocolate of course.
A few weeks back while at the grocery store, I meant to pick up some chocolate chips but I saw peanut butter chocolate chips and it seemed like something I could not pass up. After all, peanut butter and chocolate is always a winning combination. The peanut butter chocolate chips made the perfect chocolaty-nutty addition to these peanut butter cookies but if you can't find them, semi-sweet chocolate chips would work as well.
Peanut Butter Chocolate Chip Cookies Recipe
Ingredients:
1 1/2 cups all purpose flour
1 teaspoon baking powder
1/2 cup granulated sugar
1/2 cup lightly packed brown sugar
1/2 cup (1 stick) melted butter cooled
1 egg
1/2 teaspoon vanilla extract
1 cup peanut butter
1 cup peanut butter chocolate chips
Instructions
1
In a bowl combine flour and baking powder.

2
In another bowl beat together granulated sugar, brown sugar and butter until smooth. Beat in egg. Beat in vanilla. Beat in peanut butter.

3
Slowly beat in flour mixture.

4
Fold in peanut butter chocolate chips.

5
Cover and refrigerate for 1 hour.

6
Preheat oven to 350 degrees.

7
Grease a cookie sheet and drop tablespoonfuls of dough onto cookie sheet. Flatten with a fork, making a crisscross pattern. Bake for 10 - 12 minutes or until cookies begin to brown.

8
Allow to cook a couple of minutes on the baking sheet, transfer to a cooling rack to cool completely. Serve.