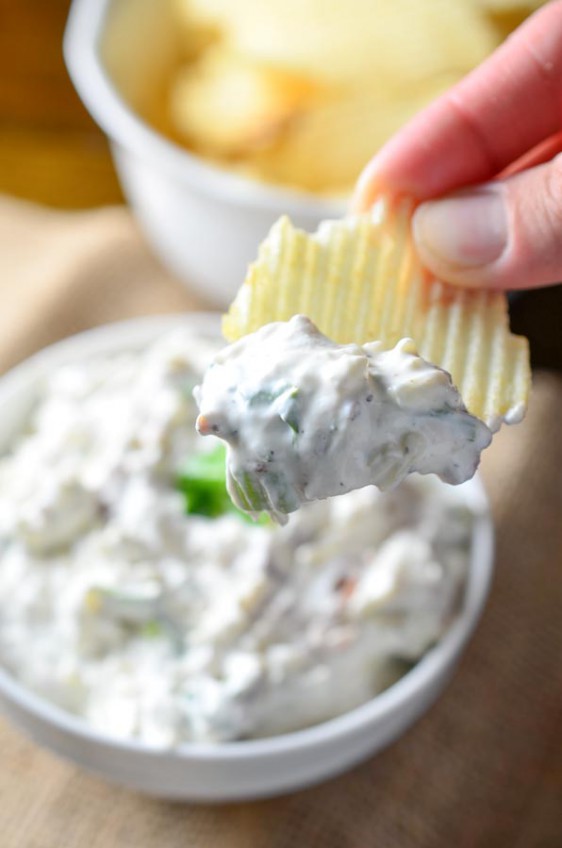 Pepper Jack Bacon Ranch Dip
Hey friends! It's that time again. Potluck and BBQ season is upon us. And if you're like me you are always looking for a good dip to bring along. That is why today, I'm over on Oh Sweet Basil sharing a recipe for this delectable Pepper Jack Bacon Ranch Dip.
What is it about dips that make them so irresistible? I mean. Dips are always the first thing I reach for at any party. And if I have a dip in the fridge you better believe that I am snacking on it when I have a little me time.
Maybe they are so good because they are so versatile. Take this dip for instance, I've seen something similar but with cheddar. I like cheddar and all but I thought why not kick things up a bit with some pepper jack. It worked so well that I can't imagine using anything else. Don't take my word for it though, head on over to Oh Sweet Basil to check out the recipe for yourself.
And bring it to your next potluck. Your friends will love you for it :)