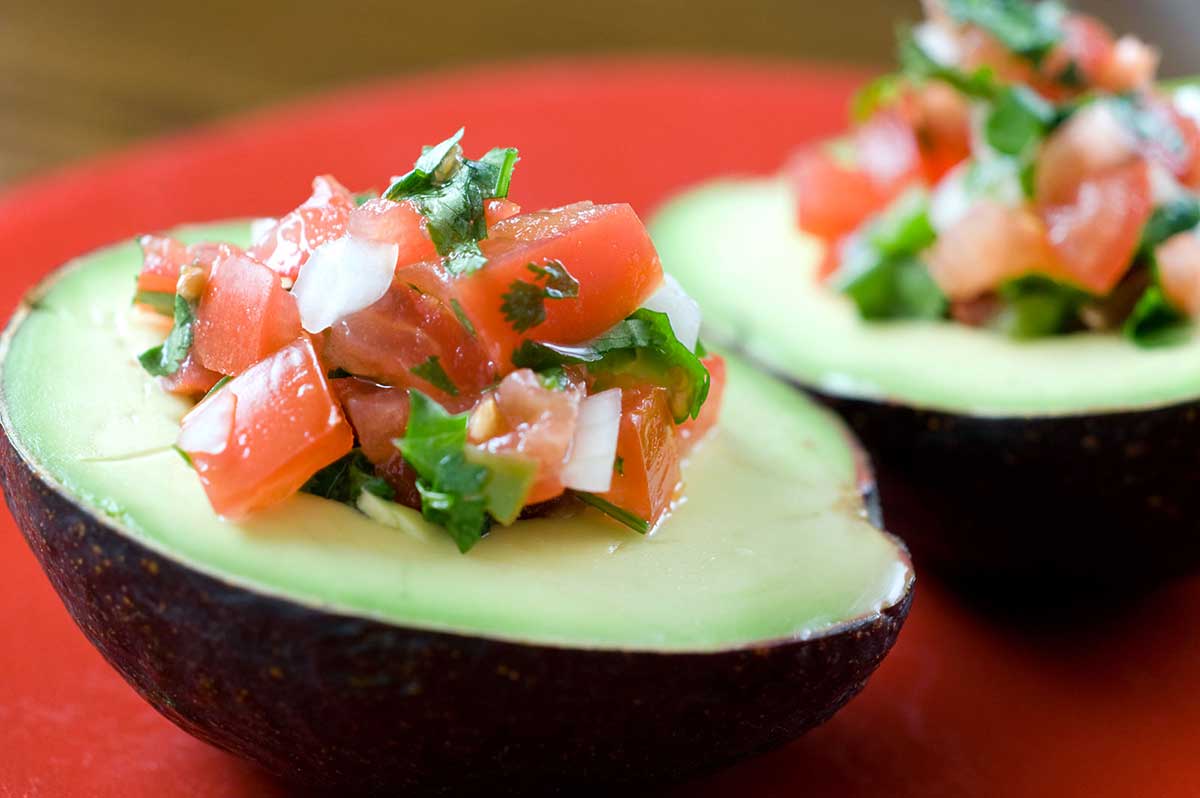 Pico de Gallo Stuffed Avocados
Since today marks the start of Labor Day weekend, I wanted to share a recipe that would showcase all of my favorite summer flavors but also something that was super easy to put together.  These stuffed avocados are just that. A quick home made pico de gallo made with perfectly ripe tomatoes is stuffed into creamy avocados and then the whole thing is drizzled with lime juice for a burst of citrus flavor. It's the perfect way to celebrate Labor Day.
When I was a little one I used to think that Labor Day was the day that all pregnant women went into labor. It makes total sense to a kid. However, as I sit here a little more round then I usually am, I can say that I am glad that that is not the case. Not that I'm not ready to meet our little man. I certainly am. We're just not quite ready to bring him home yet, AKA the nursery isn't done. We haven't even started. It is still a guest room/office/Christmas decoration storage room. So this Labor Day, I think I will begin preparing for my upcoming labor day by getting the nursery ready. However, I do suppose I will make time for a few of these stuffed avocados. Judging by all the dancing around he does after I eat one, baby boy seems to like them.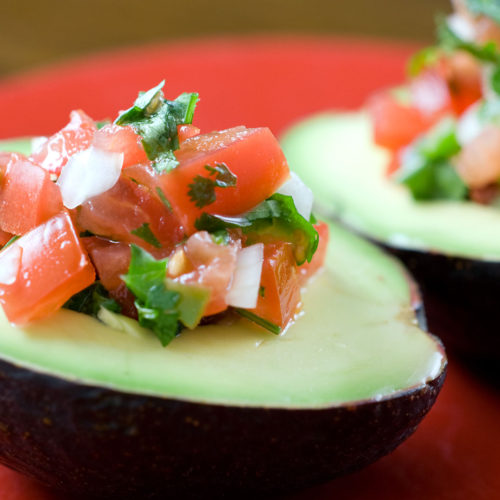 Pico de Gallo Stuffed Avocados
Like avocados? Like Pico de gallo? Then you'll love these pico de gallo stuffed avocados.
Combine tomatoes, jalapeno, onion, cilantro and koshers salt in a bowl. Mix well. Cover and refrigerate for at least 1 hour.

When ready to serve, scoop the pico de gallo into the hole where the pit was in the avocados. Squeeze lime juice over the top. Sprinkle with a little kosher salt if desired. Serve.
Keywords:
4th of July Recipes, appetizer, avocado, Food, Labor day recipes, Memorial Day recipes, mexican, pico de gallo, Recipe, salsa, snack, summer