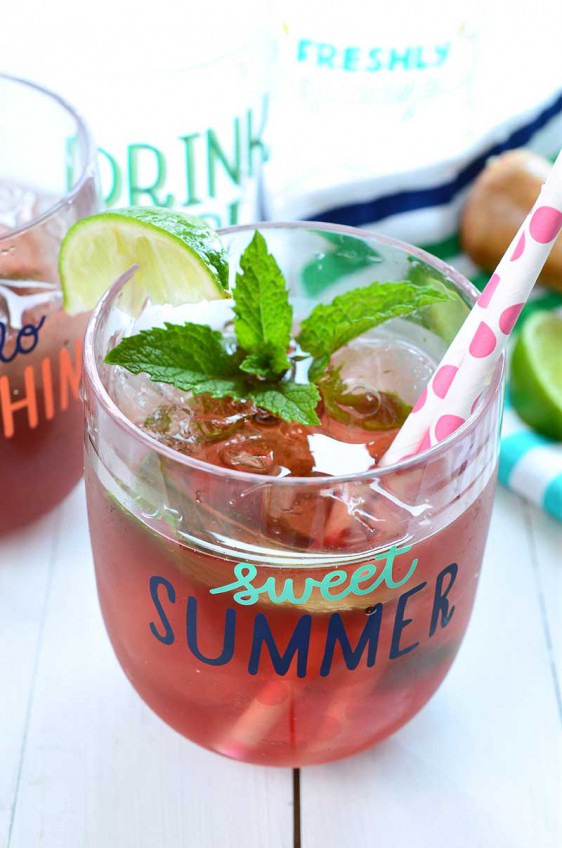 Pomegranate Mojito
As we inch closer and closer to summer, it's time I start sharing some delectable summer cocktails. I thought I would start by sharing a recipe for this Pomegranate Mojito. It's refreshing and would make a perfect addition to any summer cocktail party.
I've been sitting on this recipe for quite some time. Actually, two years to be exact. You see, the first time that I had a pomegranate mojito I was pregnant with Preston.
It was a virgin one, don't worry.
Ryan and I were out on a date night and I was SO tired of having water every where we went. Then, and I'm not sure why it took 20 weeks into my second pregnancy to realize this, I could totally have a virgin drink. Suddenly a whole new world opened up! No more water only for me! I could have a margarita, I could have a daquari and I could have a Pomegranate Mojito!
I fell in love with it from first sip. It's sweet, yet a little tart. It's bubbly thanks to the club soda and super refreshing thanks to the mint.
Now that I am no longer pregnant, this mojito actually has rum in it. But if you don't drink (or can't at the moment) this pomegranate motijo is totally great without the alcohol too!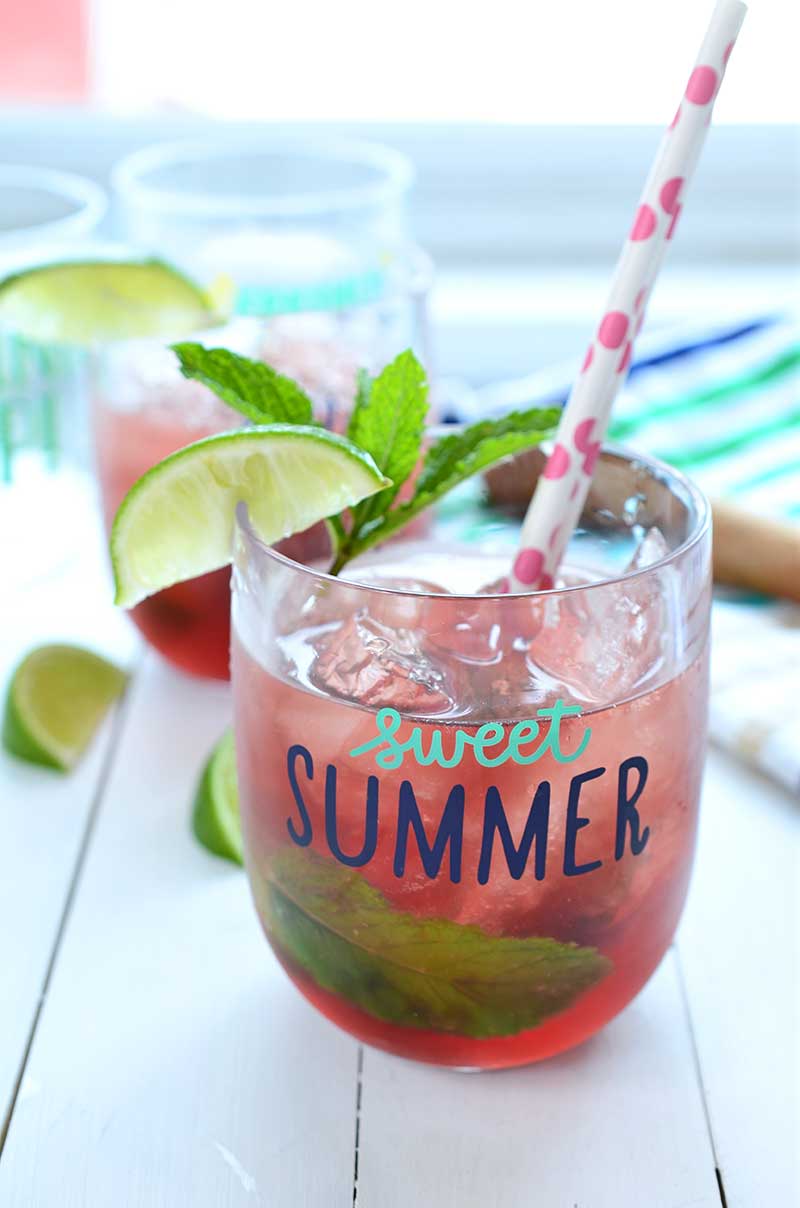 Also, can we just talk about these glasses for a second? I got them a Target and I am kind of obsessed. There are four different sayings: sweet summer, drink up, hello sunshine and fresh squeezed. They are just so fun. I can see myself breaking them out for summer parties and summer afternoon mommy time. You know… while the kids are playing in the sprinkler and mommy is drinking a pomegranate mojito.
Ahhh yes…Sweet Summer.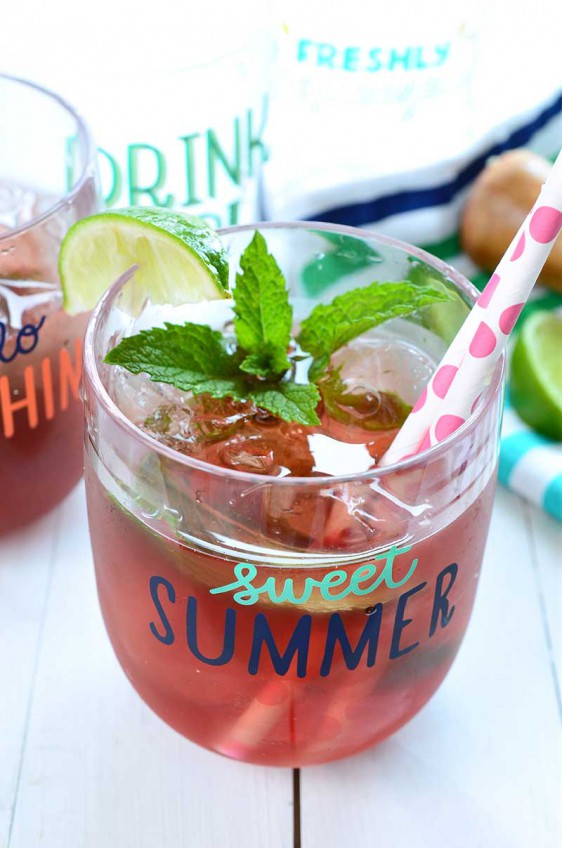 Pomegranate Mojito
If you are looking for the perfect, refreshing drink for summer parties, this pomegranate mojito is it!
In the bottom of a glass, muddle together lime wedge, mint leaves and simple syrup.

Fill cup 1/2 full with ice.

Pour rum, pomegranate juice and club soda over the top. Stir.

Garnish with lime wedge and mint leaves.
Keywords:
cocktail, mojito, pomegranate