Pot Roast Grilled Cheese
Pot Roast Grilled Cheese is THE BEST thing to do with your leftover Pot Roast. Loaded with cheddar, pot roast and pickles. It's leftover bliss!
We have grilled cheese sandwiches at least once a week. They are my go to when we're busy or when we are just craving some cheesy goodness. Which, if you know me, is a pretty normal occurrence. It's this love of grilled cheese that always leaves me on the lookout for new versions to make.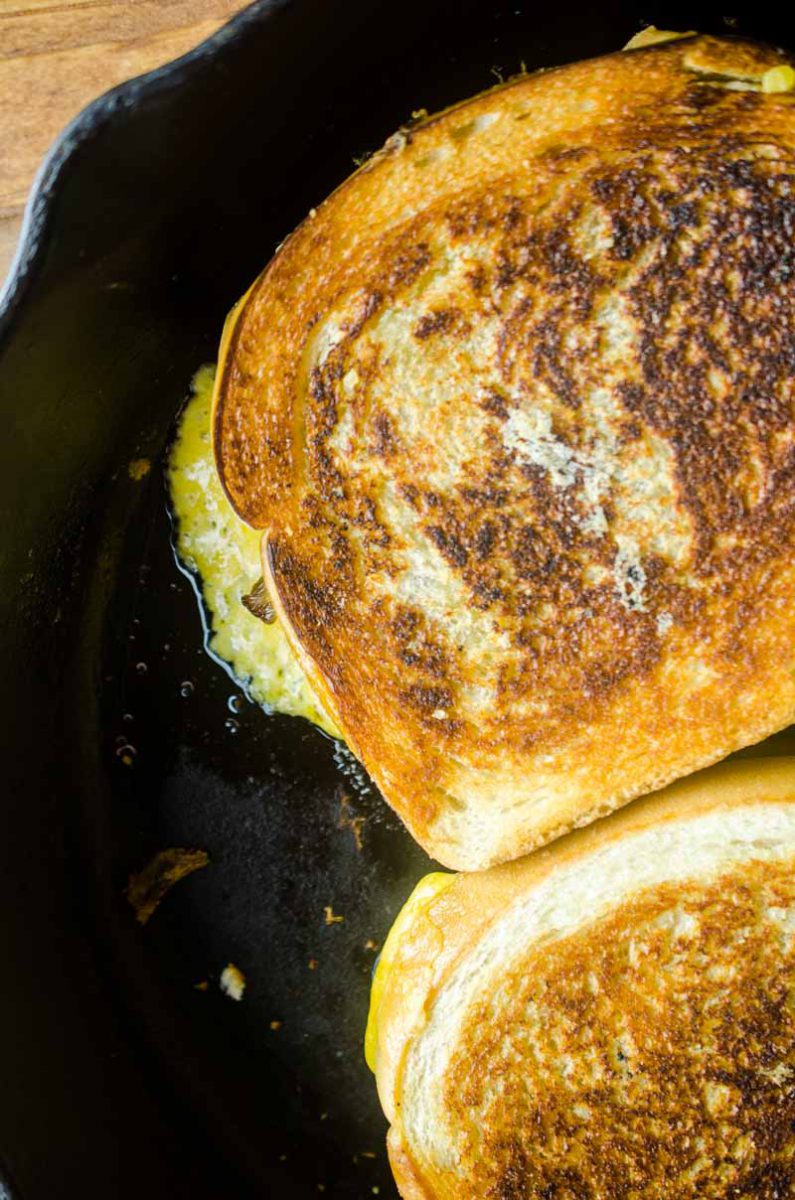 Next to Fried Chicken, pot roast is one of our favorite Sunday suppers. The scent of it cooking all day in the slow cooker is hard to ignore. Despite how much we love it, we usually always have leftovers. And while leftover pot roast is great on it's own, adding it to a sandwich and making this Pot Roast Grilled Cheese is hands down the best way to use it.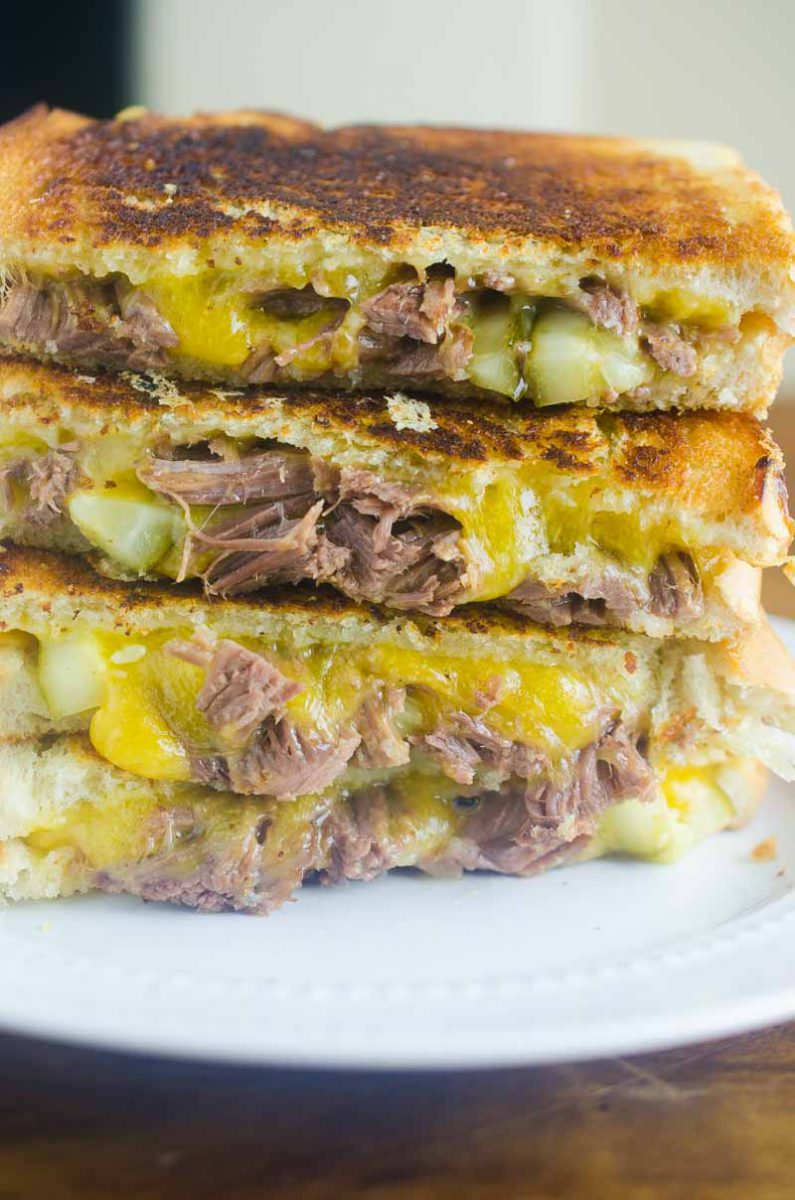 This Pot Roast Grilled Cheese is simple to make. There are only 5 ingredients.  It can be made in less than 20 minutes and, as with any grilled cheese, it's a hit with the whole family.
In addition to pot roast,  you need sourdough bread. As much as I like crusty french bread with sandwiches, a good sourdough is perfect for grilled cheese.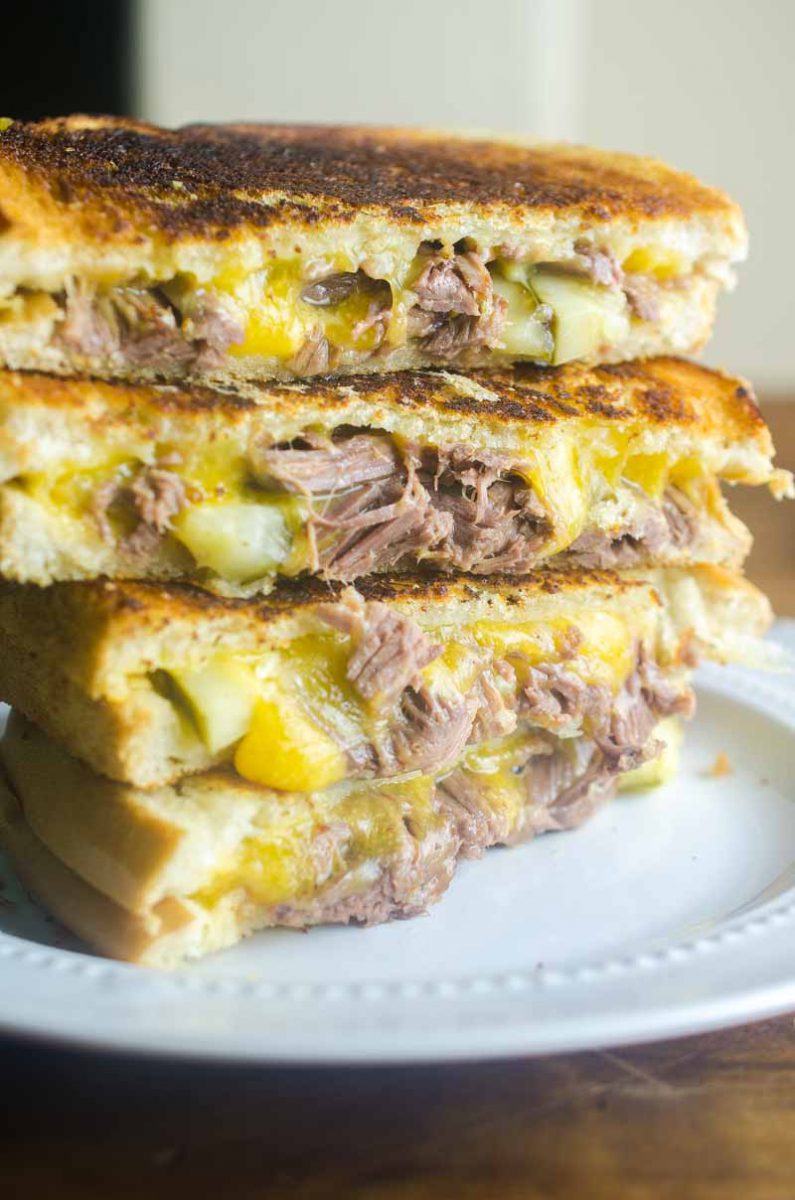 Next comes the cheese. REAL cheddar is the way to go. No American cheese with this one. I recommend Tillamook Medium Cheddar because, honestly, it's the only medium cheddar I use.
The next ingredient, pickles, might seem a little different but guys, trust me. Pickles add a tangy crunch to this Pot Roast Grilled Cheese that cannot be beat.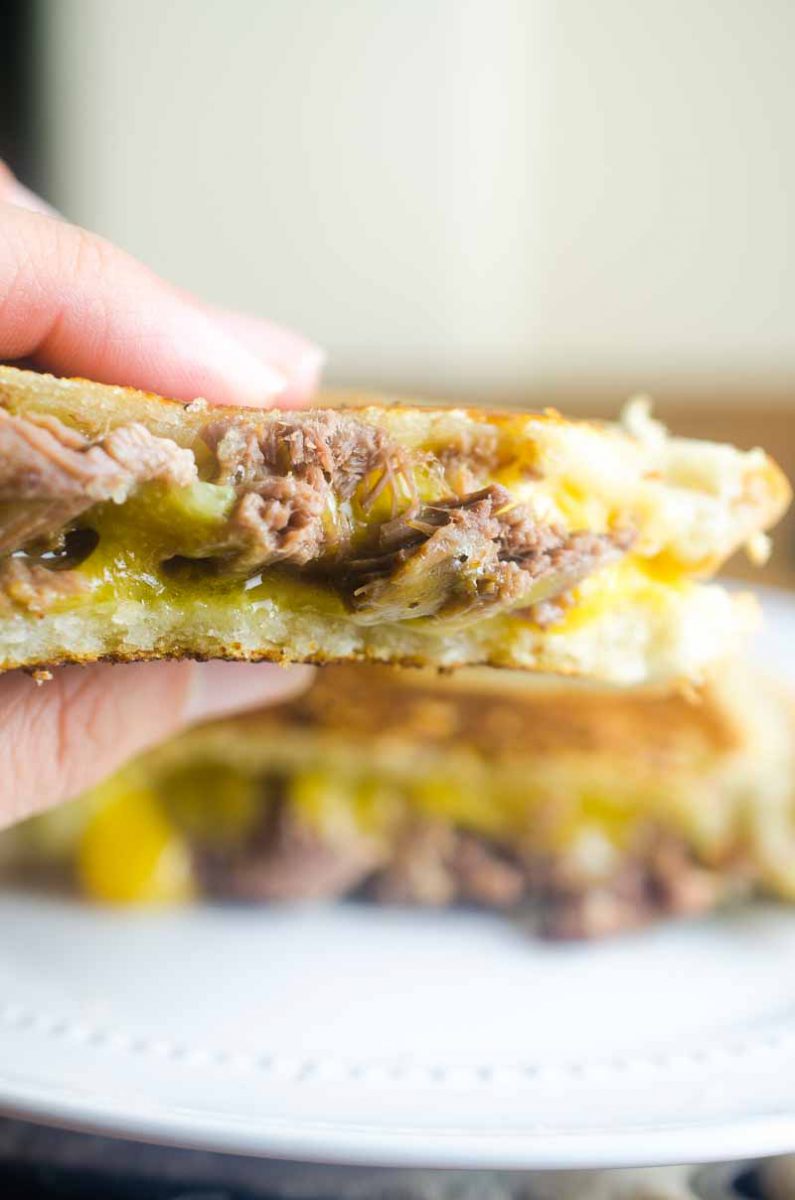 If you are a looking for a great way to use up your leftover pot roast or are simply looking for meaty, cheesy goodness, you're going to want to make this Pot Roast Grilled Cheese ASAP.
The video below shows you how easy this Pot Roast Grilled Cheese is to make.
Pot Roast Grilled Cheese Recipe
Ingredients:
8 slices sourdough bread
1/4 cup softened butter
12 -16 slices of cheese
2 cups shredded pot roast
1/2 cup diced pickles
Instructions
1
Spread butter on one side of each slice of bread. On the non buttered side, layer cheese, shredded pot roast, pickles and more cheese.

2
Cook sandwich over medium heat until bread is golden brown and cheese is melted. Serve immediately.