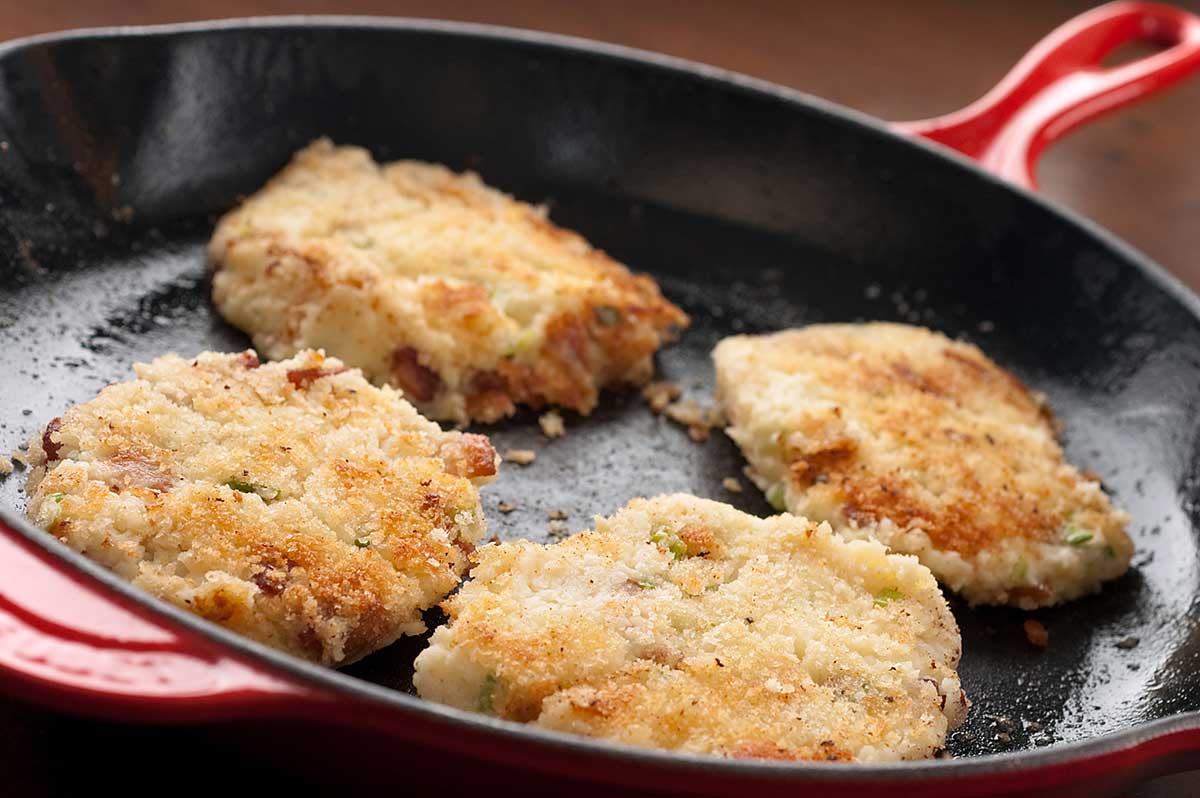 Potato Pancakes
It is no secret that I am downright obsessed with mashed potatoes. It's not something I hide. I embrace my addiction. So when I had leftover mashed potatoes from Thanksgiving I did the next best thing to sitting on the couch with a bowl of them on my lap watching a Lifetime movie: I made them for breakfast. And sat on the couch and watched a Lifetime movie.
This recipe assumes that you have leftover mashed potatoes which, in all honesty, is a rarity in our home. But leftover mashed potatoes are essential because fresh mashed potatoes would result in gooey pancakes. And no one would eat the gooey pancakes. And if no one ate the gooey pancakes then you wasted mashed potatoes. And to waste mashed potatoes is blasphemy. So if you don't have mashed potatoes in your fridge, make them ahead of time then make these pancakes the next day.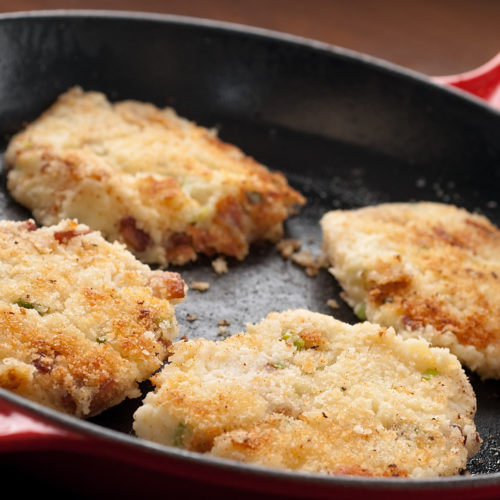 Potato Pancakes
Mashed potatoes with bacon, scallions and cheese for...breakfast?! Oh yeah.
Cook bacon in a skillet over medium heat until cooked through. Transfer to paper towel lined plate. Reserve pan drippings but remove from heat so that it doesn't burn while you prepare the pancakes.

Combine bacon, mashed potatoes, eggs, green onions and romano cheese. Mix well. Form into 4 - 6 hamburger sized patties.

Combine panko, garlic powder and kosher salt on a plate. Press potato pancakes into the panko mixture.

Return the bacon drippings to medium heat. Once hot, place pancakes into drippings. Cook until browned on both sides and warmed through. About 3 minutes each side. Serve.
Keywords:
Breakfast, Food, left overs, mashed potatoes, pancakes, potato pancakes, Recipe, thanksgiving leftovers