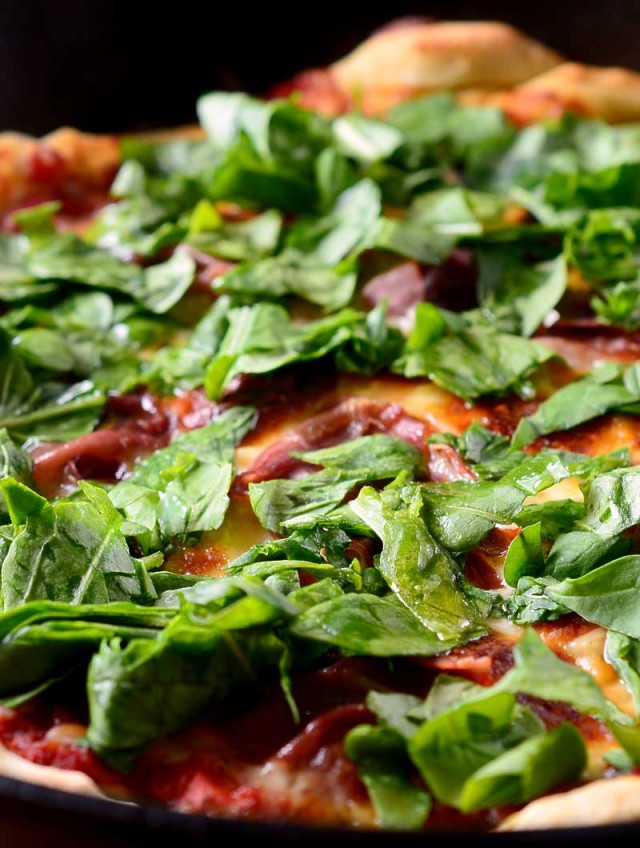 Prosciutto and Arugula Pizza
For a while now we have been enjoying Friday Night Pizza night at home. It's inexpensive. It's fun. It's delicious and it is down right fun to try different recipes for pizza every week. I've had a blast trying some very different flavor combinations. A couple of weeks ago Ryan asked me to try a simple prosciutto and arugula pizza. The entire family loved it. Kellan even ate 2 slices. Such a refined palate our little dude has, but that has not always been the case.
I'm not going to lie, after we first gave Kellan solids, I was a little worried that he was not going to like anything. In the beginning he didn't.
Not even a little bit.
But I didn't give up. I continued to give him avocado. Corn. Black beans. Whatever it is that we were eating for dinner, I'd give him a little bit and cross my fingers. Slowly but surely he began to eat and a few interesting things emerged.
For one, Kellan loves quinoa and chicken curry. He doesn't like string cheese but cannot get enough of freshly grated pecorino romano. And pepperoni pizza is OK but surprisingly, or not, this prosciutto and arugula pizza got a better response.
Maybe Kellan likes the salty prosciutto. Or maybe it's the peppery arugula. Or the simple crushed tomato sauce.
Or maybe little dude got his mommy's palate after all. Either way, this pizza is a winner. A blissfully simple winner.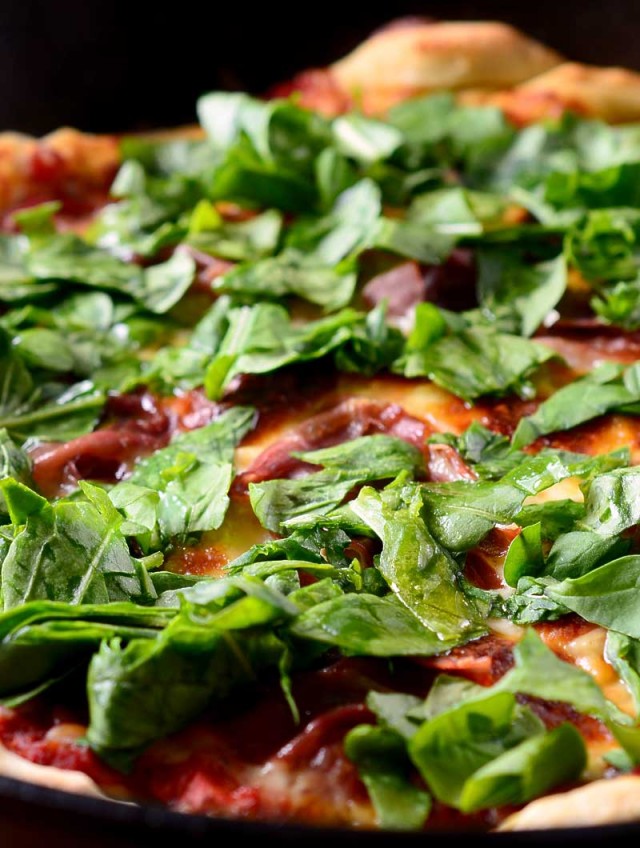 Prosciutto and Arugula Pizza
A perfectly simple pizza with crushed tomatoes, fresh mozzarella, prosciutto and arugula.
Preheat oven to 430 degrees.

Cook crushed tomatoes and a pinch of salt and pepper together over medium heat for 15 minutes. Stirring occasioanlly.

Press dough into a 12 inch seasoned cast iron skillet, brush with olive oil. Turn heat to medium and cook for 3 minutes. Spoon crushed tomatoes over the top, sprinkle with garlic, top with mozzarella followed by prosciutto.

Transfer to preheated oven and bake for 12 - 15 minutes or until cheese has melted, prosciutto is crispy and crust has browned.

Remove from oven, top with arugula, slice and serve.
Keywords:
arugula, entree, Food, man food, mozzarella, pizza, pizza night, prosciutto, Recipe