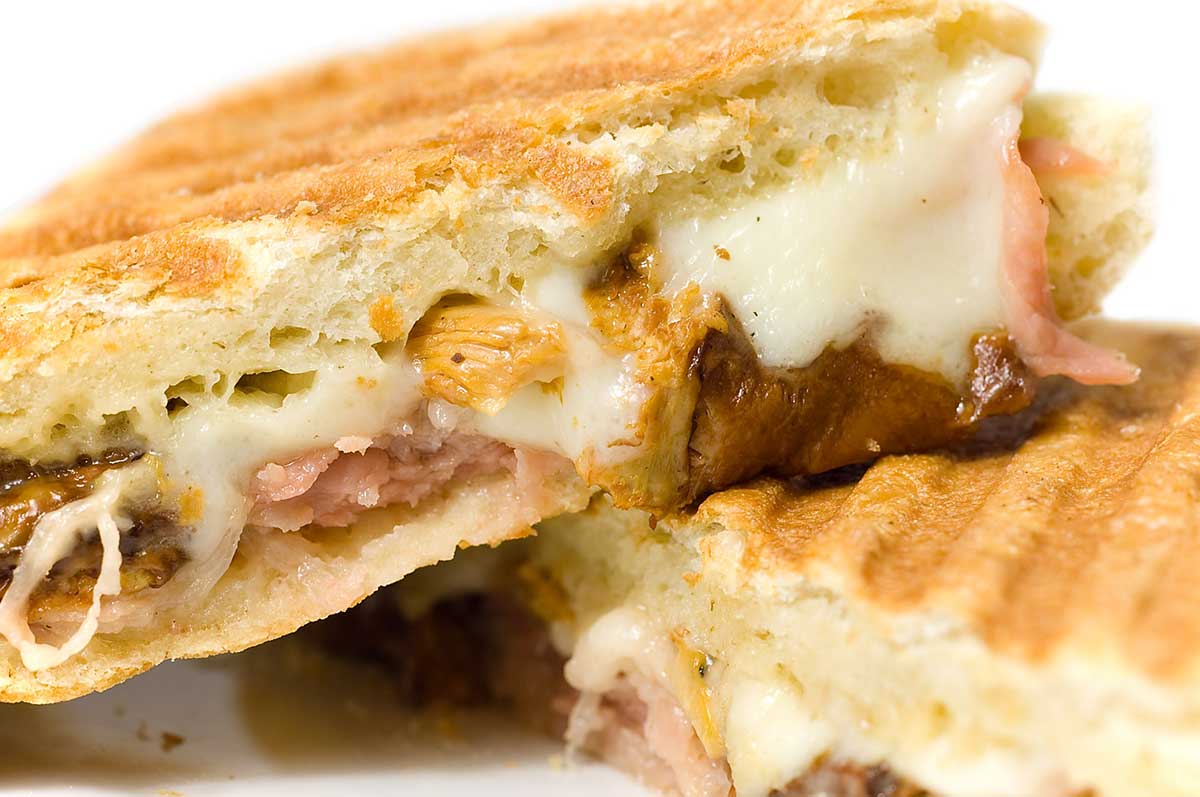 Prosciutto, Chanterelle Mushrooms and Mozzarella Panini
Last Friday I shared my recipe for Fire Roasted Tomato Soup with you and mentioned that I like to serve my tomato soup with grilled cheese sandwiches. Well I may have fibbed a little. You see, I didn't exactly serve my soup with a traditional grilled cheese sandwich. Instead I served it with this slightly grown up version of a ham and cheese. Slightly grown up in that instead of ham it has salty prosciutto, instead of cheddar it has creamy mozzarella and to top it off, some sauteed chanterelle mushrooms are thrown in too. All of this goodness sandwiched between 2 slices of crispy panini bread may not be a grilled cheese in the true sense of the word but it sure makes for one heck of a dunking sandwich.
Thanks to Ryan's "Panini Phase" a couple of years ago we happen to have a panini press in our kitchen arsenal. Because of the fact that we ate and continue to eat quite a lot of paninis I think it was a great investment. The bread always turns out nice and crispy and the ingredients inside are melted together perfectly. With that said, you don't have to have a panini press to make this sandwich. Simply cook it as you would a traditional grilled cheese sandwich.

Prosciutto, Chanterelle Mushrooms and Mozzarella Panini
Salty prosciutto, earthy mushrooms and melty mozzarella make this one heck of a grilled cheese sandwich.
Preheat panini press.

In a small pan, melt butter over medium heat. Once melted stir in mushrooms and garlic, cook for 5 minutes. Or until mushrooms are softened. Remove from heat, set aside.

Cut panini rolls in half. Lay 2 slices of prosciutto and 1 slice of mozzarella on the bottom half of each roll. Split mushrooms evenly between the two sandwiches. Place other half of roll on top. Brush top and bottom of sandwich with olive oil.

Place sandwiches on panini grill. Close lid. Cook for 5-7 minutes or until bread is browned and cheese is melted.

Serve immediately.
Keywords:
comfort food, entree, grilled cheese, panini, sandwich