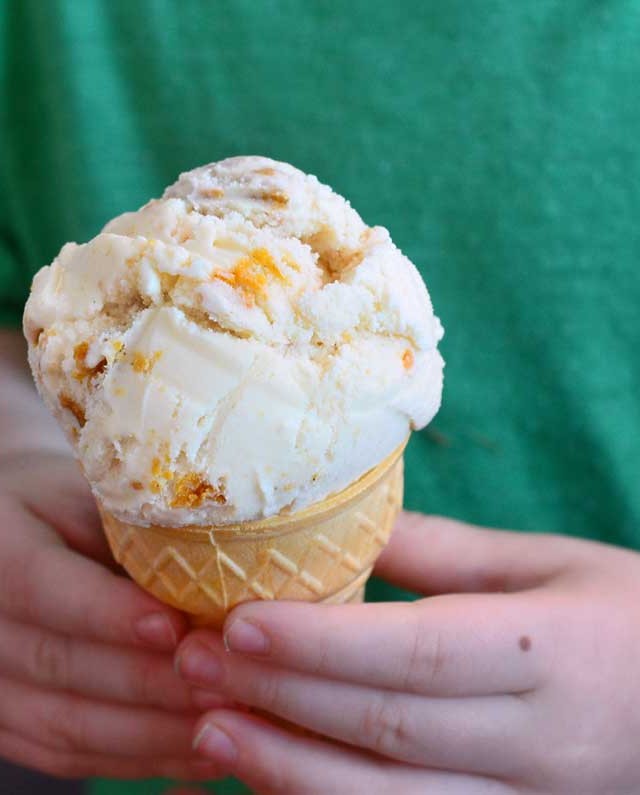 Pumpkin Cheesecake Cookie Ice Cream
Here we are in September. It's still quite warm during the day, but the nights cool off quite a bit. Some of the leaves are starting to change. There are school busses driving around and I saw Halloween stuff up at the grocery store yesterday. Yes, fall is certainly upon us. And I couldn't be happier.
Fall is my absolute favorite time of year. Hands down. Every year around Labor Day, I put up my fall decorations, light my pumpkin spice candle and start getting excited for Halloween. I understand, though, that not everyone is ready to jump head first into fall. It is for this reason that I thought that it would be fun to share 3 recipes this week that incorporate everyone's favorite fall food, pumpkin, in a few ways that remind us that although fall is coming, it's still summer for a couple more weeks.
Kind of like putting just your toes into the icy cold water.
First up is this Pumpkin Cheesecake Cookie Ice Cream.
I mentioned that it is still pretty warm here in Seattle so it's still ice cream weather. Now, I could've done a straight pumpkin ice cream but to tell you the truth, pumpkin ice cream is a little too "pumpkin" for me. I can only handle a bite or two before I'm done. Instead, for this ice cream, I decided to take Pepperidge Farm Pumpkin Cheesecake Cookies and mix them into creamy, smooth, vanilla ice cream.
Oh my heavens was it delicious. The cookies are perfect for ice cream because they are soft baked so when you bite into the ice cream you get a chewy cookie piece. The cookies lend just the right amount of pumpkin flavor to the vanilla ice cream without totally overpowering it. And best of all, if you have an ice cream maker, it could not be easier to make.
It is the perfect desert to help you say so long summer, hello fall.
And be sure to check back on Wednesday and Friday when I'll share two more pumpkin recipes that have a little summer twist.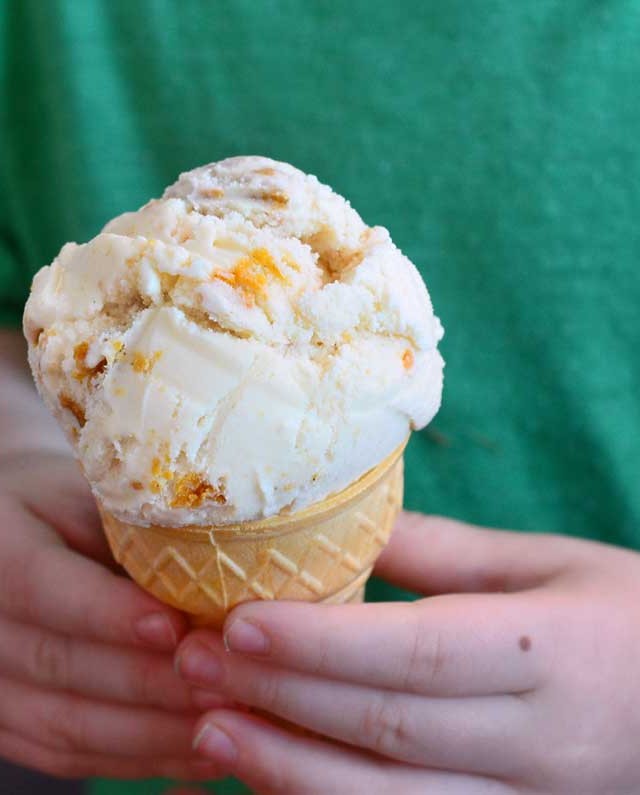 Pumpkin Cheesecake Cookie Ice Cream
Creamy vanilla ice cream with chunks of pumpkin cheesecake cookies.
Combine heavy cream, whole milk, sugar and vanilla together in a bowl. Whisk until sugar has dissolved.Refrigerate until chilled, about 2 hours.

Once chilled, freeze ice cream according to your ice cream maker manufactuerer's instructions. When there are about 5 minutes left, slowly mix in cookies until they are incorporated.

Spoon the ice cream into a freezer safe container and freeze ice cream until firm, about 4 hours. Serve.
Keywords:
dessert, fall, ice cream, pumpkin