Hi there! I'm so excited to be sharing my first recipe with you all here! For those of you who don't know me, I'm Meghan from Cake 'n Knife, a blog all about uncomplicated gourmet recipes that'll have everyone's jaw dropping at the dinner table.
Nice to meet you, Meghan!
Well thanks! It's nice to meet you all too!  I'm here with one of my favorite things in the world today – sangria.
With the outside temps rising like crazy, a cool refreshing glass of sangria is always a good idea, isn't it? July 4th is just around the corner so I decided to give my sangria a festive twist for the holiday.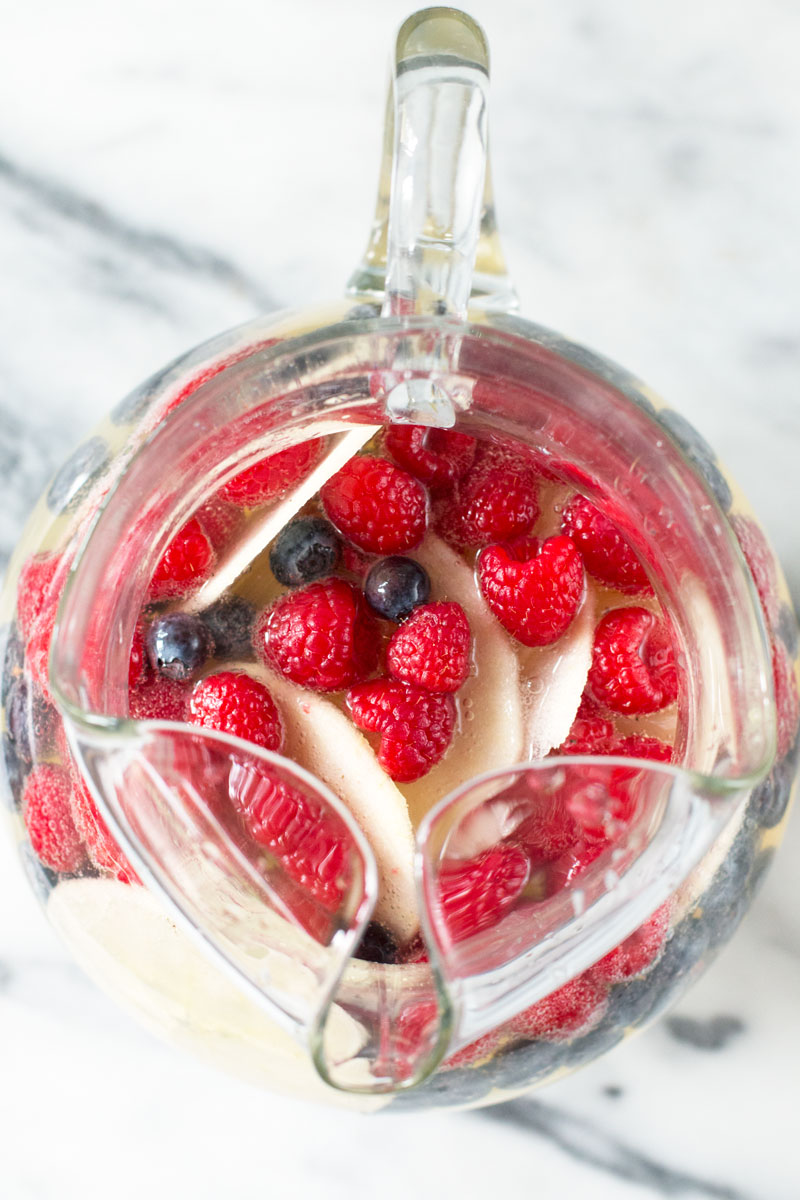 I don't know about you but I NEED easy recipes for July 4th. The holiday always creeps up on me and by the time I remember I'm hosting a BBQ, it's the day before and all my prep time is out the window. Thankfully it's pretty easy to throw some meat on the grill and call it a day if you have to, but what do you drink?
I'm here to share a little secret with you today. There's no need to make layered Jell-O shots or fancy cocktails to get your red, white and blue on, my friends. Instead, just throw everything into a pitcher, let it chill and serve it when the party gets going.
Drinking should be easy when you're spending the whole afternoon grilling and entertaining!
The blend of fruit, wine, and bubbly prosecco will tickle your taste buds in all the right ways. It's a little sweet and a little tart so it'll pair perfectly with those burgers, hot dogs, and anything else you plan to whip up for your get-together.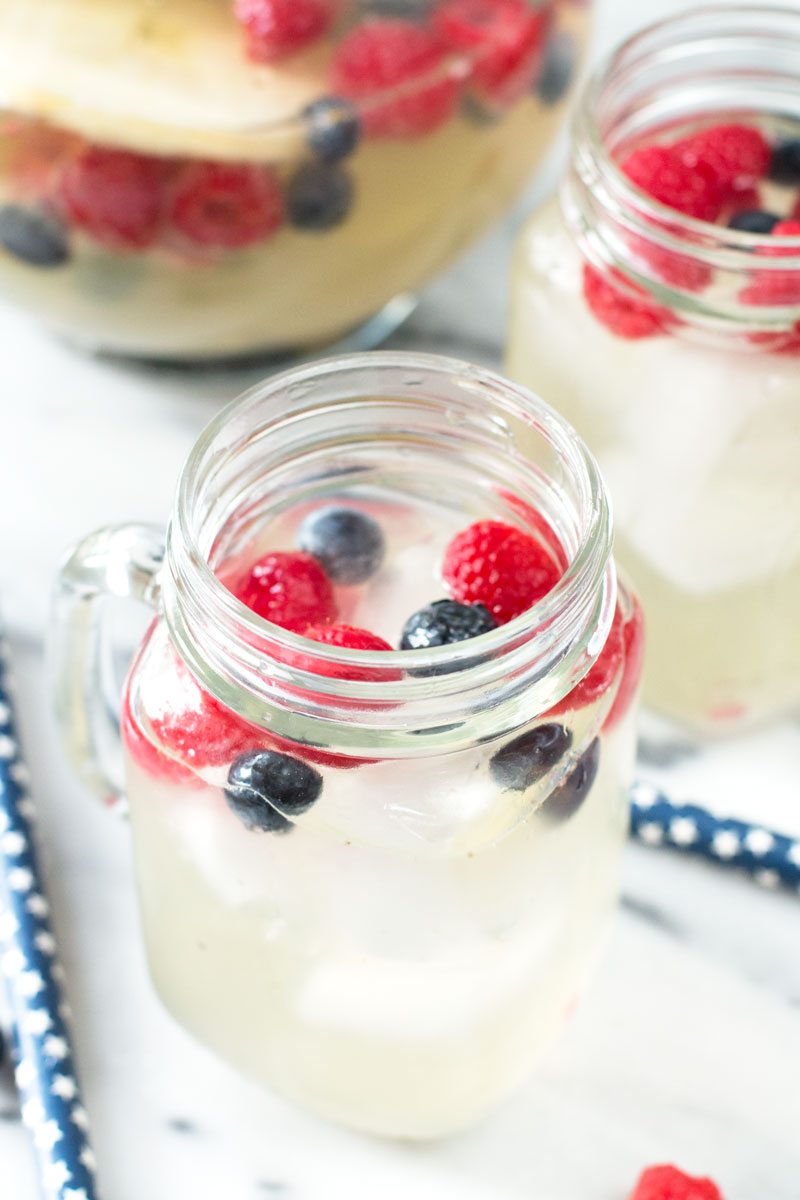 Just know it's incredibly drinkable, so you might want to double the recipe. Ok, maybe triple it just to be safe. I swear I'm a good influence…
Happy Independence Day!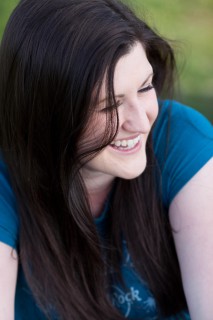 Connect with Meghan Blog ~ Facebook ~ Pinterest ~ Twitter ~ Instagram