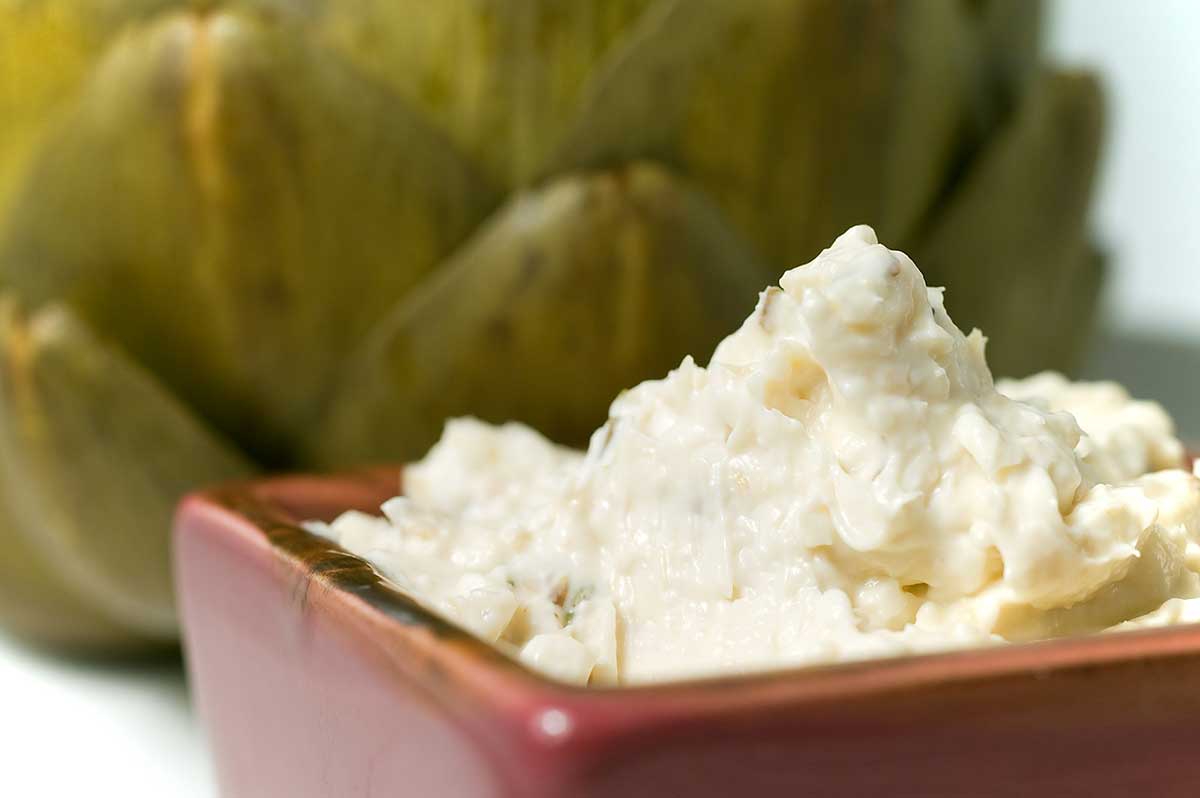 Roasted Garlic and Rosemary Dip
I have been on kind of a dip craze lately, probably because I've been on a snack craze too. It is just so easy to make a dip, grab some chips or veggies and snack away. Recently, I've shared recipes for caramelized french onion dip and ranch dip, and now I share with you this recipe for Roasted Garlic and Rosemary Dip. It's thick, it's creamy and loaded with perfectly roasted garlic.
Since this is a dip, I figured that I should resist the temptation to simply eat it with a spoon. So the question was, what should I dip in it? Thick ruffled potato chips were the first thought. The salty crispiness was a nice contrast to the creamy and slightly sweet flavor of roasted garlic, and I would probably serve this dip with chips at a backyard BBQ or potluck dinner. But then I got to thinking about an artichoke that I had in the refrigerator and decided to steam it. The artichoke leaves provided the perfect scooper for this thick dip and the garlic and rosemary nicely complimented the flavor of the artichoke. If I was having a dinner party with a few friends, this would be a perfect appetizer.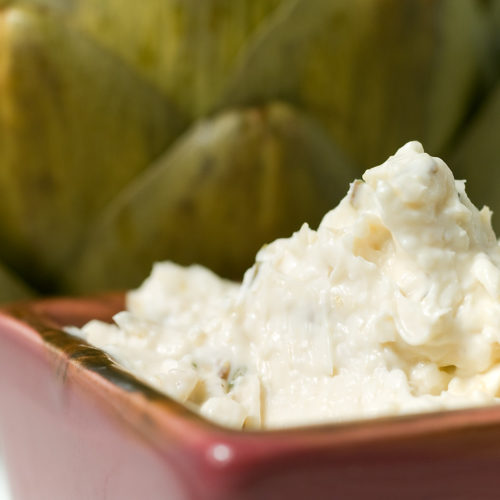 Roasted Garlic and Rosemary Dip
A creamy dip with sweet roasted garlic and rosemary.
Ingredients:
1

bulb garlic

1

tablespoon

butter

1

teaspoon

lemon juice

4

ounces

cream cheese

softened, cut into 1 inch wedges

2

tablespoons

mayonnaise

2

tablespoons

sour cream

1/2

teaspoon

dried rosemary

crushed

kosher salt and pepper to taste
Preheat oven to 400 degrees.

Cut 1/4 inch off the top of the bulb of garlic to expose the cloves beneath, but do not peel the garlic, you want to roast it in the skin. Place clove on a piece of aluminum foil, place butter on top, pour lemon juice over the garlic and sprinkle with kosher salt. Bring up all sides of aluminum foil and twist together to close. Cook for 60 minutes or until garlic cloves are soft and golden in color. Remove from oven and allow to cool completely.

Once the garlic has cooled, use a small fork to remove the garlic cloves from the skins. Place them in a bowl, and mash. Add in cream cheese and mix to combine. Add remaining ingredients to the bowl. Mix well. Cover and chill for 30 minutes.

Remove from refrigerator, stir. Serve.
Now that I think about it this would also make a nice dip for crackers or even baguette slices. I'll have to do a test at my next dinner party. I'll put out all the dipping options I can think of and see what does the best. Enjoy!
Keywords:
4th of July Recipes, appetizer, Dip, dried rosemary, fresh rosemary, garlic, mayonnaise, roasted garlic, rosemary, snack, sour cream