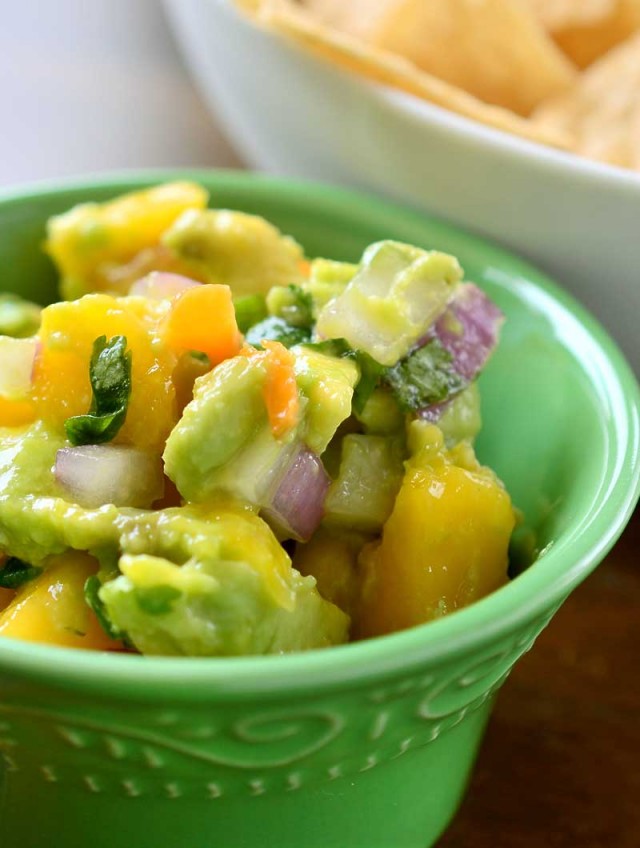 Roasted Habanero and Mango Salsa
When I was in Austin for BlogHer Food awhile back I was able to attend a little party put on by the National Mango Board celebrating, you guessed it, all things mango. It was a delightful little gathering with lots of yummy mango treats like mango smoothies (swoon), mango bacon brussels sprouts (double swoon) and perhaps my favorite, mango jalapeno margaritas. And the coolest part? When I got home I got a shipment of mangoes to try some different recipes on my own. This here, is one of my creations. Well…it's the only creation that turned out well anyway.
I have a confession to make. This recipe right here. This amazing, spicy, sweet, perfect for summer salsa is my first experience ever using mango in the kitchen.
I tried to make another dish with the mangoes I received a couple of days prior to when I made this dish.  But let me tell you a little bit about mangoes. They are tricky to cut.
Like really tricky.
Like I cursed my way through three before I even figured out how to cut one.
In all honesty, I thought it'd be like an avocado. I don't know why. I just did. If you don't know anything about mangoes then let me tell you, that is not the case. And if you are a huge fan of mangoes then you are probably laughing at me because you know that it is not anything like an avocado. It's fine. I was laughing too.
Laughing and cursing.
But by the 3rd mango I cut open, I figured it was time to find outwhat I was doing wrong so I turned to google and found a very good explanation on Simply Recipes. Following Elise's  instructions, I was finally able to cut a mango and thank heavens too because this salsa is out of this world. It's sweet, it's spicy and it's would be the perfect last minute addition to your 4th of July celebration.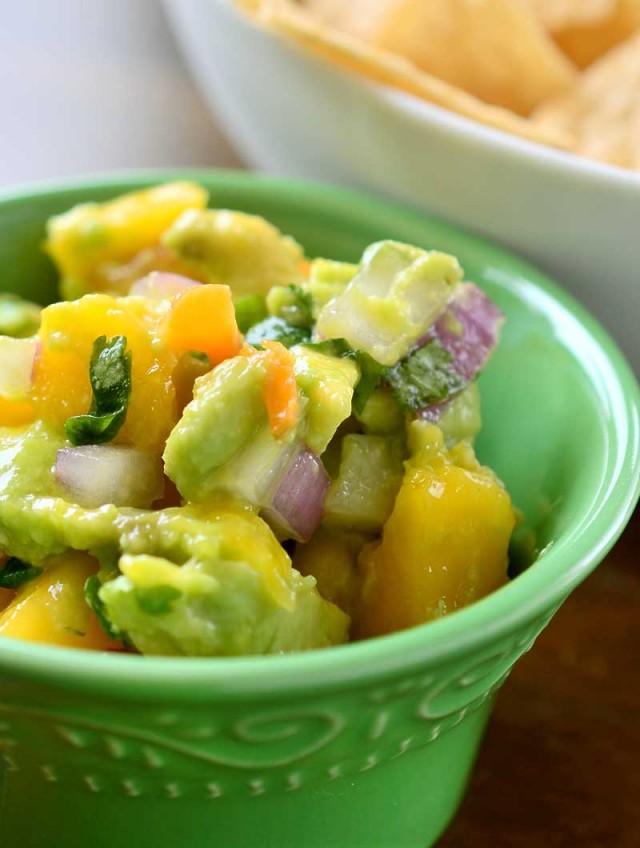 Roasted Habanero and Mango Salsa
Sweet and spicy collide in this roasted habanero and mango salsa. Perfect for summer.
Preheat oven to 400 degrees.

Place habanero on a baking sheet. Roast for 10 - 15 minutes or until soft. Remove from oven, allow to cool and then mince. Be careful to wash your hands after handling the pepper.

Place minced habanero and remaining ingredients into a bowl. Gently mix to combine. Cover and refrigerate for at least an hour. Serve cold.
Enjoy!
Disclosure: I was given the mangoes used in this recipe by the National Mango Board.
Keywords:
4th of July Recipes, appetizer, game day snacks, habanero, Labor day recipes, man food, mango, mango salsa, mangoes, Memorial Day recipes, salsa, snack, summer, Vegetarian