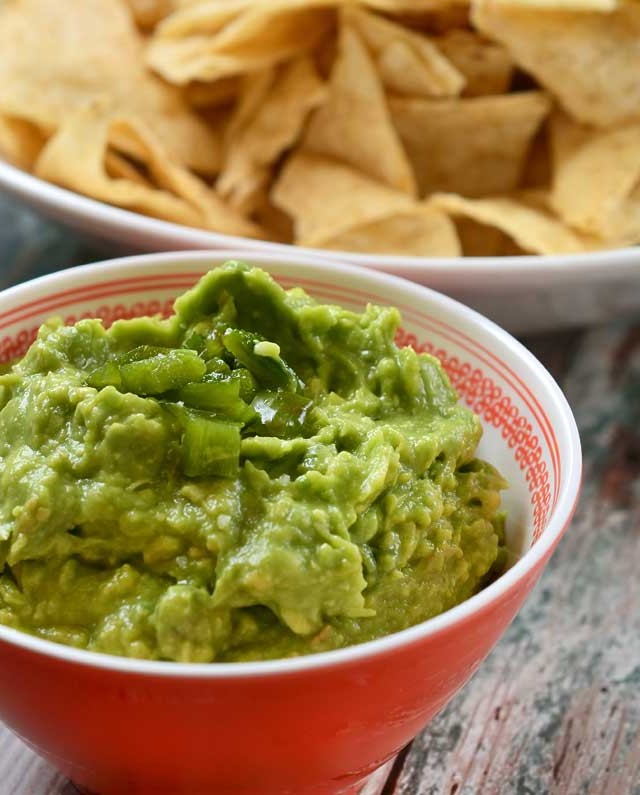 Roasted Jalapeno and Garlic Guacamole
Who is ready for Cinco de Mayo? Have you planned your menu yet? I couldn't just let Cinco de Mayo pass without sharing a guacamole recipe. I mean really, is it Cinco de Mayo if there is no guacamole on the table? I think not. Any party though, isn't really a party unless there is guacamole is involved. At least in my opinion anyway.
Now I love your regular guacamole with avocados, onion, garlic, lime and the such but every once in a while I like to switch things up a bit. And that is exactly what I did with this guacamole.
I have been meaning to try a roasted garlic guacamole for a while now because I love everything roasted garlic. But while I was prepping the garlic for the roasting, I looked over and saw the jalapeno sitting there and thought Why not? So I roasted that too.
Roasting the jalapeno added such a nice flavor. It quieted the heat just a little bit but there was still a bit of a kick to the guacamole which I loved. The roasted garlic also added a nice sweet garlic flavor. This takes just a bit more time to make then regular guacamole because you do have to roast the garlic but trust me, it's totally worth it.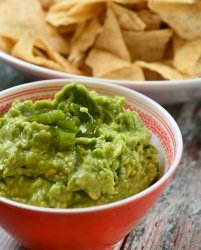 Roasted Jalapeno and Garlic Guacamole
A sweet and smoky switch from traditional guacamole with roasted garlic and roasted jalapenos.
Ingredients:
1

head garlic

olive oil

salt

2

large avocados

1

teaspoon

lime juice

1/4

teaspoon

sea salt

1/4

teaspoon

cumin

2

jalapenos

seeded if desired
Preheat oven to 400 degrees.

Cut the top 1/4 inch off the garlic. Place garlic on a piece of aluminum foil. Drizzle 1 teaspoon olive oil over the top. Wrap in the foil and roast for 40 - 45 minutes or until browned and soft. Remove from oven. Allow to cool. Use a fork to remove cloves. Mash together in a bowl.

While the garlic is cooling, turn on the broiler and broil jalapenos 5 - 6 minutes or until the skin has blackened. Transfer to a paper bag and allow to sweat for 10 minutes. Peel the skins from the jalapenos and dice them.

In a bowl, mash avocados. Mix in mashed garlic cloves, diced jalapenos and remaining ingredients. Cover and refrigerate for at least 30 minutes. Serve.
Keywords:
avocado, cinco de mayo, guacamole, Vegetarian