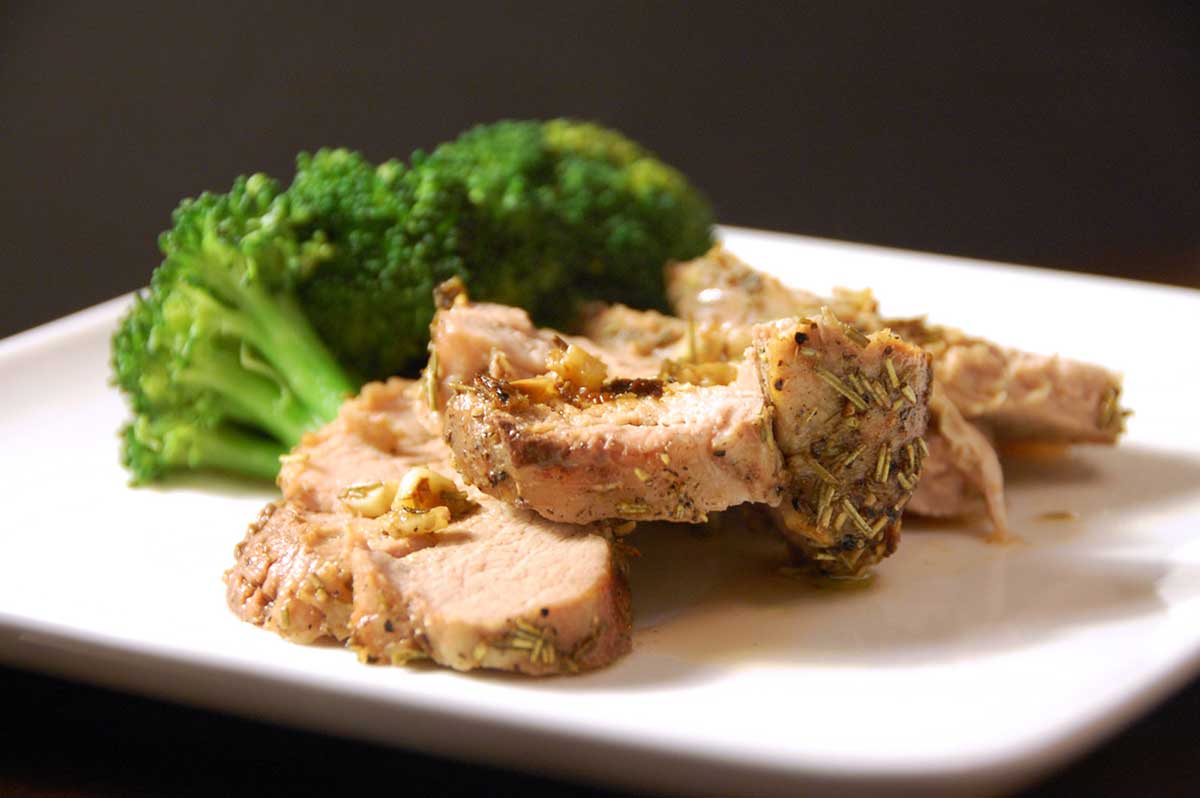 Roasted Pork Tenderloin
This yummy pork dish requires a little thought ahead of time because it is best when refrigerated overnight. Refrigerating overnight allows the flavors of the fresh garlic, rosemary, sage and thyme to meld beautifully with the pork.
Roasted Pork Tenderloin Recipe
Ingredients:
1 (1.5 pound) pork tenderloin
3 cloves garlic, minced
1 tablespoon dried rosemary
1 teaspoon kosher salt
1 teaspoon fresh ground pepper
1 teaspoon dried sage
1 teaspoon dried thyme
3 tablespoons of olive oil
Instructions
1
Place tenderloin in a large plastic resealable bag. Add the remaining ingredients, seal the bag and then gently massage the mixture into the pork. Refrigerate 8 hours or overnight.

2
Preheat the oven to 350 degrees.

3
Take the pork out the refrigerator about 20 minutes before you are about to cook it. (Note: The oil may have coagulated, that is fine.) Massage the pork one more time to make sure all of the goodness from the spices have coated it.

4
Bake in a baking dish for 35 to 40 minutes or until the center is no longer pink and a meat thermometer inserted in the thickest part registers about 150 degrees. Remove from oven and let rest 10 to 15 minutes before slicing, the meat will continue to cook, while it is resting.

5
Slice the meat and place on a serving platter. Spoon leftover garlic and any juice remaining in baking dish over the pork.