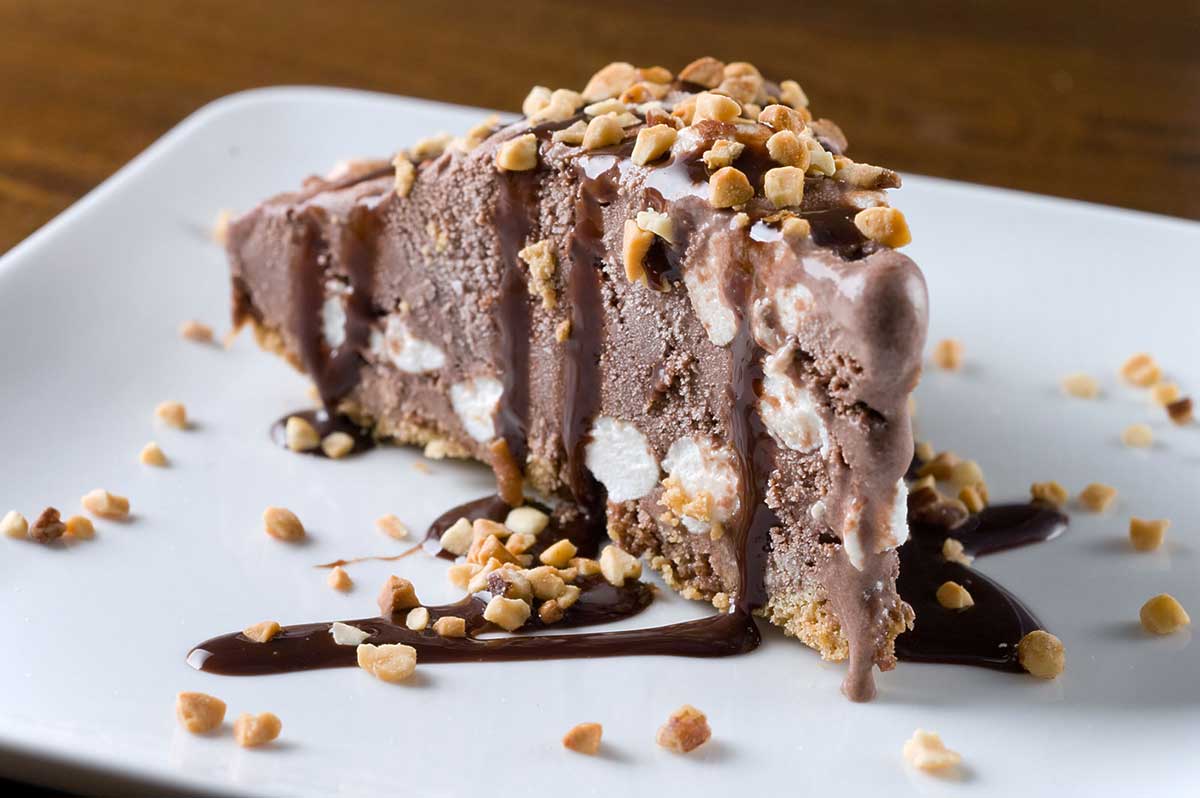 Rocky Road Ice Cream Pie
I took a nap last Saturday. I woke up from that nap, went outside to where Ryan was working in the yard and said "I need to make an ice cream pie with chocolate, marshmallows, graham crackers and nuts." Less than 5 minutes later I was in the car on the way to the grocery store to get everything I need. It was probably the first time that I had a pregnancy craving that would not let me think of anything else until I satisfied it. And satisfy it I did…with 2 or 3 pieces.
I could've made my own ice cream for this recipe but raw eggs are a no no when pregnant, unless they are pasteurized but those can be hard to find.  I also could have used a container of rocky road ice cream. However, I am not a huge fan of the almonds that are traditionally in them and I also like a lot more marshmallows in mine. So I decided to do a little improvisation. I made a graham cracker crust then softened a decadent chocolate ice cream, stirred in loads of mini marshmallows and then after it was frozen I topped it with chocolate syrup and chopped peanuts and pecans. Be. Still. My. Heart.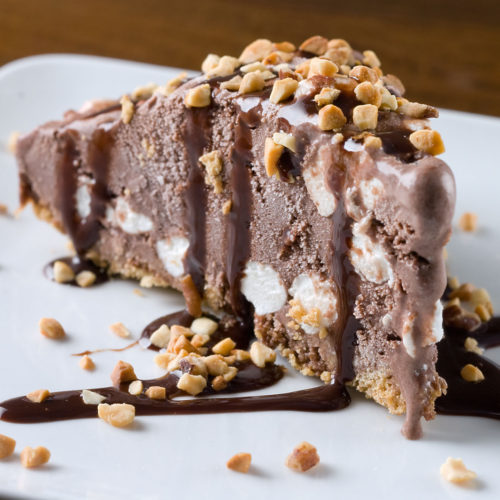 Rocky Road Ice Cream Pie
Chocolate ice cream, marshmallows, nuts and chocolate sauce in a graham cracker crust.
Preheat oven to 350 degrees.

In a bowl combine graham cracker crumbs and butter. Mix well. Press into a 9 inch tart pan ( a pie dish would also work). Bake for 10 minutes. Allow to cool.

In another bowl fold marshmallows into softened ice cream.

Spoon and spread ice cream mixture onto the graham cracker crust. Place in the freezer for at least 1 hour or until frozen.

Remove from freezer. Slice and top with chocolate syrup and chopped nuts. Serve.
Keywords:
dessert, Food, ice cream, ice cream pie, Recipe, rocky road ice cream pie, summer, sweet, treat