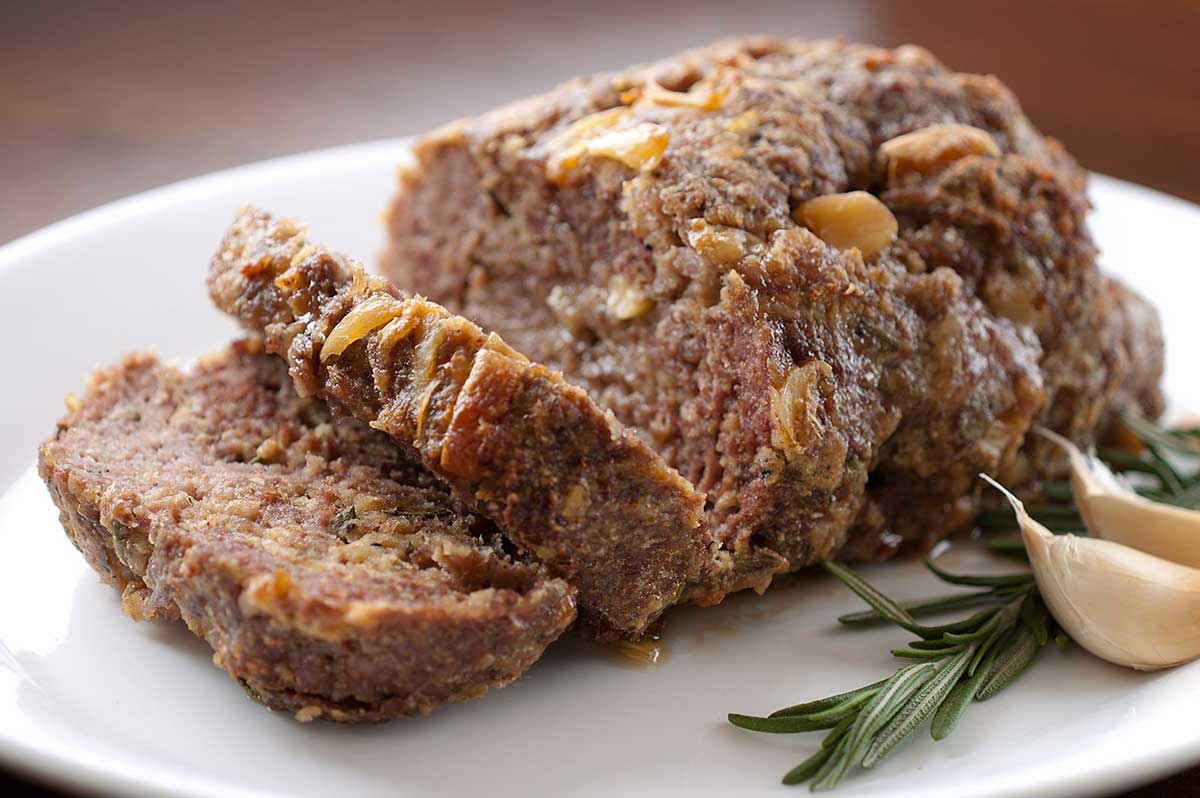 Rosemary and Roasted Garlic Meatloaf
After making a couple of meatless meals last week, not completely intentional, I figured it was time to make something a little heartier. I also decided to take advantage of the early autumn weather and say hello to comfort food season. Personally, I could not think of a better way to usher in the cold, blustery days of autumn then to make a hearty meal with meatloaf loaded with sweet roasted garlic and fresh, fragrant rosemary as the star.
Ryan and I went out to lunch on Monday and during lunch I asked him "what do you want for dinner?" This might seem like an odd question to ask during lunch but what can I say I am always thinking about my next meal. He is used to this quarky characteristic of mine so as he slurped his ramen he began to think. His first response was meatloaf. I immediately started suggesting different ways to make it, because you know me, I can't always be traditional. So after a not so enthusiastic response to my Italian version, I suggested a roasted garlic and rosemary meatloaf and if you could see the plate that he ate off of you would know that was a winner.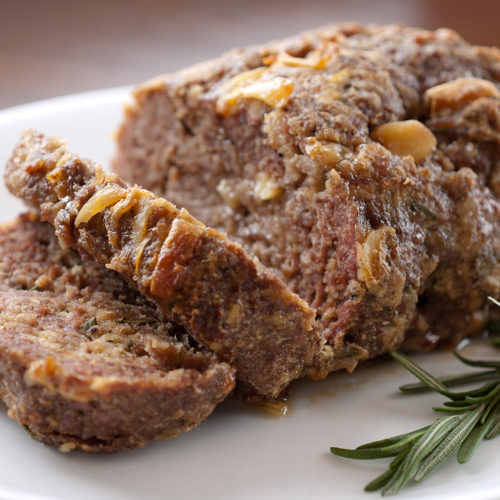 Rosemary and Roasted Garlic Meatloaf
Jazz up your traditional meatloaf with sweet roasted garlic and fresh fragrant rosemary.
Preheat oven to 400 degrees.

Cut one inch off the top of the garlic. Place garlic in aluminum foil, drizzle with olive oil. Wrap in foil and cook for 45min – 1 hour or until the garlic cloves are soft and golden brown. Once cool, remove cloves with a fork and set aside.

Turn oven down to 350 degrees.

In a large bowl combine ground beef, sausage, eggs, salt, pepper, rosemary, Worcestershire, breadcrumbs and roasted garlic. Mix well. Form into a loaf. Place in a loaf pan. Bake for 45 – 60 minutes or until meatloaf is browned and cooked through. Slice and serve.
Enjoy!
PS Ryan says the leftovers makes GREAT meatloaf sandwiches.
Keywords:
autumn, beef, comfort food, dinner, fall, Food, garlic, meatloaf, Recipe, roasted garlic, rosemary, sausage