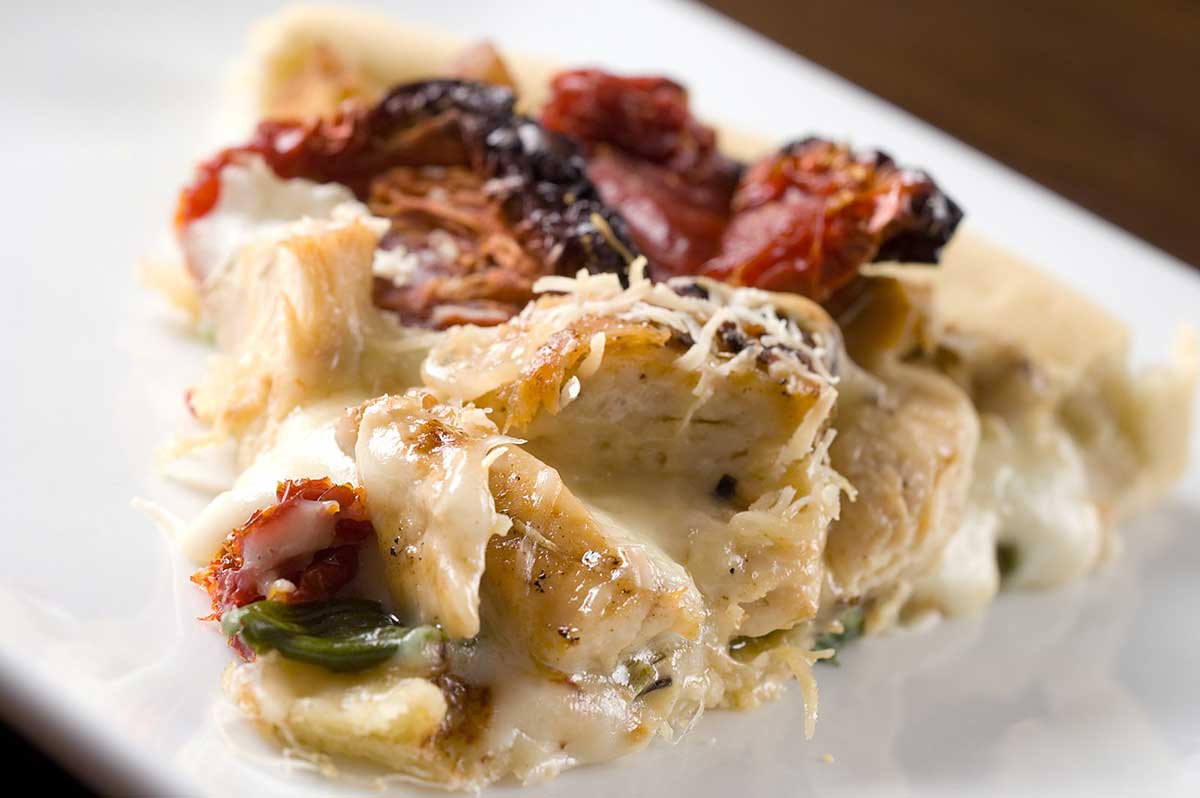 Rosemary Chicken Pizza
I'm not a huge chicken on pizza fan but Ryan is. Every time we order pizza he tries to get me to order one with chicken on it but I can never seem to do it. However, last week when I wanted to make pizza at home, I decided to give it a try.  I must admit, it might have changed me. Then again, this pizza was bound to make me happy since it had a little bit of all of my favorite ingredients, garlic, rosemary, sun dried tomatoes and spinach.
I cheated a bit on this pizza. I didn't make my own dough. I know, I know, this might be blasphemy in the eyes of some but I didn't have the time to let it rise not to mention I was out of yeast and didn't want to go to the store. I keep a frozen pizza dough on hand for an occasion just like this. It's nice to have that back up plan in a pinch.
If you have the time to make your own by all means do. You might even want to try this one with this pizza.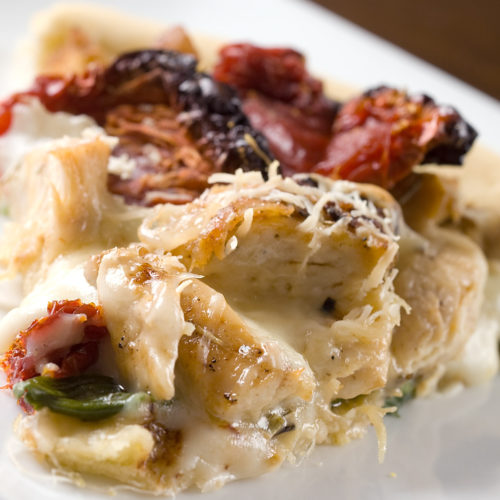 Rosemary Chicken Pizza
If you're lookin' for a non traditional pizza try this one with rosemary, chicken, spinach and sun dried tomatoes.
In a bowl whisk together 1/4 cup olive oil, rosemary, white wine vinegar and kosher salt. Place the chicken in the marinade and turn a couple times to coat. Cover and refrigerate for at least 2 hours.

After two hours, slice chicken into bite size pieces and cook over medium heat until cooked through.

Meanwhile, preheat the oven to 350 degrees. And lay your prepared pizza dough out onto a pizza pan.

In another pan heat remaining olive oil over medium heat. Add garlic and cook just until fragrant, about 30 seconds. Brush onto pizza dough.

Layer pizza dough with 1/2 cup mozzarella, spinach, chicken and sun dried tomatoes. Sprinkle top with Parmesan and remaining mozzarella. Bake 20 - 30 minutes or until cheese is bubbly and crust is golden. Serve hot.
Keywords:
chicken, chicken breasts, died rosemary, dinner, entree, Food, garlic, homemade pizza, pizza, pizza dough, Recipe, rosemary chicken