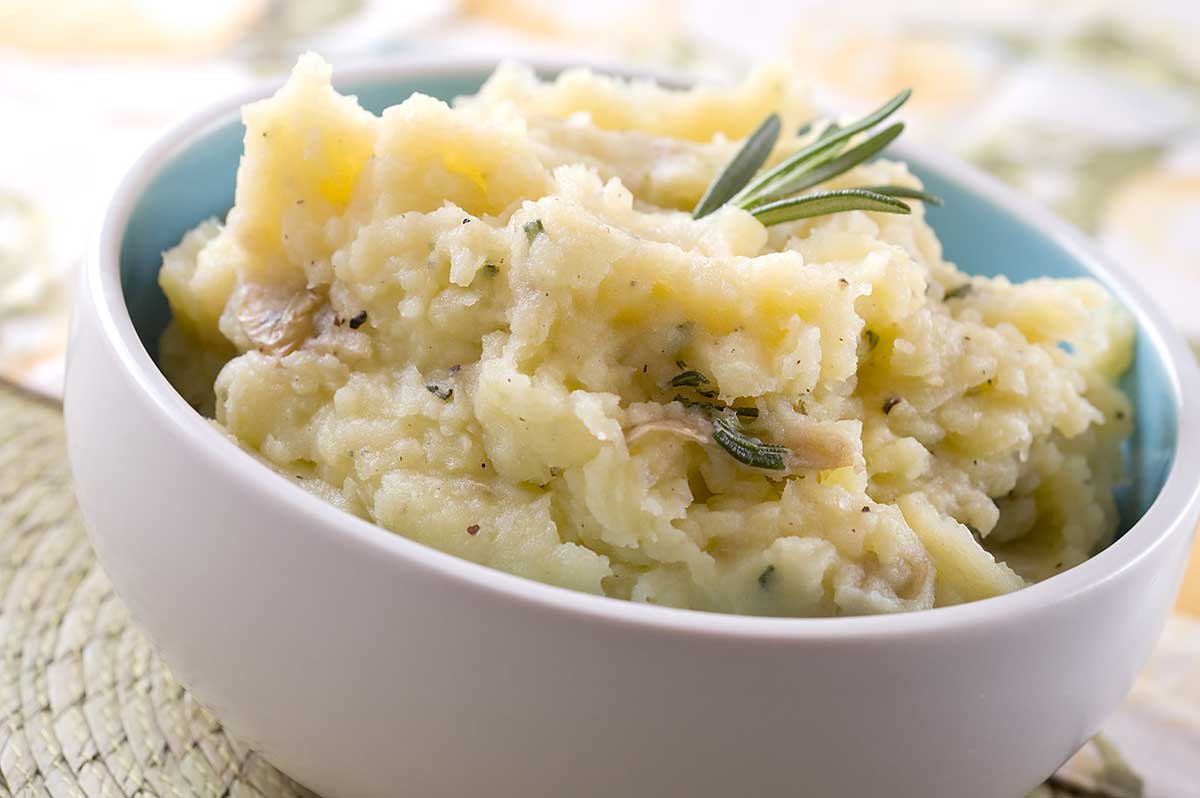 Rosemary Mashed Potatoes
I am on track to have more mashed potato recipes on here than chicken wing recipes. If you've been following the blog for some time then you know that that is quite the statement. But the truth of the matter is mashed potatoes are right up there as one of my favorite foods of all time. Potatoes are one of those foods that just beg for variations of flavors like the rosemary and garlic that are in this recipe. And despite the lack of two very common mashed potato ingredients these mashed potatoes are creamy, warm and oh so comforting.
Milk and butter, which are traditionally seen in abundance in mashed potato recipes, are noticeably absent in this recipe. I wanted to do something a little lighter. So instead of milk and butter, I gave it a go with olive oil and chicken broth. The result was smooth and still creamy mashed potatoes.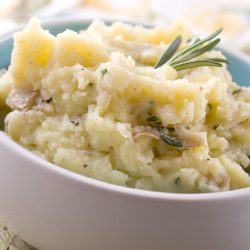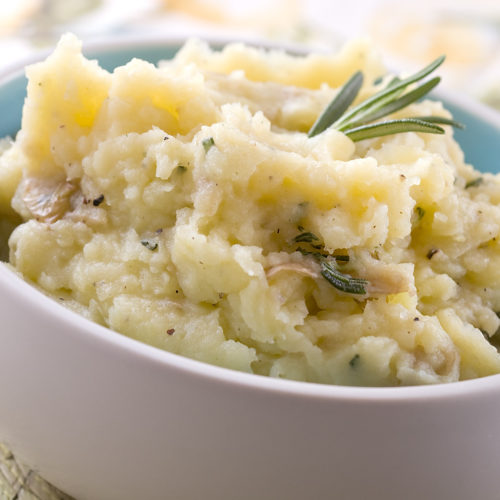 Rosemary Mashed Potatoes
A lighter version of mashed potatoes with rosemary, garlic and olive oil.
Place diced potatoes in a large pot of boiling water. Cook until fork tender. Drain.

In the same pot that you cooked the potatoes in, heat olive oil over medium heat. Cook garlic and rosemary just until fragrant. Return potatoes to the pot and add in 1/2 cup of chicken broth, salt and pepper. Use a hand held mixer to whip potatoes. Adding more chicken broth if desired.

Serve hot.
Keywords:
comfort food, mashed potatoes, potatoes, rosemary, rosemary potatoes, side dish, yukon gold potatoes