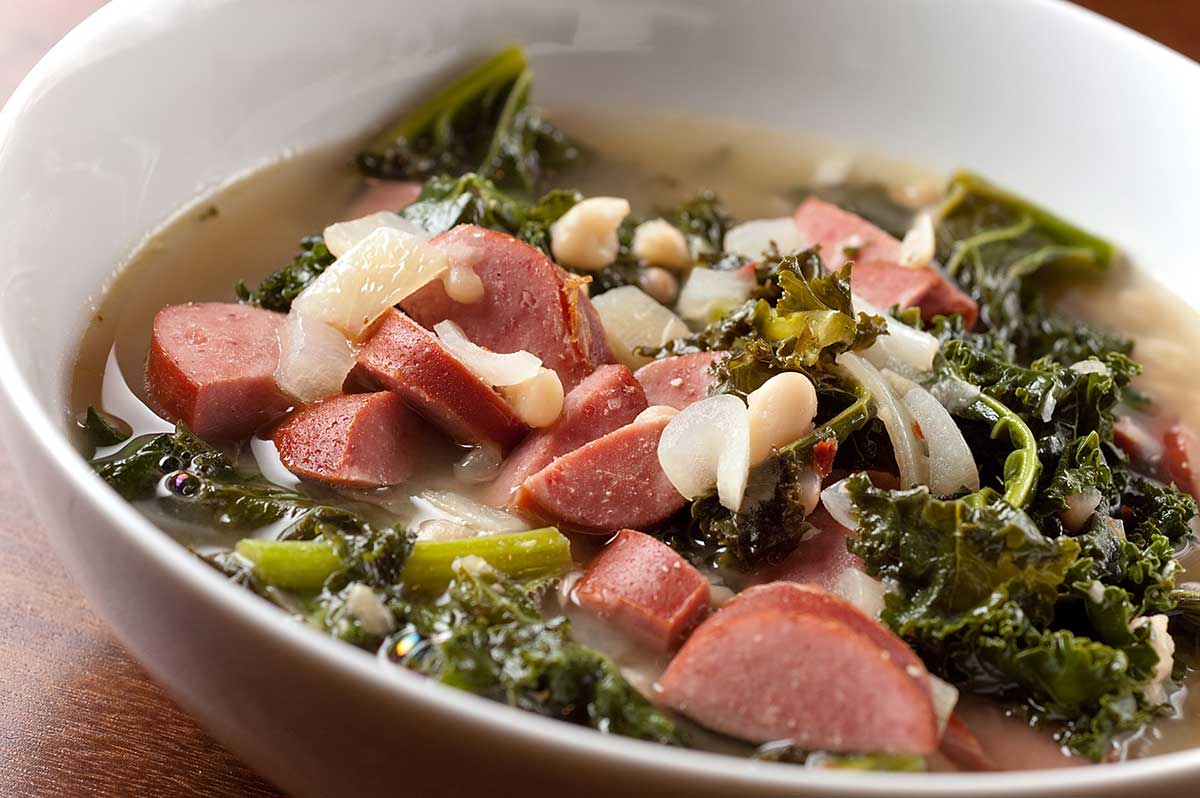 Sausage, White Bean and Kale Soup
After the Super Bowl ended, everyone said "What's next? It should just be summer now". And as much as I wish it were true. As much as I want to bust out the grill and start planning BBQ's, we're still a few months away from summer. The one good thing about this is that it's still time ladle up a bowl of this soup and curl up on the couch under your favorite blanket for one of the most comforting meals ever.
To be honest, usually when I think comfort food I think of something creamy or buttery or down right bad for me. But this soup is comforting and flat out good for you. One of the biggest reasons that it is good for you is the kale. Kale, honestly is rapidly gaining on spinach as my favorite green. It's hearty, full of nutrients and holds up really well in soups. If you know you are not a kale fan feel free to substitute spinach in this recipe. However, if you aren't quite sure if you're a kale fan, try this soup with kale first .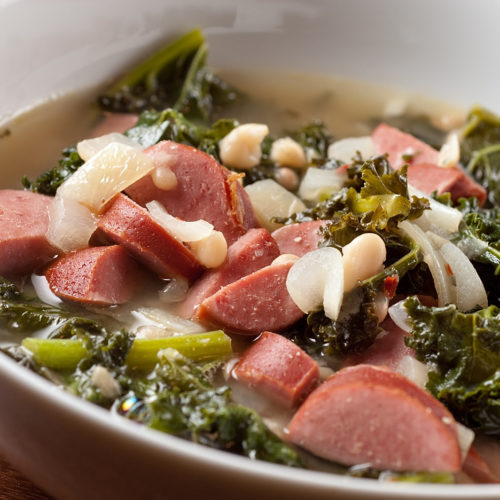 Sausage, White Bean and Kale Soup
A hearty soup with sausage, kale and beans that is both comforting and healthy. The best of both worlds.
Ingredients:
2

tablespoons

olive oil

1/2

medium onion

diced

2

cloves

garlic

minced

1/2

teaspoon

crushed red peppers

1

pound

turkey kielbasa or beef kielbasa

4

cups

chicken broth

1

15 ounce can white beans, drained

1

8 - 10 ounce bunch kale chopped

salt and pepper
In a large soup pot heat olive oil over medium heat. Stir in onions, garlic and crushed red peppers. Cook 2 minutes. Stir in kielbasa. Pour in chicken broth bring to a boil and reduce heat to low.

Stir in white beans and kale. Cook 20 minutes or until kale is tender. Season to taste with salt and pepper. Serve.
Keywords:
comfort food, Food, kale, kielbasa, Recipe, sausage, soup, white beans, winter, winter food