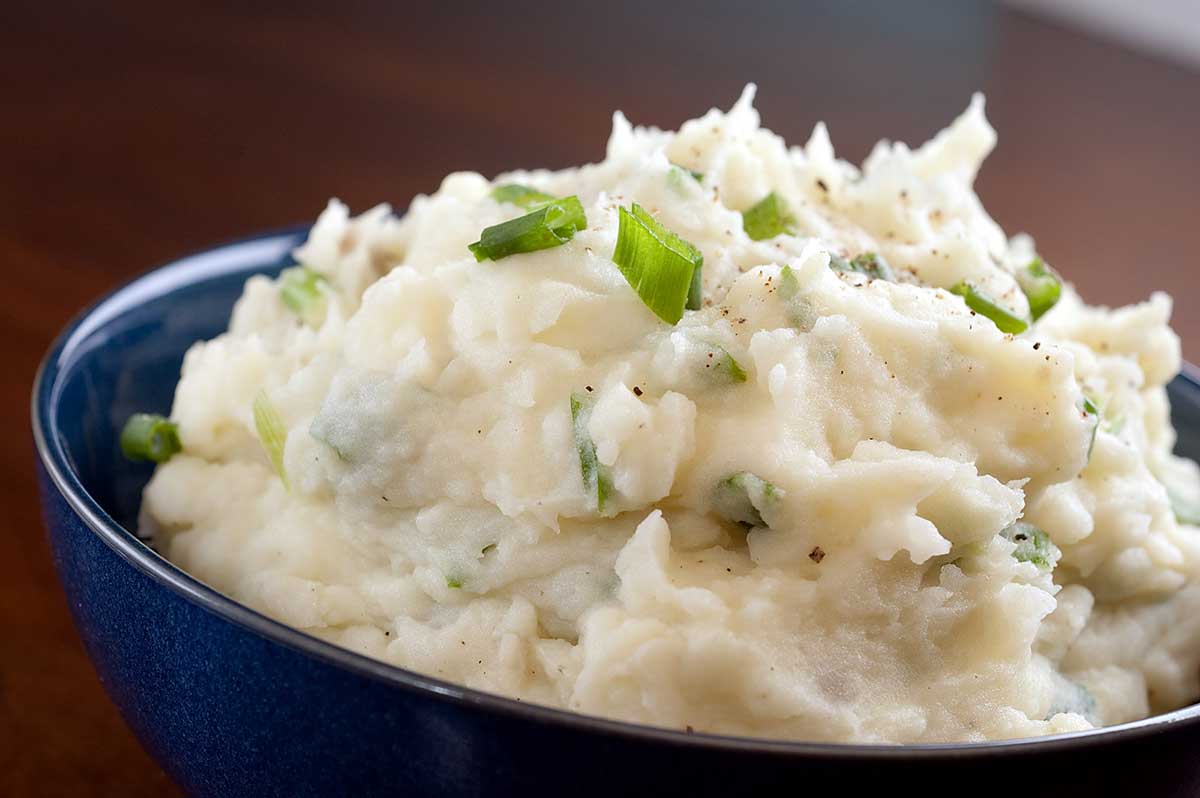 Scallion Buttermilk Mashed Potatoes
It is well known that I can just about eat my weight in mashed potatoes. I have never met a mashed potato that I haven't liked. Be it plain creamy mashed potatoes, horseradish and sour cream mashed potatoes, cheesy mashed potatoes or whatever, I could go on and on and now I have yet another variety to add to the mix. Whipped with butter, milk, buttermilk and scallions these are creamy, dreamy,  potato-y, scallion-y goodness.
You know what's funny. Yesterday, 1 1/2 weeks before Thanksgiving, Ryan turned to me and said "I think I need to start eating better." I giggled. Silly, silly man it's the holiday season. Statements like "I need to start eating better" are reserved for January 1. In the mean time I'll continue to make dishes like these scallion buttermilk mashed potatoes. Hey they are a little bit better for you since they don't require gravy. Right? Yeah, riiiiiiiight.
Note: scallions is just a prettier word for green onions.
Scallion Buttermilk Mashed Potatoes Recipe
Ingredients:
7 - 8 medium russet potatoes, peeled and diced
2 tablespoons butter
1/2 cup milk
1/2 - 3/4 cup buttermilk
4 green onions (scallions), diced
salt and pepper
Instructions
1
Place potatoes in a pot of water with enough water just to cover the top of the potatoes. Bring to a boil and continue to cook until the potatoes are fork tender. Drain.

2
Transfer potatoes to a bowl add butter and milk. Using a hand mixer or stand mixer, whip potatoes until smooth and creamy. Stir in 1/2 cup buttermilk. Add remaining buttermilk if desired. Stir in green onions, season to taste with salt and pepper. Serve.