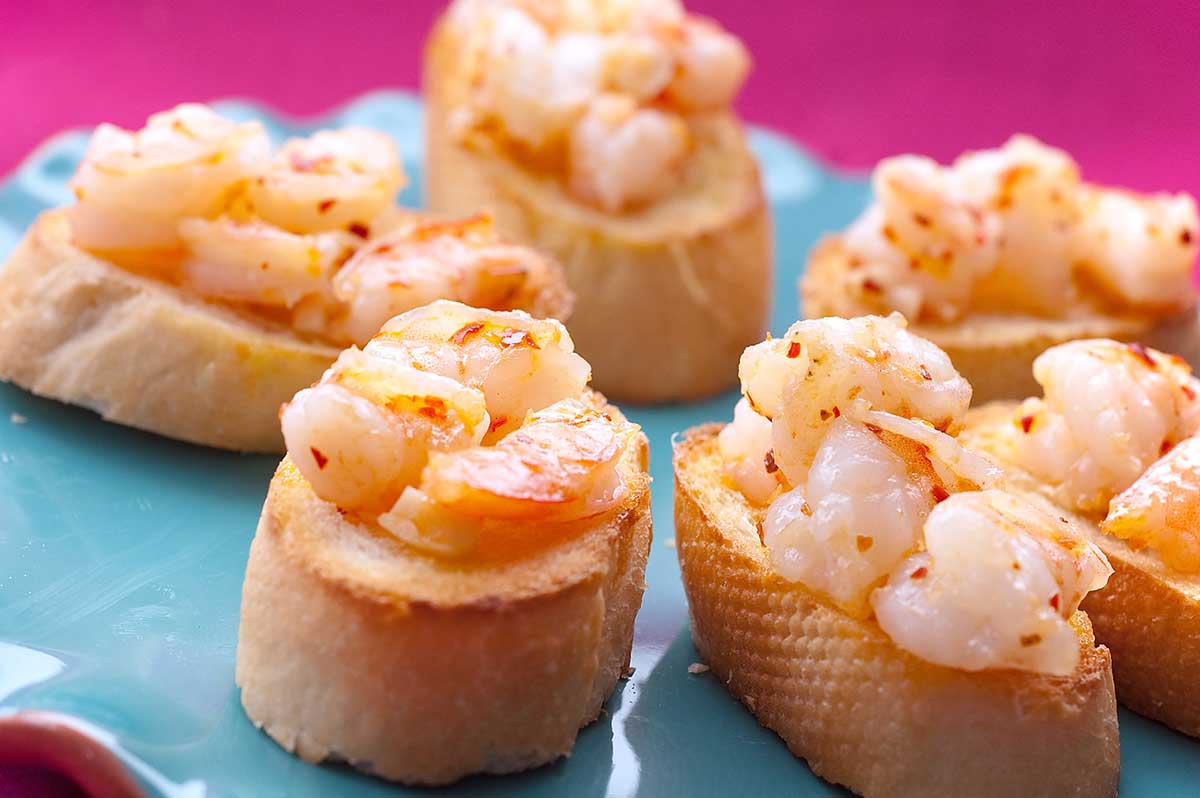 Shrimp Bruschetta
Traditionally when I think bruschetta, I think tomatoes and basil, but I like to save that for later on in the summer when tomatoes and basil are at their best. Mmmm….fresh tomatoes. Oh I can't wait until summer! Until then however, its fun to experiment with different kinds of bruschetta. And shrimp as it turns out is a great addition.
Now that the weather gods here in Seattle are finally starting to realize that it is May and are granting us blue skies and sunshine, it's time for a little bit lighter fare when it comes to dinner. This Shrimp Bruschetta fits the bill perfectly. I know it is listed under my appetizer section, but paired with a light salad and a little Pinot Grigio and you have the perfect summer supper.
Shrimp Bruschetta Recipe
Ingredients:
2 teaspoons olive oil
2 cloves garlic, minced
1/2 pound medium prawns, peeled, deviened and cut in half
1/4 teaspoon crushed red pepper
pinch of salt
8 - 10 baguette slices
extra virgin olive oil
Instructions
2
Heat olive oil in a skillet over medium heat. Add garlic and cook 30 seconds. Stir in prawns, crushed red pepper and salt. Cook until pink and cooked through, about 3 minutes. Remove from heat.

3
Place baguette slices on a baking sheet and broil 2 minutes or until slightly toasted. Remove from oven and drizzle with extra virgin olive oil. Spoon shrimp onto toasted slices. Serve.