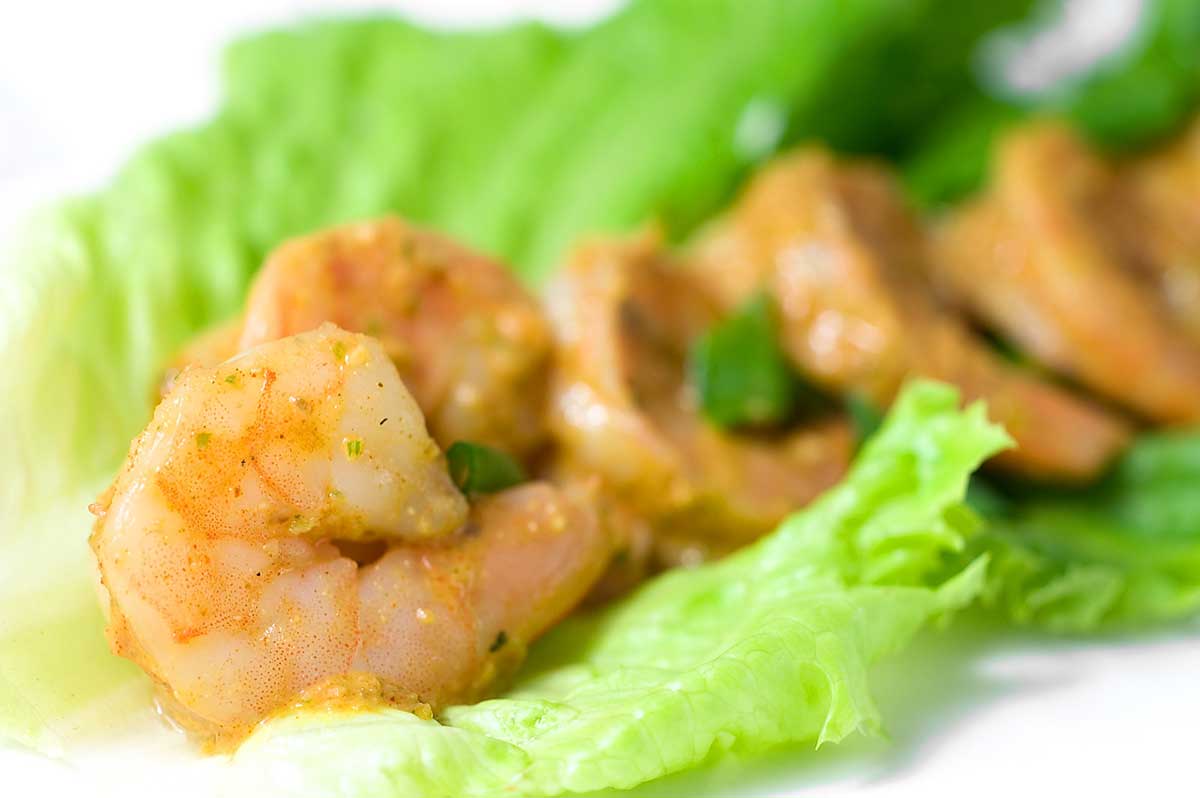 Shrimp Remoulade
The Fried Green Tomatoes and Buttermilk Fried Chicken that I have made recently would indicate that I am on a bit of a southern food kick.  Which is kind of funny because I am a born and bred west-coaster. However, that does not mean that I don't appreciate good classic comfort food and that is exactly how I view many southern dishes. So I figured why not try to tackle another classic? So I present to you my version of  the classic New Orleans appetizer, Shrimp Remoulade.
It seems that there are many versions of this recipe out there and every one claims to be "the best". So I glanced over a few, picking and choosing the ingredients I liked the most and made my own version. While the ingredients varied on the different recipes I found, one thing remained the same. The longer that you let this sauce chill, the better that it is. So you will definitely want to plan ahead when you are making it. I chilled mine for about 4 hours.
Now my version may not be traditional, but the tangy, slightly spicy mustard sauce complimented the sweet succulent shrimp nicely.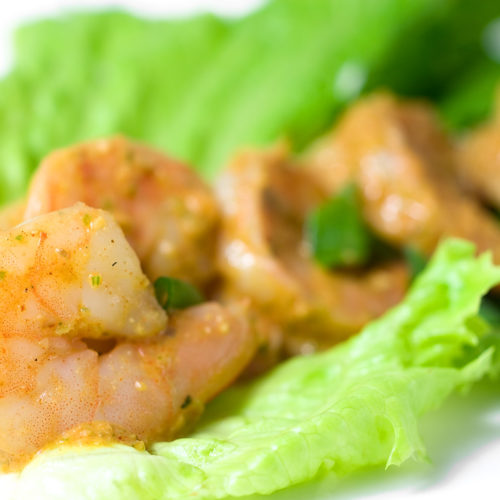 Shrimp Remoulade
Tangy, slightly spicy mustard sauce compliments sweet succulent shrimp.
Ingredients:
1/2

cup

diced celery

1/3

cup

diced green onion

1

tablespoon

fresh tarragon

chopped

2

tablespoons

dijon mustard

1

tablespoon

grated horseradish

1

teaspoon

capers

2

teaspoons

paprika

1/4 - 1/2

teaspoon

cayenne pepper

depending on the amount of heat you like

1

clove

garlic

chopped

1/4

cup

olive oil

fresh cracked pepper and kosher salt

1

pound

25-30 count cooked, peeled and chilled prawns

lettuce leaves
Combine first 9 ingredients in a food processor. Process until smooth. With processor running, slowly pour in oil until sauce emulsifies. Season to taste with salt and pepper. Cover and refrigerate for at least 4 hours.

Pour about 1/3 of the mixture in a bowl. Toss cold shrimp with the mixture. If you would like your shrimp saucier, add a little more sauce. Place shrimp on lettuce leaves. Serve.
As you can see you will have some remoulade left over, I cut up some baguette slices, toasted them under the broiler and dipped them into the left over sauce. Don't you love it when you get two easy appetizers like that? Enjoy!
Keywords:
appetizer, comfort food, Food, new orleans, Prawns, Recipe, remoulade, shrimp, snack, souther, southern food, tradition