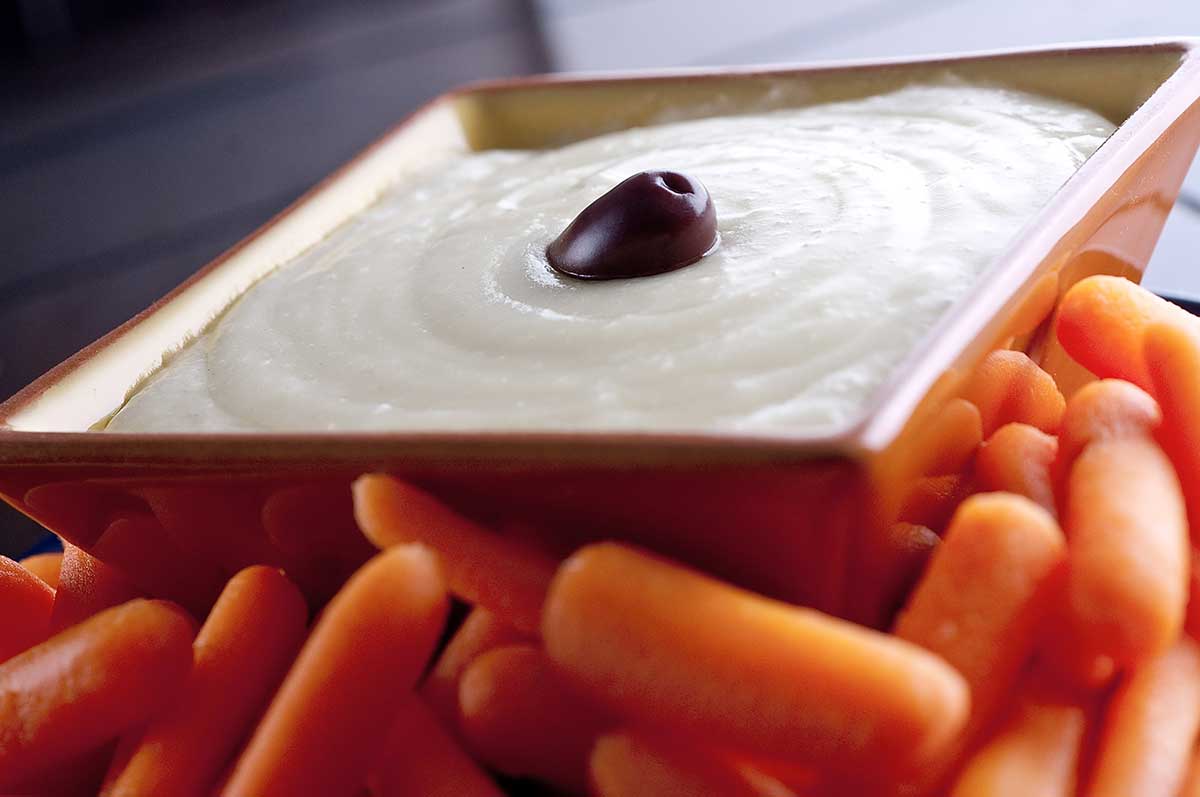 Skordalia (Greek Garlic Sauce)
Garlic lovers listen up. This stuff has your name written all over it. There are not 1, not 2 , not 5, not 6 but 8 cloves of garlic in this dip. Oh and potato lovers listen up too because I've got a little surprise for you. There are potatoes in it too. Yep you heard er…read me. Potatoes and garlic. Really how could you go wrong?

I recently had this at a local Mediterranean restaurant and was mighty surprised by the fact that it is made very similar to aioli. The result is a little thicker almost paste like dip but still full of garlicky goodness.  And like aioli this dish is traditionally made with a mortar and pestle but alas, I find that a food processor is much, much easier. But if you need to work on your arm muscles for upcoming swimsuit season, by all means give the traditional route a shot.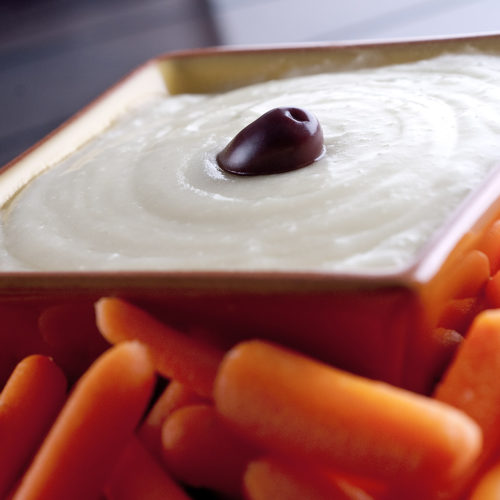 Skordalia (Greek Garlic Sauce)
Garlic and potato lovers rejoice. This dip will please both of you.
Place potatoes in a pot with enough water to just cover them. Boil until fork tender. Drain. Allow to cool.

Run cooled potatoes through a food mill or ricer.

In a food processor combine potatoes, garlic, lemon juice and 1/4 teaspoon of salt. Turn food processor on and process until smooth.

With food processor running, slowly drizzle in 3/4 cup of olive oil in a steady stream until mixture emulsifies. Check for consistency. If you would like a little creamier, turn on food processor and slowly drizzle in remaining 1/4 cup of olive oil.

Season to taste with salt.

Serve with veggies or pita bread.
Be sure to check back later this week, I am going to show you one heck of a fish dish that uses this recipe. It was seriously one of the best fish dishes I've had in a long time and its easy to boot.
Keywords:
blender, Dip, Food, garlic, greek, greek garlic sauce, potatoes, Recipe, sauce, skordalia