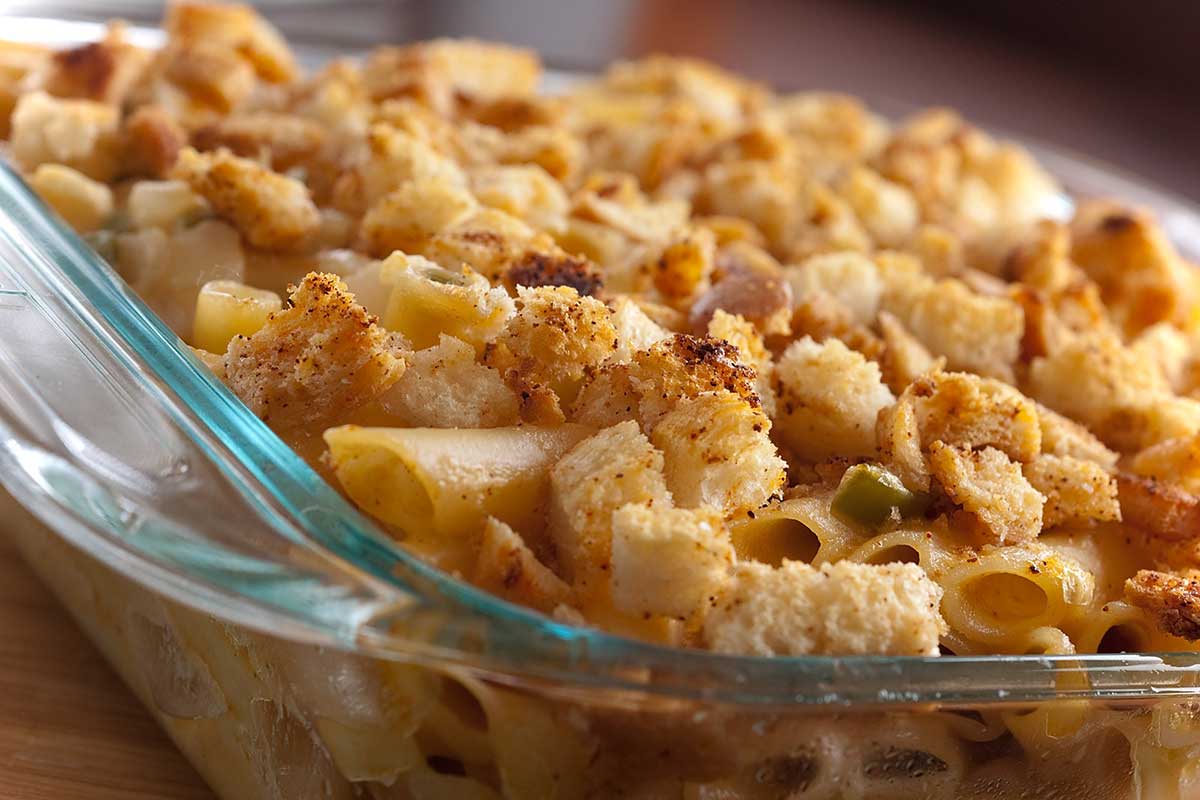 Smoked Cheddar and Jalapeno Macaroni and Cheese
Yesterday was an important day in our household. Someone (not me) had been looking forward to it for a long time. If you have any teenage boys or men who sometimes act like teenage boys in your home then you probably know exactly what I am talking about. If not, let me enlighten you: On 9/14/10 Halo Reach was released. This means that the chances that I am going to get Ryan away from the TV in the next few weeks are about the same as my chances of actually being able to resist the temptation to eat an entire ball of buffalo mozzarella in one sitting. AKA: Not gonna happen.  My only option is to lure him away with food. I've got to bring out the big guns. I've got to make something cheesy, something spicy, something so deliciously sinful that he will be willing to drop the video game controller. Enter: smoked cheddar and jalapeno macaroni and cheese.
I had every intention of making this macaroni and cheese with elbow macaroni but lo' and behold when I opened my pantry door I discovered that I was out. The store wasn't an option because I wanted to get dinner on the table quickly so I could pyre Ryan away from the TV. Not to mention give my ears a few moments free from the sound of machine guns so I made due with what I had which happened to be penne pasta. I also had some fusilli, spaghetti, angel hair and pici but I figured that I wanted something that the cheese sauce could work its way into. The holes in the penne pasta were perfect for that. But if you don't have penne use whatever short pasta you have. It will work just fine.
Note: I also only had fat free milk so I had to increase my amount of flour to compensate. If you have full fat milk you may need to use less than the required amount of flour to thicken your sauce.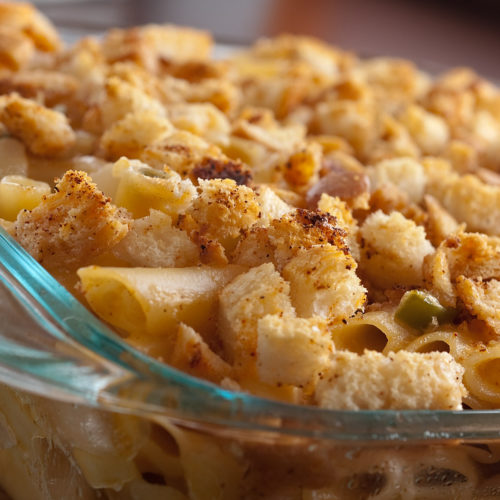 Smoked Cheddar and Jalapeno Macaroni and Cheese
This smoked cheddar and jalapeno mac n' cheese got my husband to drop the video game controller. It's that good.
Ingredients:
1

pound

dried penne pasta

2

tablespoons

olive oil

1/2

medium onion

1

jalapeno

diced small

4

tablespoons

flour

2

cups

fat free milk

2

cups

smoked cheddar

2

cups

medium cheddar

1/4

teaspoon

cumin

1/4

teaspoon

paprika

1/4

teaspoon

chili powder

1/2

teaspoon

kosher salt

1/2

teaspoon

garlic powder

2

cups

chopped sour dough bread

2

tablespoons

butter

1/4

teaspoon

chili powder

1/4

teaspoon

garlic powder
Preheat oven to 350. Grease an 8 x 8 baking dish.

Boil water and cook pasta 5 - 6 minutes and then drain. The pasta should still be firm as it will continue to cook while you are baking it.

While your pasta is cooking , heat olive oil in a large pot over medium heat. Stir in diced onion and jalapeno. Cook 5 minutes or until softened.

Whisk in flour. Cook 1 minute. Gradually whisk in milk. Once milk has warmed and mixture has thickened slightly, about 5 minutes, stir in cheeses, cumin, paprika, 1/4 teaspoon chili powder, 1/2 teaspoon garlic powder and kosher salt.

Stir in pasta. Mix well. Transfer to prepared baking dish.

Melt butter in a skillet over medium heat, stir in bread crumbs, remaining chili and garlic powder. Cook just until bread is toasted, about 3 minutes. Sprinkle bread crumbs over the top of the macaroni and cheese. Bake macaroni and cheese for 25 - 30 minutes or until top is golden brown and the edges are bubbly. Serve.
Keywords:
cheddar cheese, cheese, Food, homemade macaroni and cheese, Jalapeno, Macaroni and cheese, Recipe, side dish, smoked cheddar cheese