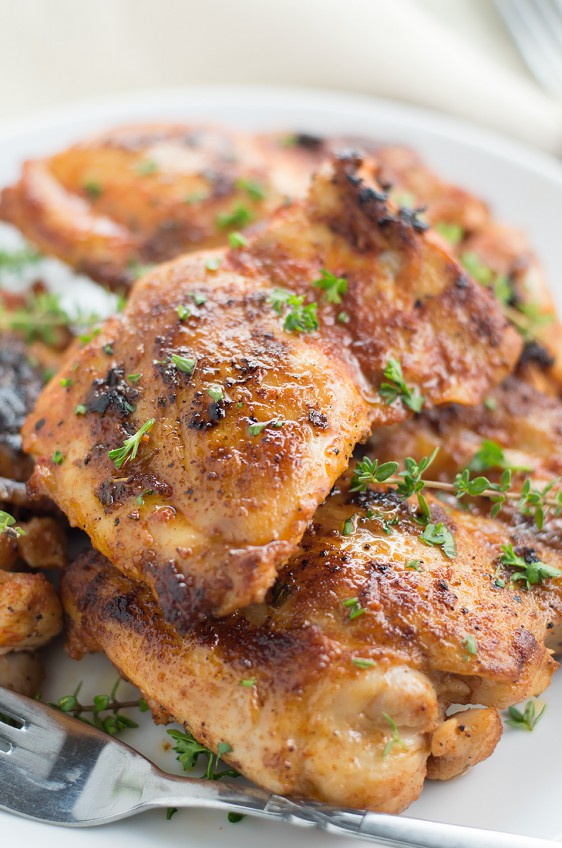 Smoky and Spicy Paprika Grilled Chicken
Paprika grilled chicken has a smoky and spicy flavor that everyone loves! This easy grilled chicken recipe is perfect for summer grilling!
Hi!  It's Sharee from Savory Spicerack, here again to share with you a family favorite.  It's my smoky and spicy paprika grilled chicken recipe!  I use this recipe as a main dish, or a meat topping for salads.  Either way you can't go wrong…. 
I ended up creating this simple chicken recipe after I went spice crazy at my local spice store.  I think I got a ton of paprika, including a smoked Spanish hot paprika (can you say that twice without getting tongue tied??).  The sweet and smoky Spanish paprika was the star of the show for a group of boneless skinless chicken thighs.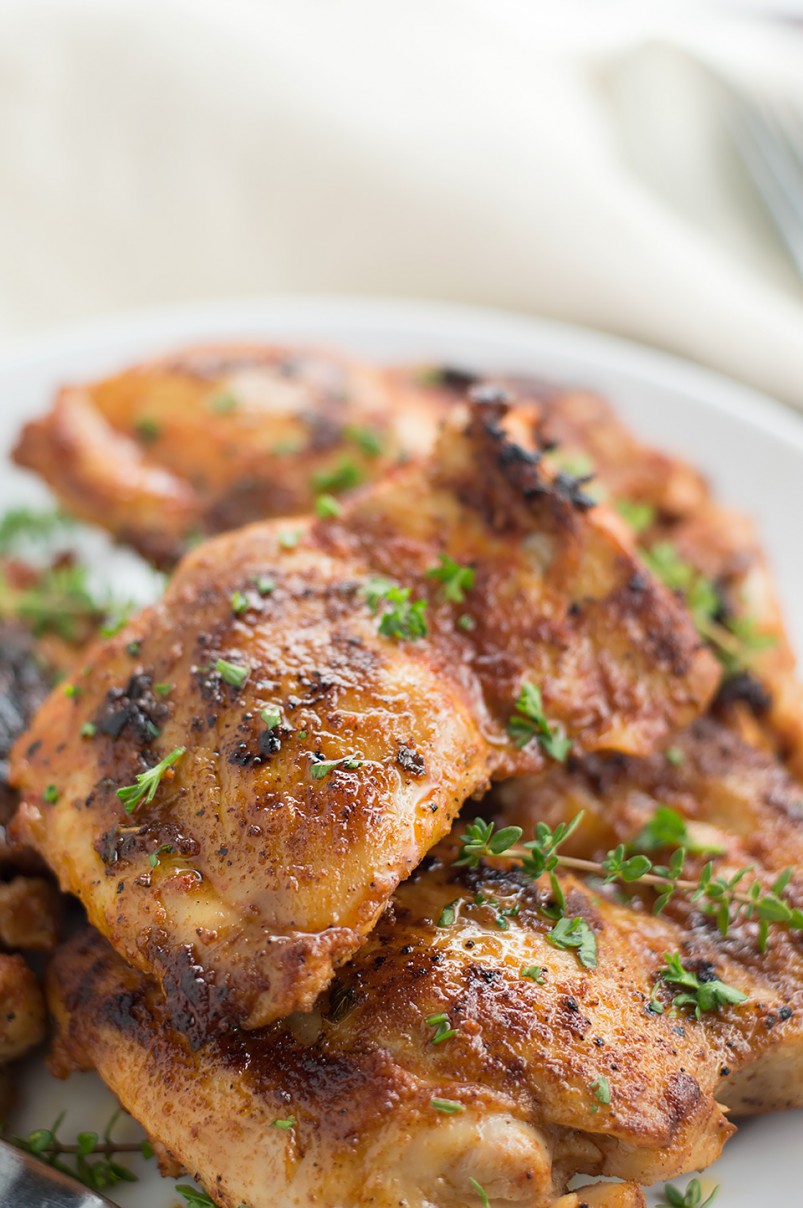 I made a quick marinade with the paprika, along with thyme, garlic, and lemon, and stashed away my goodies for a bit to let the flavor permeate the meat.  And after throwing the thighs on the grill as we say good bye to summer, we had some of the most flavorful and juicy chicken.  It helped to take away some of the "bye bye summer blues", but I'm actually looking forward to the fall season.  I love the cool weather and pumpkin mania craze throughout Pinterest and all of our grocery stores.  I think it's one of my favorite seasons.  I look forward to working on a pumpkin recipe to help keep the pumpkin extravaganza going.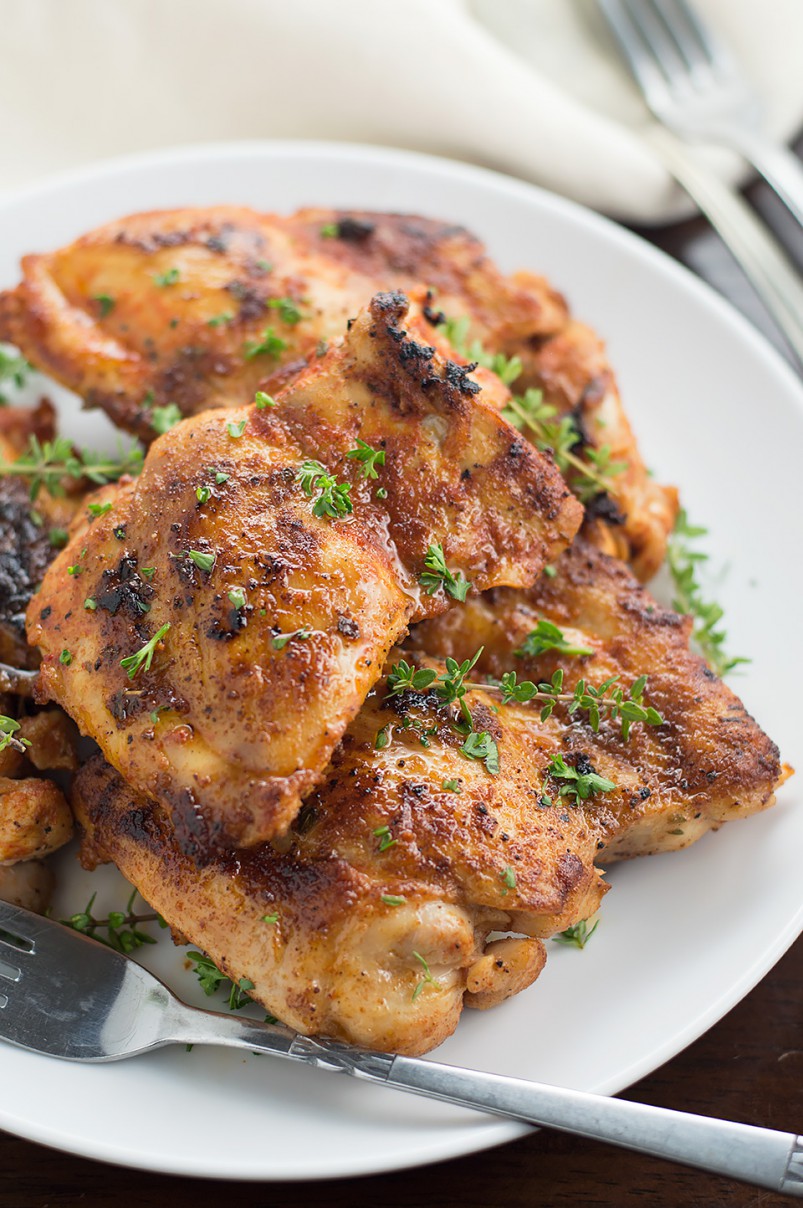 I think I also enjoy this time of year because it means the kids are back in school.  I think that's the key excitement to it all…  After all of the summer activities, crafts, water parks, and "mom I'm bored" groans, my walls need a break from the five year old Picasso artwork so it can prep and be ready for the next summer.  I can't wait to see my god daughter's artistic skills next year!  I have to admit she's got some skills! 
Until next time, I hope you enjoy the paprika grilled chicken recipe!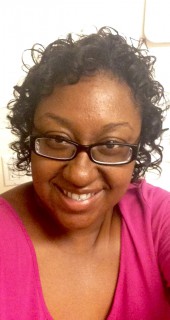 Connect with Sharee ~ Blog ~ Facebook ~Instagram ~ Twitter ~ Pinterest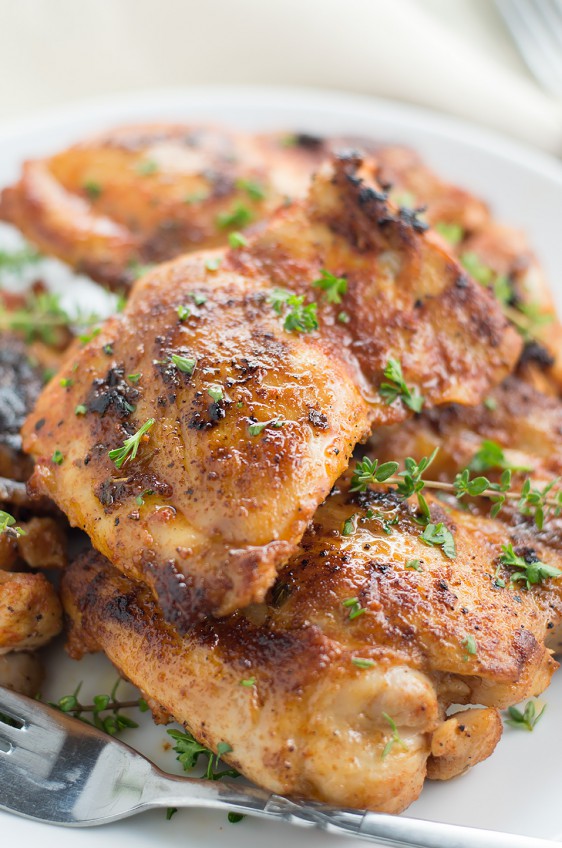 Smoky and Spicy Paprika Grilled Chicken
Smoky and Juicy Paprika Grilled Chicken. Juicy chicken thighs marinated with garlic, paprika, thyme and lemon then grilled to perfection.
Ingredients:
5

large boneless skinless chicken thighs

Kosher Salt

Fresh cracked black pepper

8

sprigs fresh thyme roughly chopped

2

and ½ tablespoons smoked hot Spanish paprika

7

garlic cloves finely chopped

1

teaspoon

garlic powder

½

teaspoon

onion powder

Juice of one whole lemon

Extra fresh thyme for optional garnish
Season each side of the chicken pieces with the salt and pepper.

Mix the thyme, paprika, garlic, onion powder, garlic powder, and lemon juice together.

Rub the mix of spices onto the chicken pieces.

Cover the chicken, refrigerate, and marinate for at least one to four hours. (I like to marinate the chicken as long as I can, usually at least four hours.)

When ready to cook the chicken, remove the chicken from the refrigerator.

Then, get your grill or skillet ready. (If using a skillet, use medium high heat to get the pan hot, and then add olive oil. If using the grill make sure charcoals have grayed over, and grease the grill rack.)

Cook chicken until done about 8 to 10 minutes or until the internal temperature of the chicken reaches 165 degrees when using a meat thermometer, making sure to flip the chicken half way through the cooking time.

Let the meat sit for a couple of minutes before serving to ensure the chicken stays juicy.
Keywords:
chicken, grilled chicken, grilling