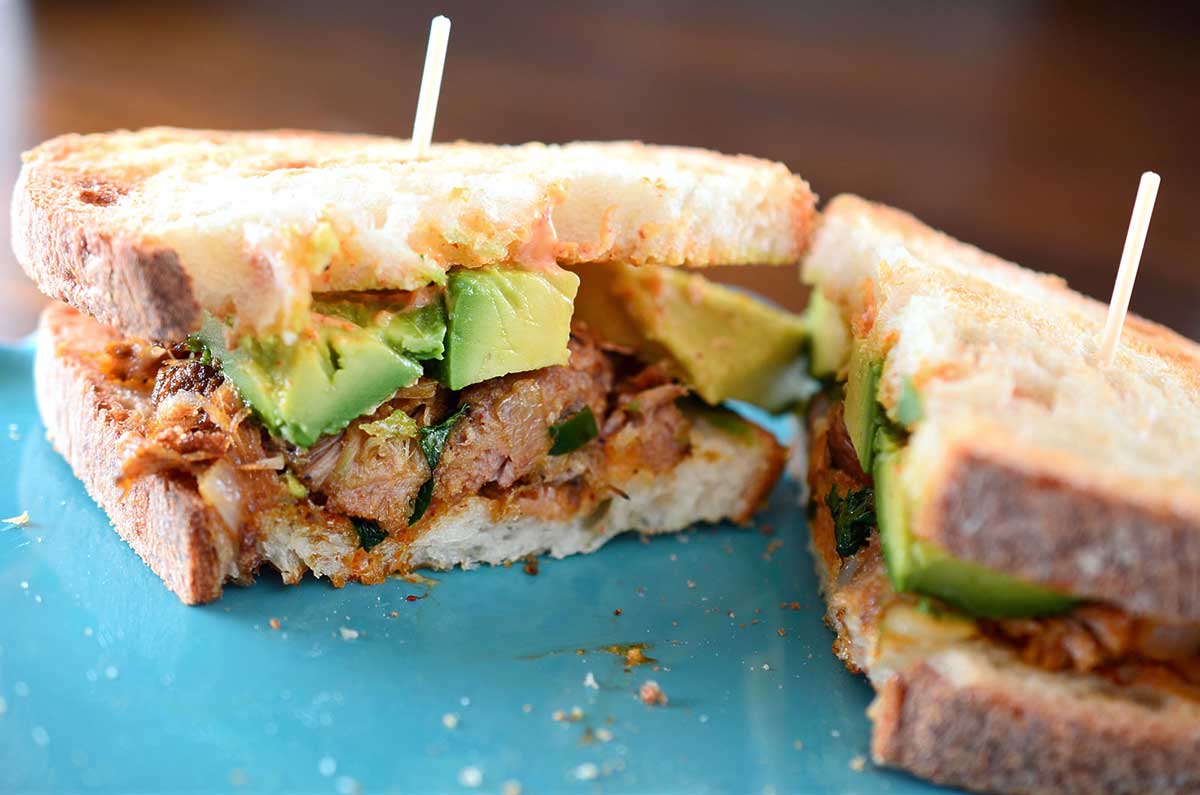 Spiced Pulled Pork and Avocado Sandwich
Happy Super Bowl week folks! The anticipation building up to the big game eats is my favorite part of the Super Bowl. I mean seriously, I don't even know who is playing. I know Madonna is doing the half time show and there will be some Ferris Bueller commercial but that's about it. Well that isn't completely true, I also know that I will be eating a lot. And these sandwiches will be numero uno on the list.
Chances are I won't be making as much for this year's Super Bowl as I have done in the past. In between tummy time, nursing, cuddle time with little man and the commercials I know I just won't have the time to make 4 different kinds of chicken wings like I did last year. That is where dishes like this sandwich come in handy because it uses already made pulled pork making the cooking time almost null. Gotta love that.
If you don't have a pulled pork recipe that you like, here is mine from way back.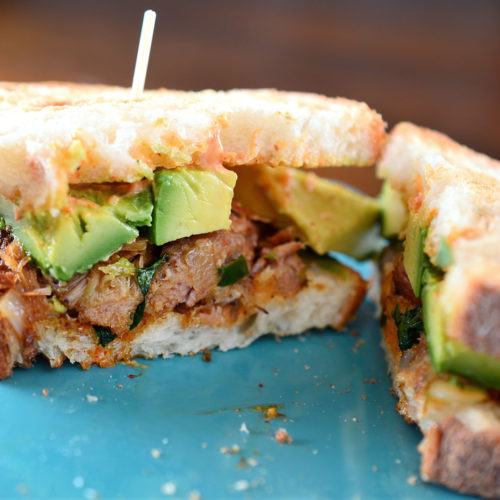 Spiced Pulled Pork and Avocado Sandwich
Just in time for the big game spicy pulled pork sandwiches with avocado.
Heat olive oil in a pan over medium heat. Stir in onion, jalapeno, garlic powder, cumin and 1/2 teaspoon chili powder. Stir in pork and cook just until warmed through. Stir in cilantro. Remove from heat.

In a small bowl combine mayonnaise, lime and remaining chili powder.

To make one sandwich: spread mayonnaise on toasted bread, top with 1/4 of the pork mixture and 2 slices of avocado. Serve.
Keywords:
entree, Food, man food, pulled pork, Recipe, sandwich, spicy, super bowl