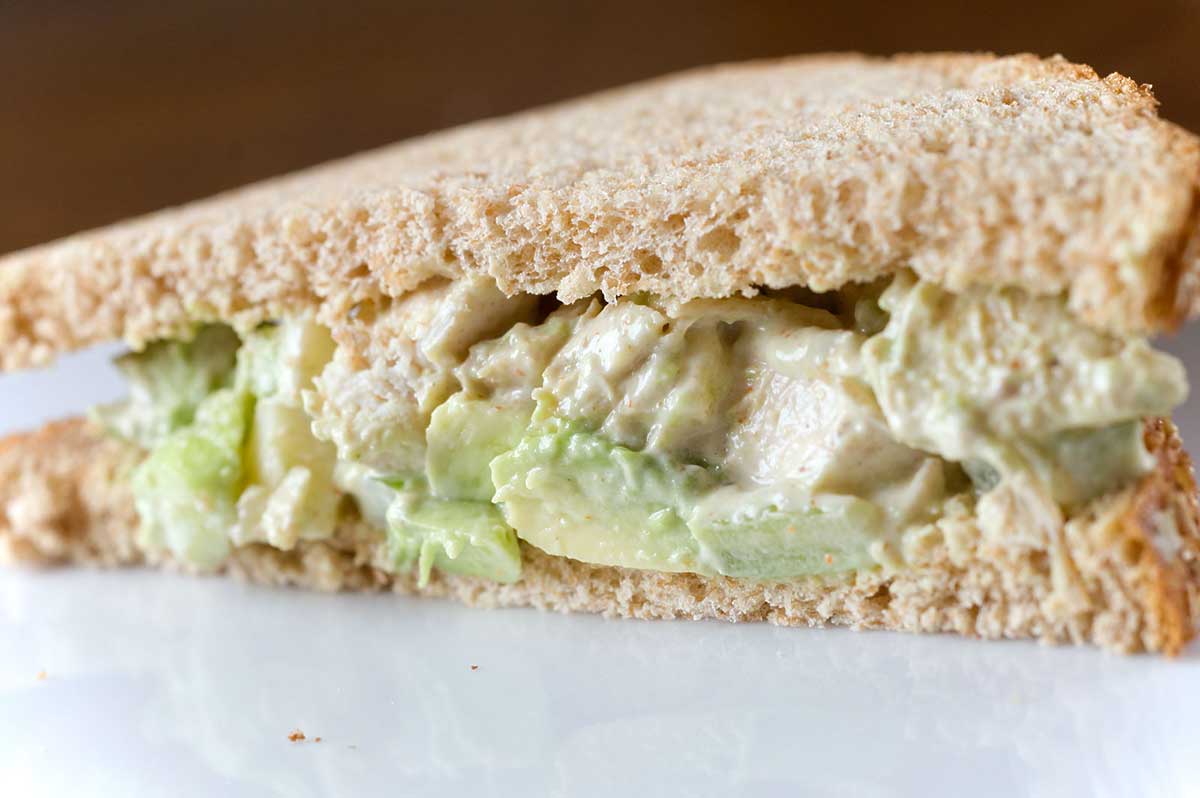 Spicy Chicken Salad
Well now that it is August, summer has finally decided to grace us with her presence here in Seattle. With the warm, sunny summer weather comes recipes that are quick, easy and don't require cooking. Recipes like this spicy chicken salad. It's great because it uses pre-cooked chicken so there is no need to heat your kitchen. It's also great because it's loaded with creamy avocado. And well everything is better with avocado.
I am trying to get all of the spicy food in possible before the lovely heartburn side effect of pregnancy decides to kick in. That is why I decided to make this chicken salad a little spicy. To give this chicken salad its kick, I decided to use chipotle powder. It adds a nice smokey heat to the dressing for the salad. I use a jar of Dave's Chipotle Powder that I picked up while I was on vacation. I love having it in the kitchen for a quick addition of that chipotle flavor I love so much.
Oh and no worries, the people at Dave's have no idea who I am, I just really like their product.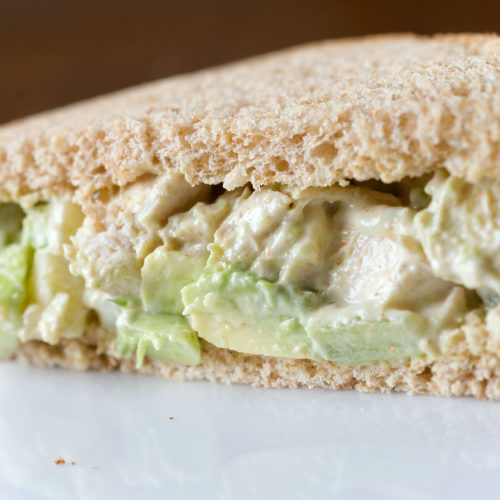 Spicy Chicken Salad
Chicken salad with chipotle dressing, jack cheese, bell peppers and avocado. Because everything is better with avocado.
Ingredients:
1/4

cup

mayonnaise

1/4

cup

sour cream

1

teaspoon

lime juice

1/2

teaspoon

kosher salt

1/2

teaspoon

garlic powder

1/4 - 1/2

teaspoon

chipotle powder

1/4

teaspoon

onion powder

1/4

teaspoon

ground cumin

2

cups

diced cooked chicken

1

green bell pepper

ribs and seeds removed, diced

1/3

cup

diced jack cheese

1

avocado

pit and skin removed, diced
Whisk first eight ingredients together in a bowl. Stir in remaining ingredients. Cover and refrigerate for 20 minutes just to let the flavors meld.

Serve on bread as sandwiches or on top of lettuce as a salad.
Keywords:
chicken, chicken salad, chicken salad sandwich, chipotle, chipotle powder, Dave's Gourmet Chipotle Powder, dinner, Food, lunch, Recipe, sandwich, spicy chicken salad