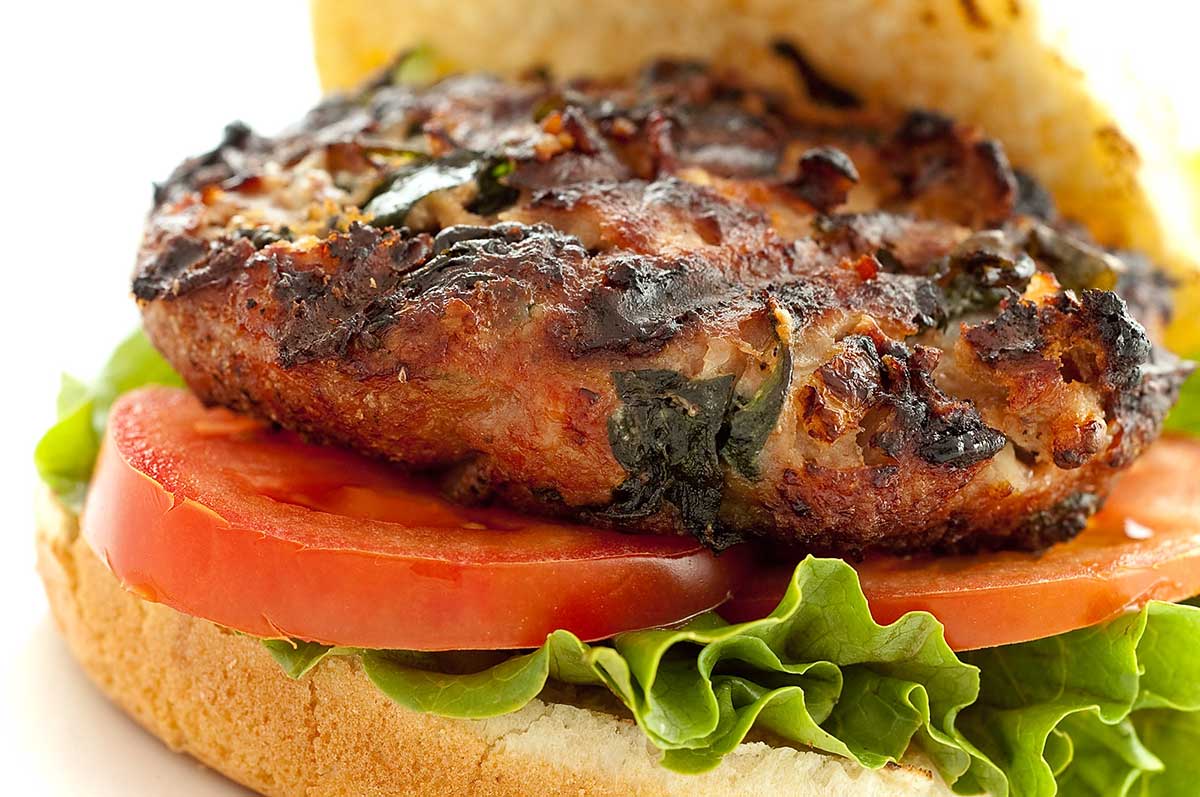 Spinach and Feta Turkey Burger
It may not be summer yet, but baseball has started which signals to me that its only a matter of time before we bust out the flip flops, tank tops and shorts. Oh and of course, our grills. While I can't bring out my collection of $2 Old Navy flip flops in every color just yet, I figured I'd get a jump start on the grilling aspect of summer with this Spinach and Feta Turkey burger.
I like turkey burgers. I think I might actually prefer them to beef burgers. I like that they are lighter in flavor and to me they aren't nearly as greasy. Lets just say I feel that I can get away with eating burgers more often if they are turkey burgers rather than beef burgers. Whether or not that is actually the case is another debate. Either way, this burger with spinach, feta and a pinch of nutmeg is sure to get you ready for summer.
Spinach and Feta Turkey Burger Recipe
Ingredients:
1 tablespoon olive oil
1/2 yellow onion, minced
3 cups loosely packed baby spinach
1/2 pound ground turkey
1 pinch ground nutmeg
1/4 teaspoon kosher salt
1/3 cup plain bread crumbs
1/2 cup crumbled feta cheese
fresh cracked black pepper
Hamburger buns
lettuce
tomato
mayonnaise
Instructions
1
Heat olive oil in a skillet add onions and cook just until softened, about 5 minutes. Stir in spinach and cooked just until it wilts. Remove from heat and allow to cool.

2
Combine turkey, nutmeg, salt, and bread crumbs. Add in the cooled spinach and feta cheese. Mix well. Make two patties. Season both sides with black pepper.

3
Preheat grill to medium-low heat.

4
Once grill is heated cook until turkey is cooked through. About 7 - 10 minutes per side.

5
Toast buns if desired. Top with mayonnaise, lettuce and tomato. Serve.