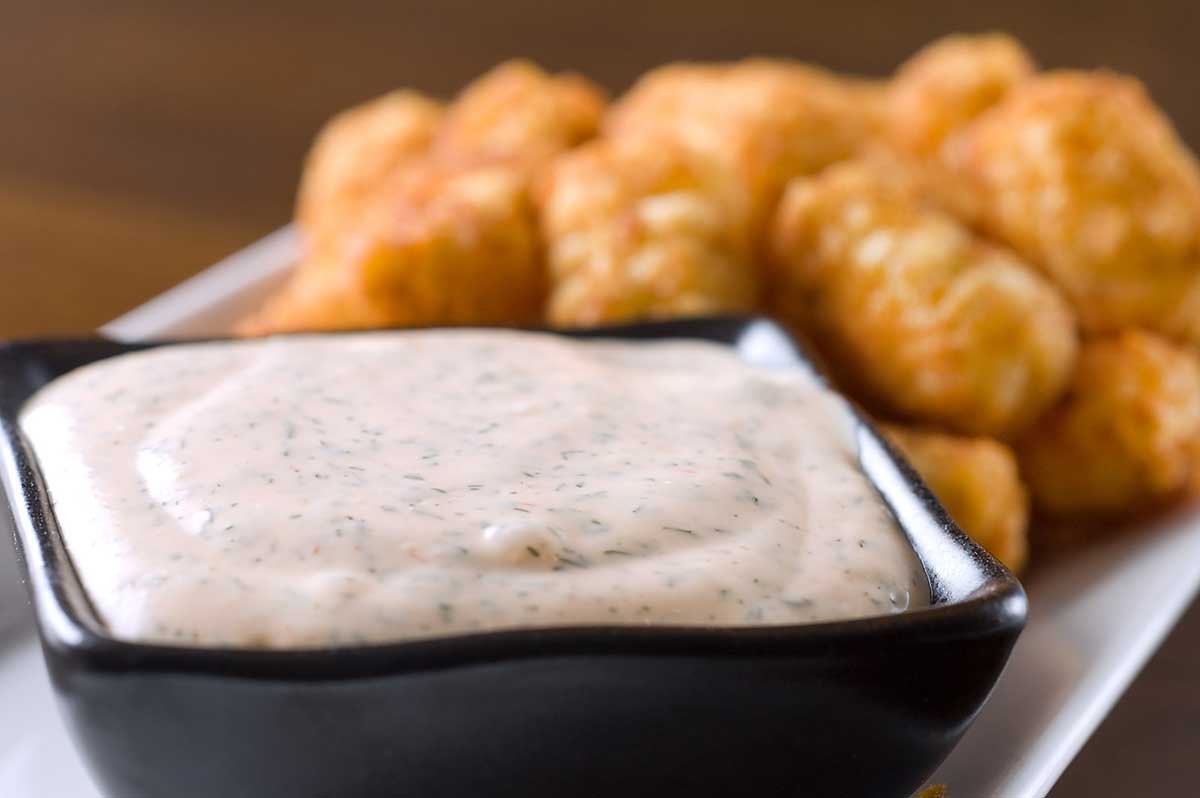 Sriracha Ranch Dip
What do you like to dip your fries in? There are so many options. I know people who are strict ketchup users. Then there are the ranchers. Then the BBQ sauce people. The mayo people. The sriracha people. And the fancy sauce people. You know, that ketchup, mayo combo that some people swear by.  While that is a good combo, I must say that a combo of ranch and sriracha is currently topping my list of favorite things to dip fries in.
Ryan actually came up with the idea for sriracha ranch dip. On nights when I make french fries or tater tots Ryan always makes his own dips. He'll get three bowls. One for ketchup, one for ranch and one for sriracha ranch. Usually he'll get a bowl of whatever bottle of ranch dressing that we happen to haven in the fridge and add a couple of squeezes of sriracha to it. Mix and serve. That works just fine but I thought why not make it from scratch. It's just as easy, plus I like homemade ranch a whole lot better.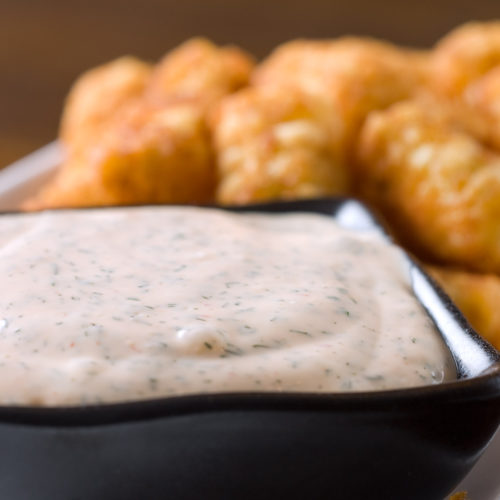 Sriracha Ranch Dip
Just when you thought ranch dip couldn't get any better, try this spicy version with sriracha.
Ingredients:
1/4

cup

mayonnaise

1/4

cup

sour cream

1

tablespoon

rice vinegar

1 - 2

teaspoons

sriracha

1

teaspoon

dried dill

1/2

teaspoon

garlic powder

1/4

teaspoon

kosher salt
Combine all ingredients together in a bowl and mix well. Cover and refrigerate for at least 30 minutes.

Serve with fries, tots or veggies.
Keywords:
Dip, ranch, ranch dip, ranch dressing, salad dressing, sriracha