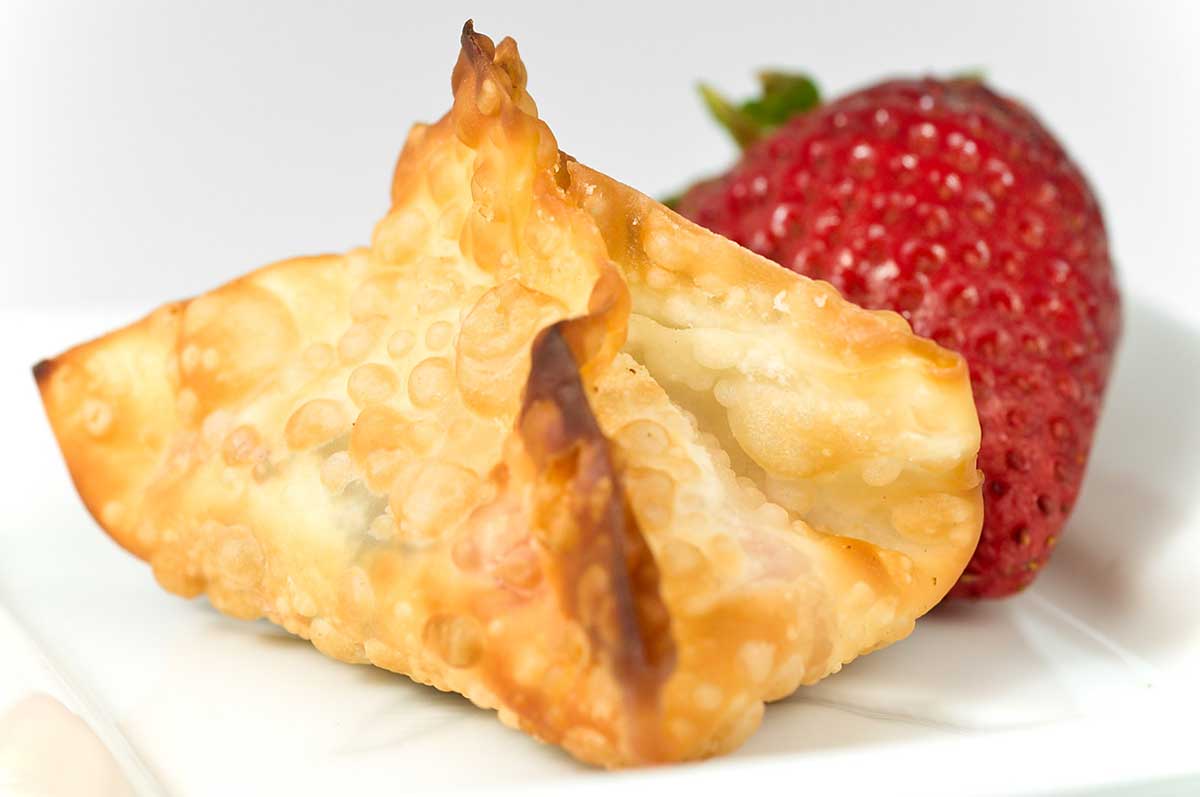 Strawberry and Nutella Wontons
When I was in high school one of my really good friends introduced me to a little something called Nutella, and I have been addicted ever since. If you aren't quite sure what Nutella is, it is a hazelnut spread popular in Europe but you can get it here in the US in just about any grocery store. You can use it in a variety of ways, I have seen people make nutella sandwiches, cupcakes, cakes, and cookies. Another popular way to eat this delicious spread is inside of a crepe with sliced bananas. However, when I bought a jar recently I wanted to try something a little different.  I happened to have some wonton wrappers left over from a recent batch of Crispy Pork Wontons, and a few fresh strawberries so I put it all together and the result was little bite size treats perfect for any occasion.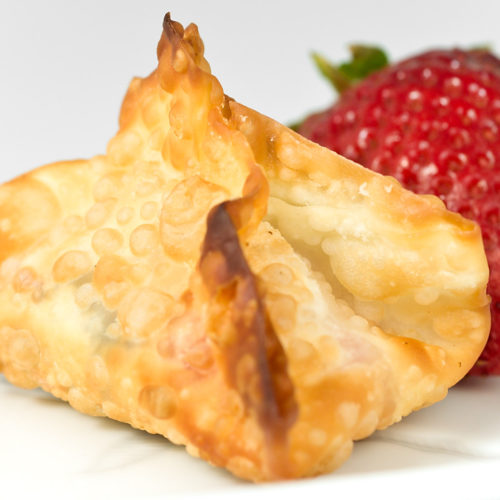 Strawberry and Nutella Wontons
Crispy wontons stuffed with strawberries and nutella.
Spread about 1 teaspoon of Nutella in the middle of each wonton wrapper, no need to spread thin, a little dollop will work. Place a couple of sliced strawberries on top of the Nutella.

Dip your finger in water and run it along the edge of the wonton wrapper. Then carefully pull opposite sides together to make a pointed top. Be sure to seal all sides, you don't want any of the filling coming out while you are frying them.

In a pan over medium-high heat, heat 1/4 inch of oil in a pan. Once hot, fry until golden about 1-2 minutes, turning if needed. Remove to paper towels. Let cool for several minutes. Serve.
One of the great things about this is if you don't want to indulge too much, these are so easy to prepare that you can make a couple at a time just to give yourself a little treat. Everyone needs one of those from time to time. Enjoy!
Keywords:
crispy, dessert, hazelnut spread, nutella, strawberry, sweet, sweets, treats, wonton