Summer Charcuterie Board with Primo Taglio
This Summer Charcuterie Board is loaded with 3 different kinds of cheese, meat, olives, tomatoes, crackers and sweet honey. It's perfect for all of your snacking this summer. 
This is a sponsored conversation written by me on behalf of Albertsons Companies. The opinions and text are all mine.
When it comes to summer time snacking, I am all about the Charcuterie Boards.
Honestly, it doesn't even need to be a snack. I love heading to the grocery store, grabbing a few things from the deli and heading out to picnic at a park with my kiddos. They are fantastic options when having an impromptu summer get together. And on a warm summer night, when I don't want to cook, I will gladly sit down to a charcuterie board and a glass of wine for dinner.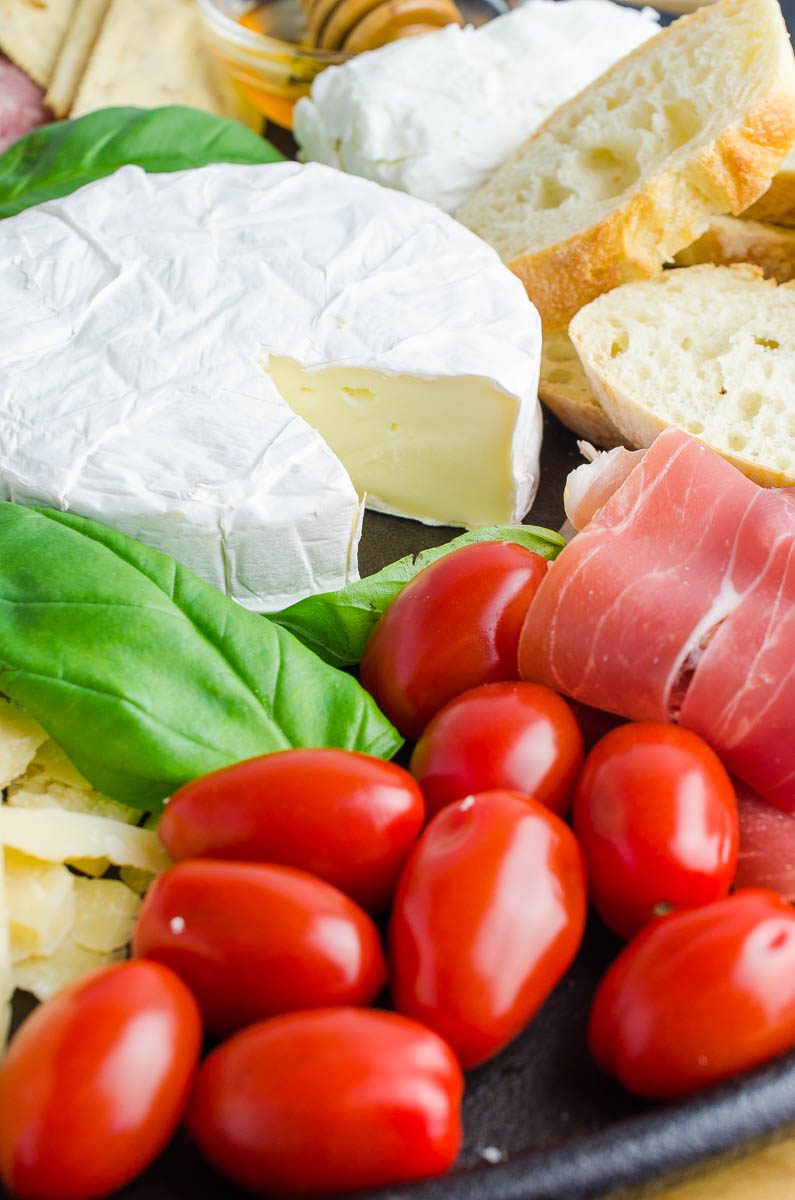 The key to a perfect Summer Charcuterie Board is high quality ingredients. That is where the exclusive Primo Taglio® line at Safeway comes in.
Primo Taglio is Italian for "first cut quality". That means that each slice tastes as fresh as the first. Each product is made from quality ingredients. Many products contain no artificial flavors or colors. Many of the meats contain no binders or fillers and the cheese is made with high quality milk. Some is even naturally aged for 2 years.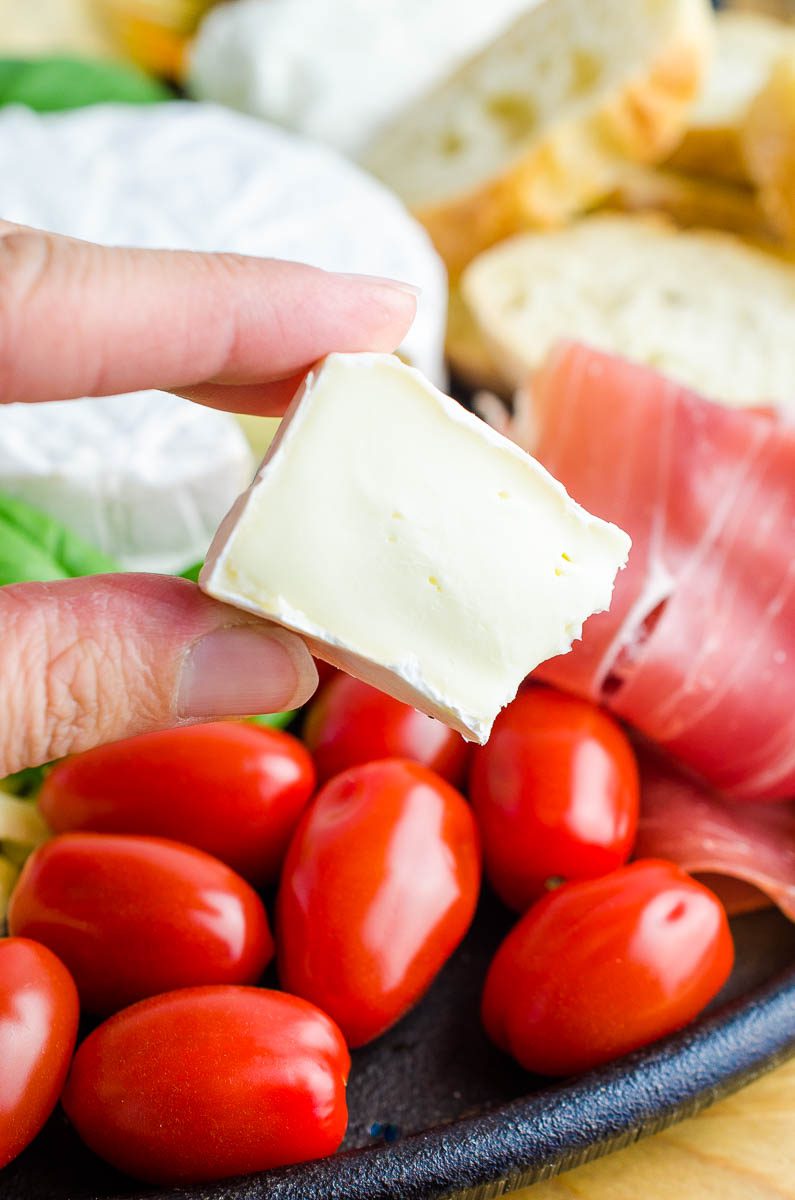 Basically, it's the good stuff friends. And it's what I used to make this Summer Charcuterie Board.
Essentials for a summer charcuterie board:
Meats: When it comes to making the perfect charcuterie board, I always prefer to have cured meats like salami and prosciutto. For this board I use Primp Taglio Genoa Salami and Prosciutto. The prosciutto is minimally processed and dry cured for 7 months. It's perfectly smoky and is great to snack on its own or with creamy brie.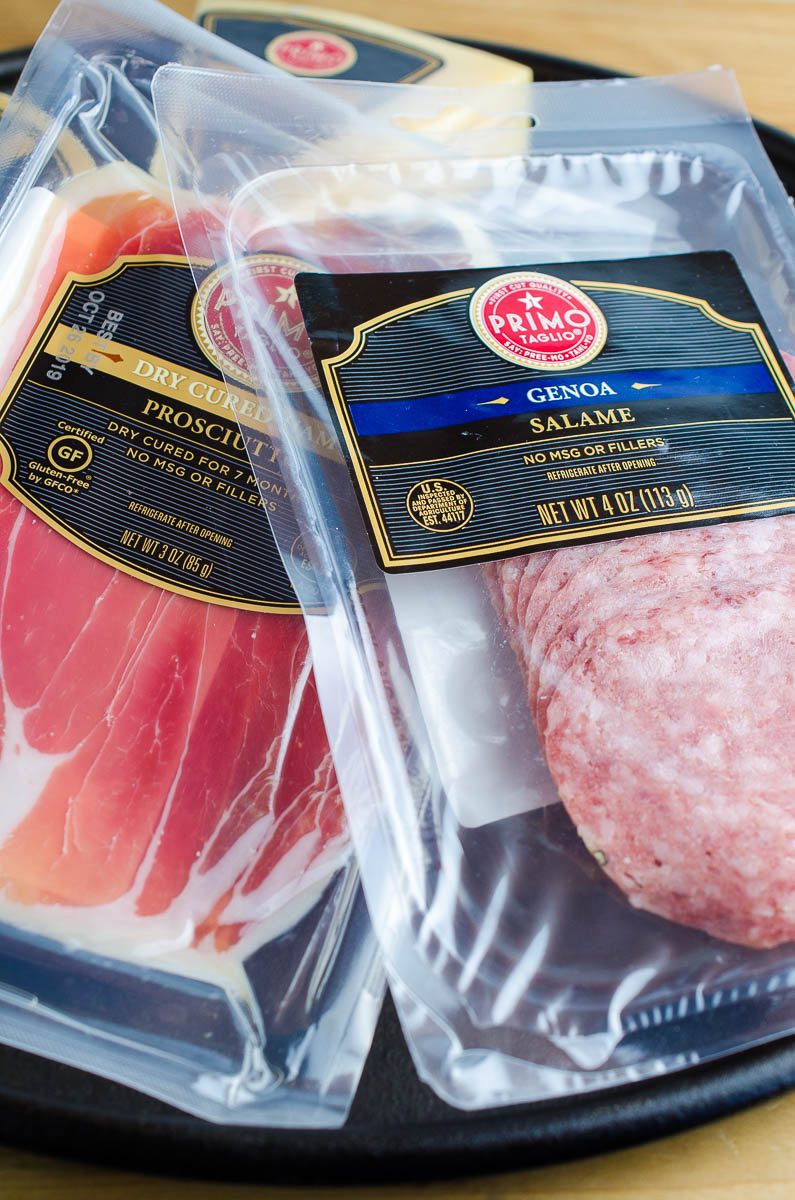 Which brings me to my next essential for a summer charcuterie board: Cheese.
Cheese: No charcuterie board is complete without cheese. When picking cheeses I like to choose a variety. I often choose one soft cheese, one hard cheese and one rind cheese. For this board, I chose Primo Taglio Parmesan, Goat Cheese and Double Cream Brie. The parmesan is perfectly salty, the goat cheese tangy and the brie is unbelievably creamy.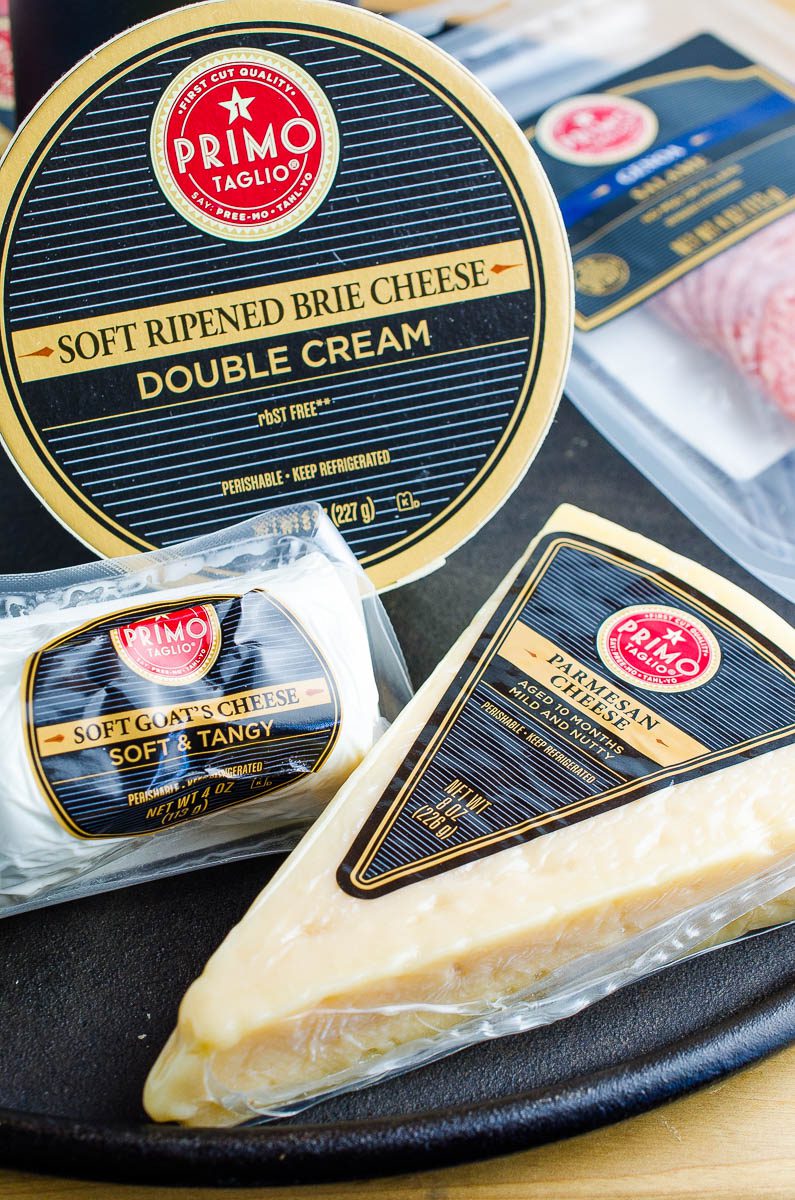 Crackers and Bread: While some prefer to snack on the meat and cheese by themselves, it's always nice to have some crackers and crusty bread to serve along side. Any kind of crisp cracker will do and a few baguette slices are always good.
Extras: Next you'll just want to fill in the rest of the board with what I like to call "extras". Things that pair well with the meat and cheese you're serving. I always serve goat cheese with a drizzle of honey.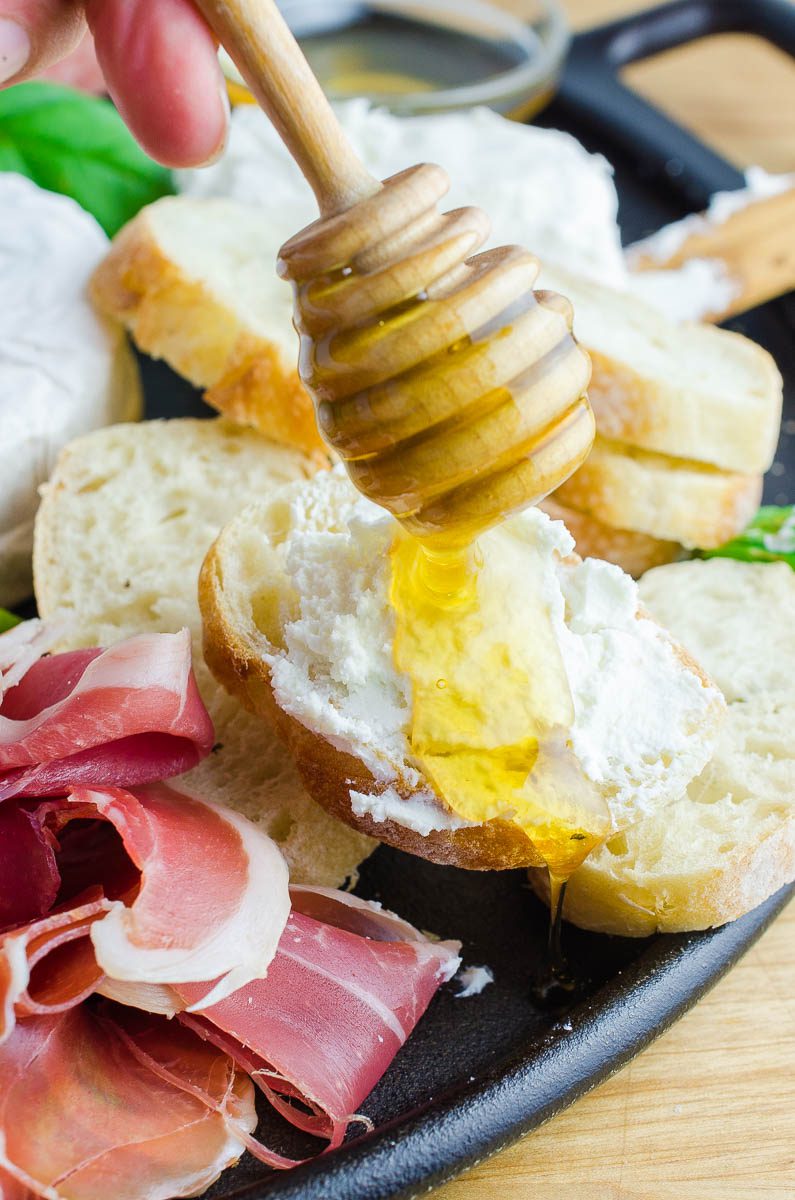 Stuffed olives are a great addition as are fruit. I chose tomatoes for this board because it is summer and tomatoes are at their peak. Other great additions would be cherries, apples and spicy marinated peppers.
What serving platter do you use for a charcuterie board?
You could really use anything. I happen to have a cast iron pizza pan that works perfectly as a charcuterie platter. You can also use wooden cutting boards or any large serving platter you have. The key to a good looking charcuterie board is ensuring it looks full. Just keep adding more crackers here. More cheese there. It doesn't matter the order, just play with it until it looks right to you!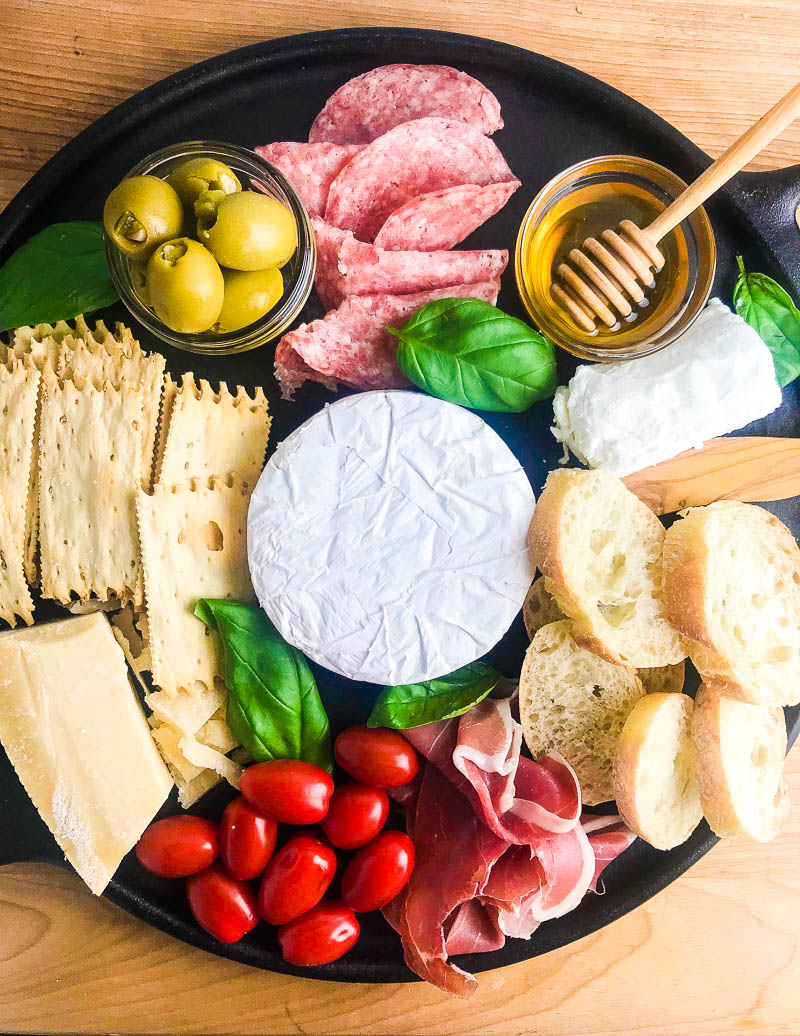 I added some fresh basil leaves to mine because it just makes the whole summer theme come together. And I can't wait to be snacking on this all summer long.
So when you're ready throw a summer party, plan a picnic or just have a no-cook dinner, make sure you head to Safeway to stock up on all the Primo Taglio Products!
You can also find Primo Taglio Products exclusively at the Albertsons Companies Family of Stores including Albertsons, ACME Markets, Jewel-Osco, Vons, Pavilions, Randalls, Tom Thumb, Shaw's, Star Market, United Supermarkets and Carrs/Safeway.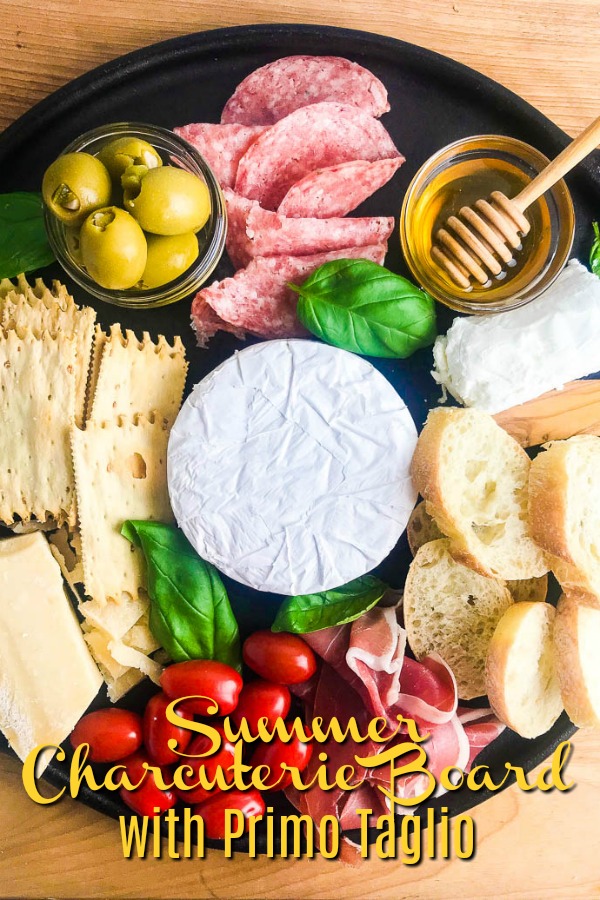 Summer Charcuterie Board with Primo Taglio
Ingredients:
1

wheel Primo Taglio Double Cream Brie Cheese

4

ounces

Primo Taglio Soft Goat's Cheese

8

ounces

Primo Taglio Parmesan Cheese

3

ounces

Primo Taglio Prosciutto

4

ounces

Primo Taglio Genoa Salame

Grape tomatoes

Stuffed olives

Crusty bread

Crackers

Honey