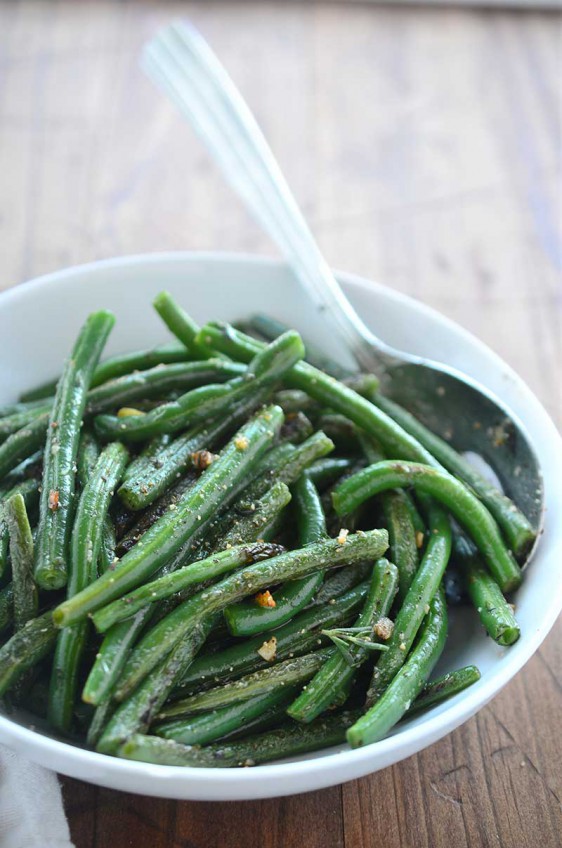 Summer Savory and Garlic Green Beans
Summer Savory and Garlic Green Beans is the best green bean side dish recipe, and the perfect way to enjoy fresh garden green beans and summer savory.
For the last few years, I've planted a garden each Spring. I've watered, weeded and harvested, pickling different vegetables and herbs almost every year, trying to get a feel for what we use most.
Aside from tomatoes and basil. One must always have tomatoes and basil in a summer garden, because one must have fresh grilled caprese sandwiches at least once per summer.
This summer, in my herb box, I planted Summer Savory and I've come to one conclusion: One must always have summer savory in their summer garden.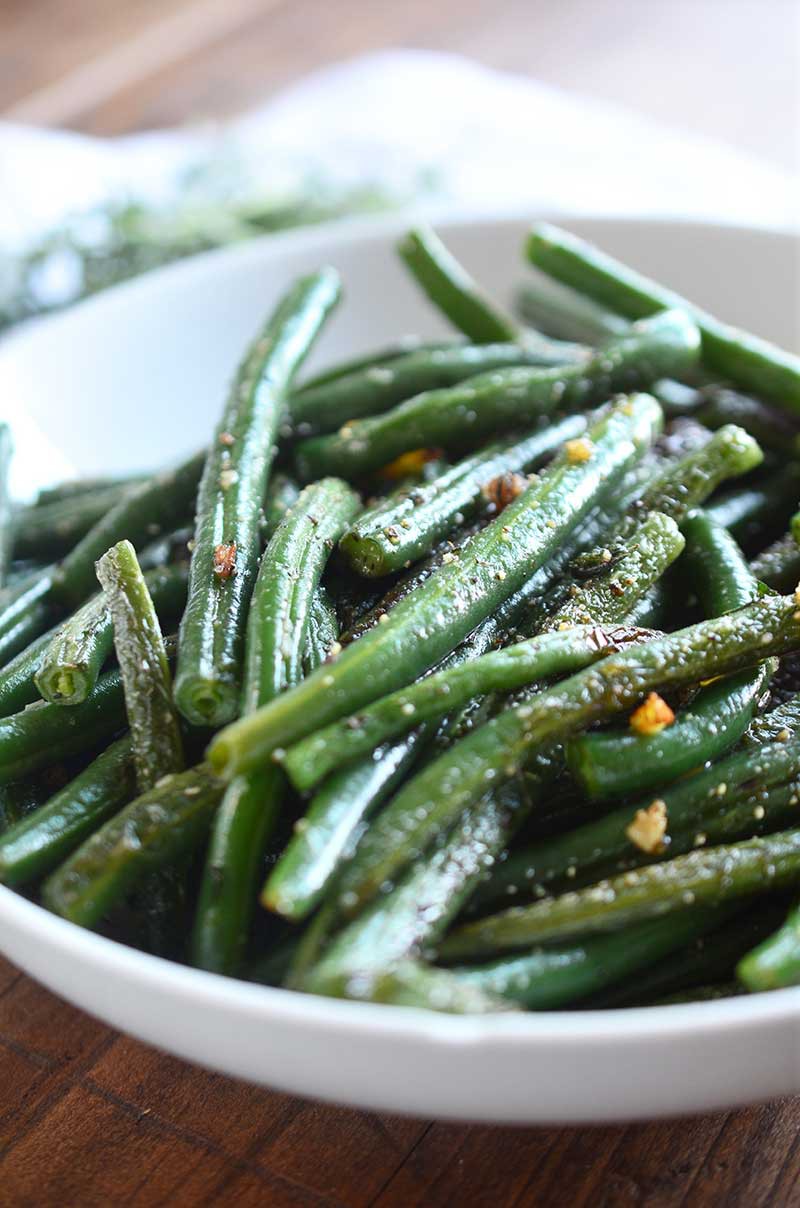 I have a few favorite herbs that I like to use in the kitchen. I adore fresh basil, oregano, dill, and Rosemary. Summer savory is one that I had not heard much about until I happened to try it a couple of years ago. If you have never tried it, it has a peppery-thyme type flavor. I simply adore it.
When I first discovered it, I turned to The Flavor Bible to see what it goes best with. I've said it before and I'll say it again, if you love to cook and do not have The Flavor Bible… GO. GET. IT. PRONTO. Best kitchen book ever. I have not been paid in any way to say that. I seriously could not live without that book in my kitchen.
The Flavor Bible told me that summer savory goes excellent with green beans, so I gave it a shot and these Summer Savory and Garlic Green Beans were born.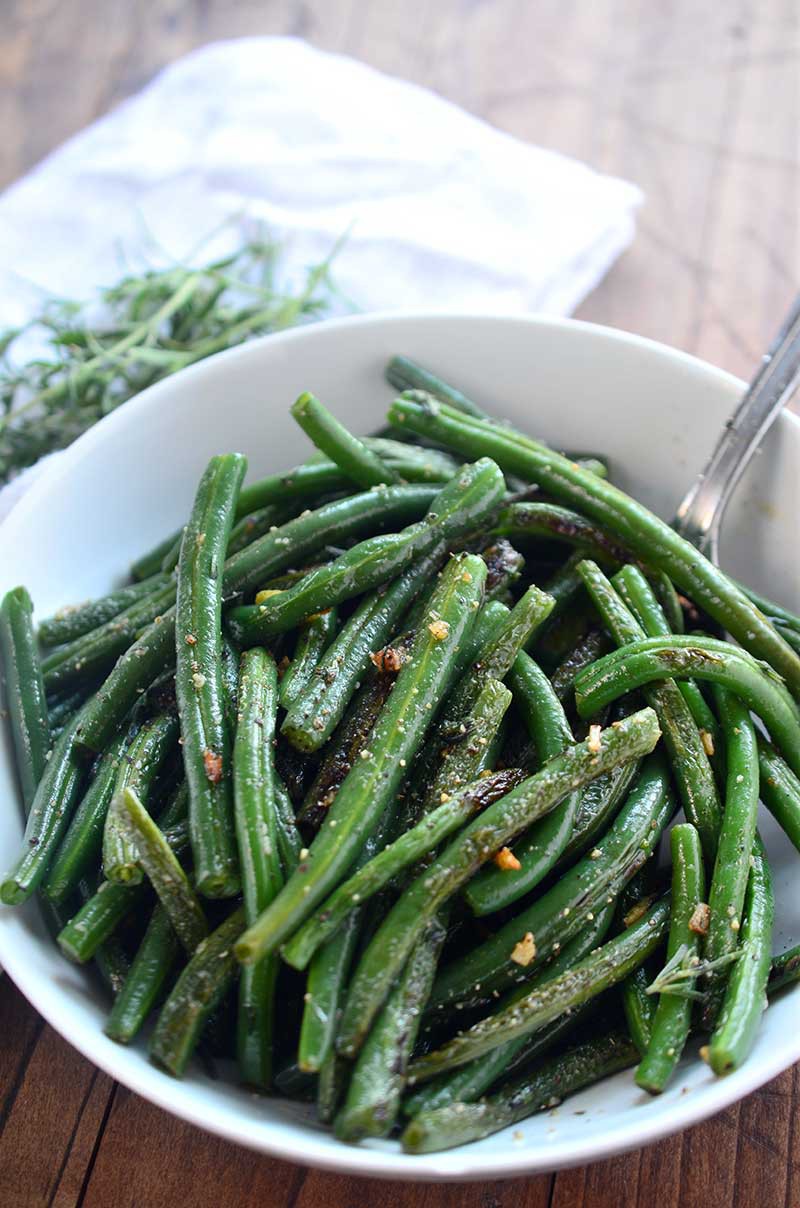 Just as it always has been for me, the Flavor Bible was right. These Summer Savory and Garlic Green Beans are my new favorite way to eat green beens. They will be on my table for the rest of summer, and I am betting they will make an appearance on my holiday tables too.

Summer Savory and Garlic Green Beans Recipe
Ingredients:
Ice
2 tablespoons olive oil
1 1/2 pounds trimmed green beans
3 cloves garlic, minced
1 tablespoon fresh summer savory removed from stem
Salt and pepper
Instructions
1
Fill a large bowl with cold water and ice.

2
Bring a large pot of water to boil. Once boiling salt liberally and add in green beans. Cook 3 - 4 minutes or just until bright green.

3
Use a slotted spoon to transfer beans to ice bath to stop cooking process. Once cool, remove and pat dry.

4
Heat oil in a skillet over medium-high heat. Add beans, cook 3 - 5 minutes or until beans are tender but crisp. Add in garlic and summer savory. Cook just until garlic becomes fragrant, about a minute. Season to taste with salt and pepper and serve.