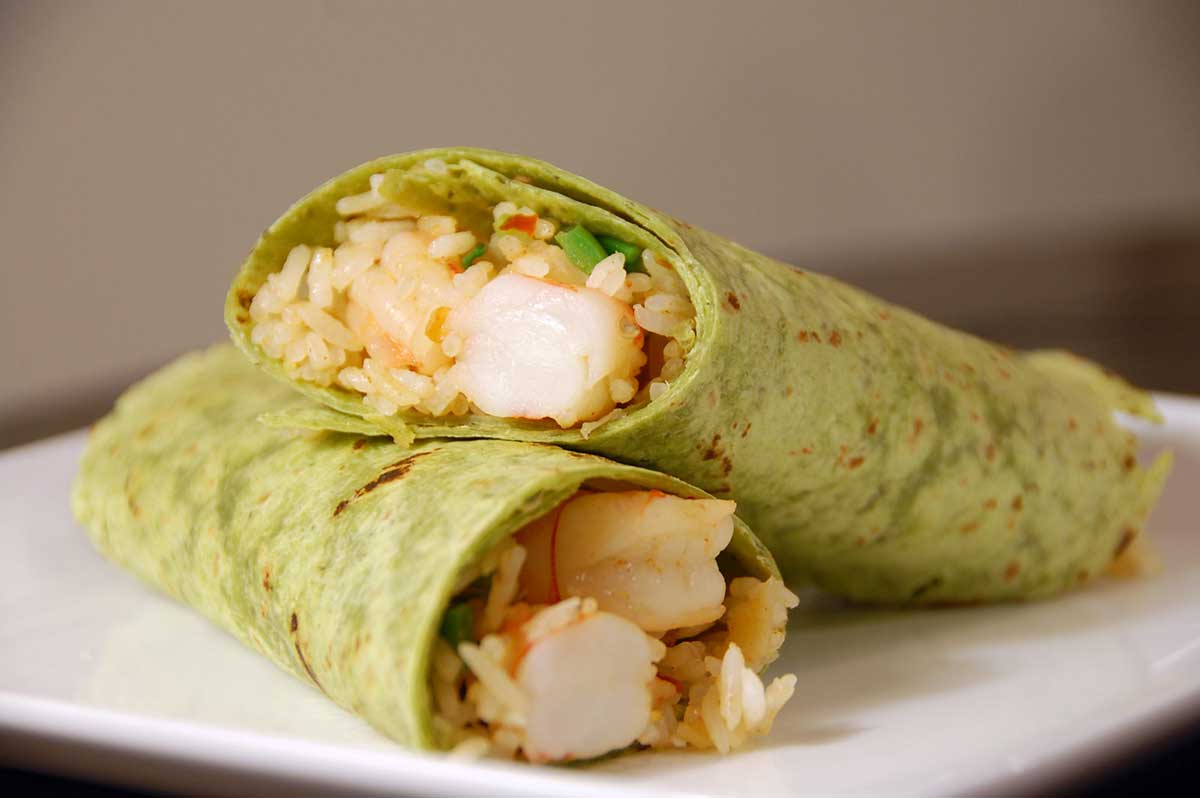 Thai Prawn Wrap
For this quick recipe, succulent prawns are sauteed with garlic and Thai seasoning.  Cooked rice and freshly chopped green onions are added to the mix before it is all rolled up in a warmed spinach tortilla. The result is a very filling, flavorful wrap.
Thai Prawn Wrap Recipe
Ingredients:
1 tablespoon olive oil
2 cloves garlic, minced
1 jalapeno, sliced (optional)
1 pound 31-40 count prawns, peeled and deveined (I like to cut them in half so there are more pieces through out the mixture but you can leave them whole if you like)
1 tablespoon Thai seasoning (you can find it in your spice aisle)
3 green onions, chopped, about 3 tablespoons
1 1/2 cups cooked rice (I used Jasmine but you could also use brown rice)
4 spinach wraps
Instructions
1
In a large skillet heat olive oil over medium heat. Add garlic and jalapeno (if using) and cook about 3 minutes.

2
Add prawns and Thai seasoning. Cook until prawns turn pink, about 3-4 minutes.

3
Add green onions and rice. Stir to combine. Cook until the rice is warmed through and the onions begin to soften, about 2 minutes.

4
Warm 4 spinach wraps according to package directions. Fill with shrimp mixture, roll.