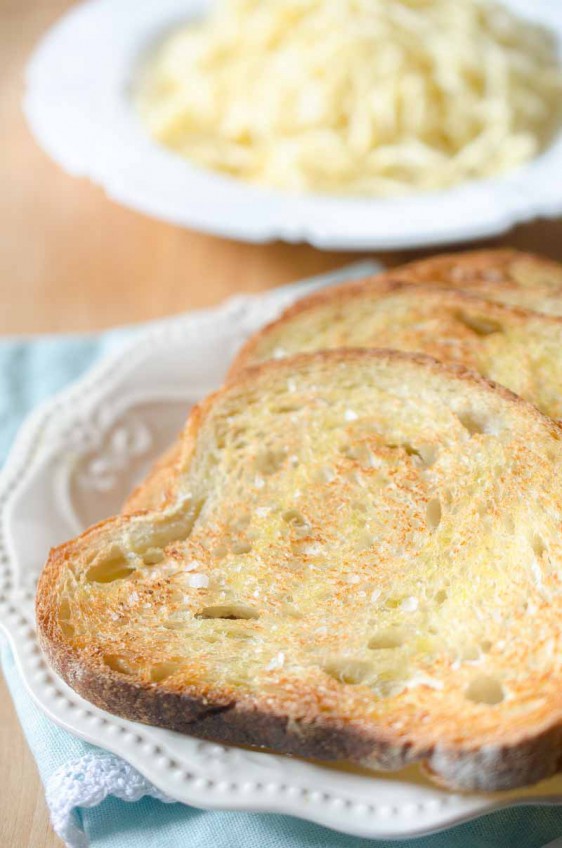 The BEST (and Easiest!) Garlic Bread
With only 4 ingredients this is the best (and easiest!) garlic bread you'll ever make! 
When I thought about sharing the recipe for this garlic bread, I kind of thought to myself "is this really a recipe? Do people really need this? Should I actually share it?" Obviously I decided yes. And I decided to share it because, whenever I make this garlic bread for family and friends I always get the comment "oooh what's on this? It's so good! How do you make it?" I am always surprised, because this is probably the easiest garlic bread ever.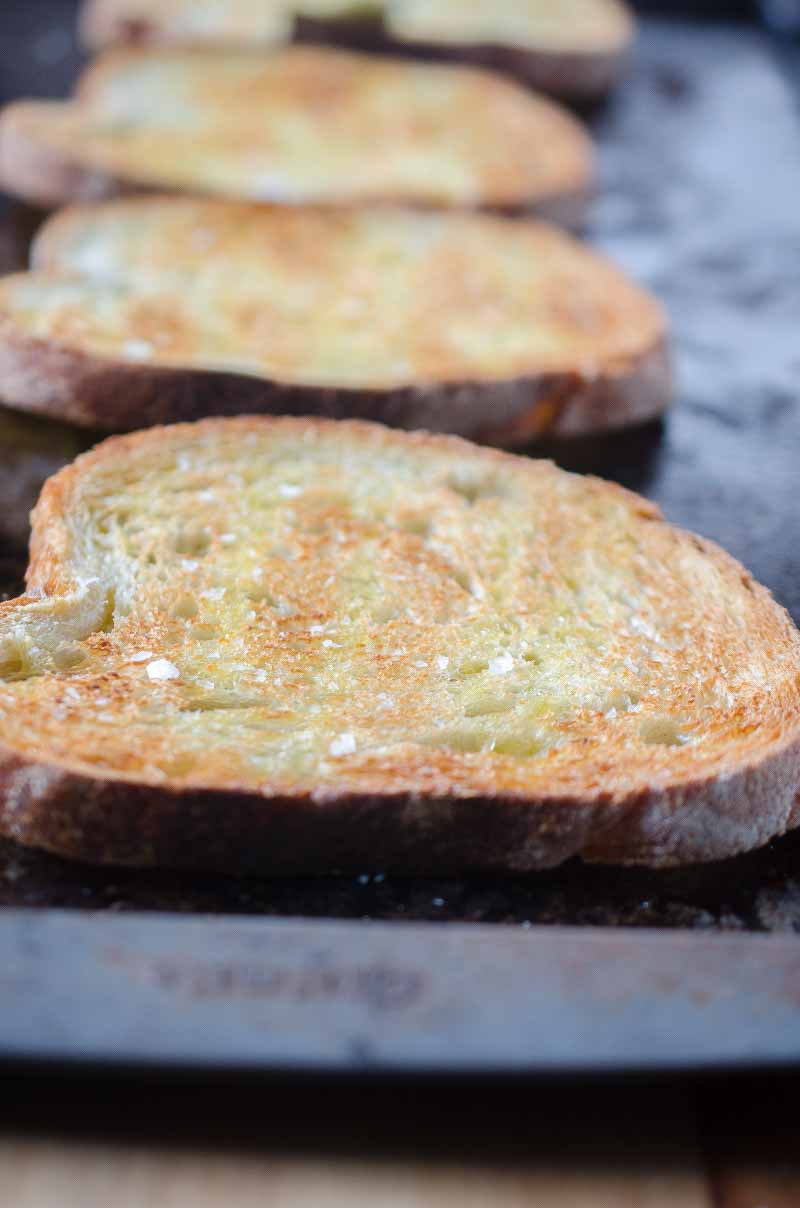 When it comes to garlic bread, you can really do no wrong. I mean garlic and bread are two of the main components so how could it be bad, right? A lot of recipes will call for french bread. This recipe doesn't. A lot of recipes will call for butter. This recipe doesn't. A lot of recipes will call for garlic salt. This recipe doesn't. Instead, what this recipe for garlic bread calls for is some rustic como bread, a garlic clove, extra virgin olive oil and a little sea salt. And the result is thee best garlic bread.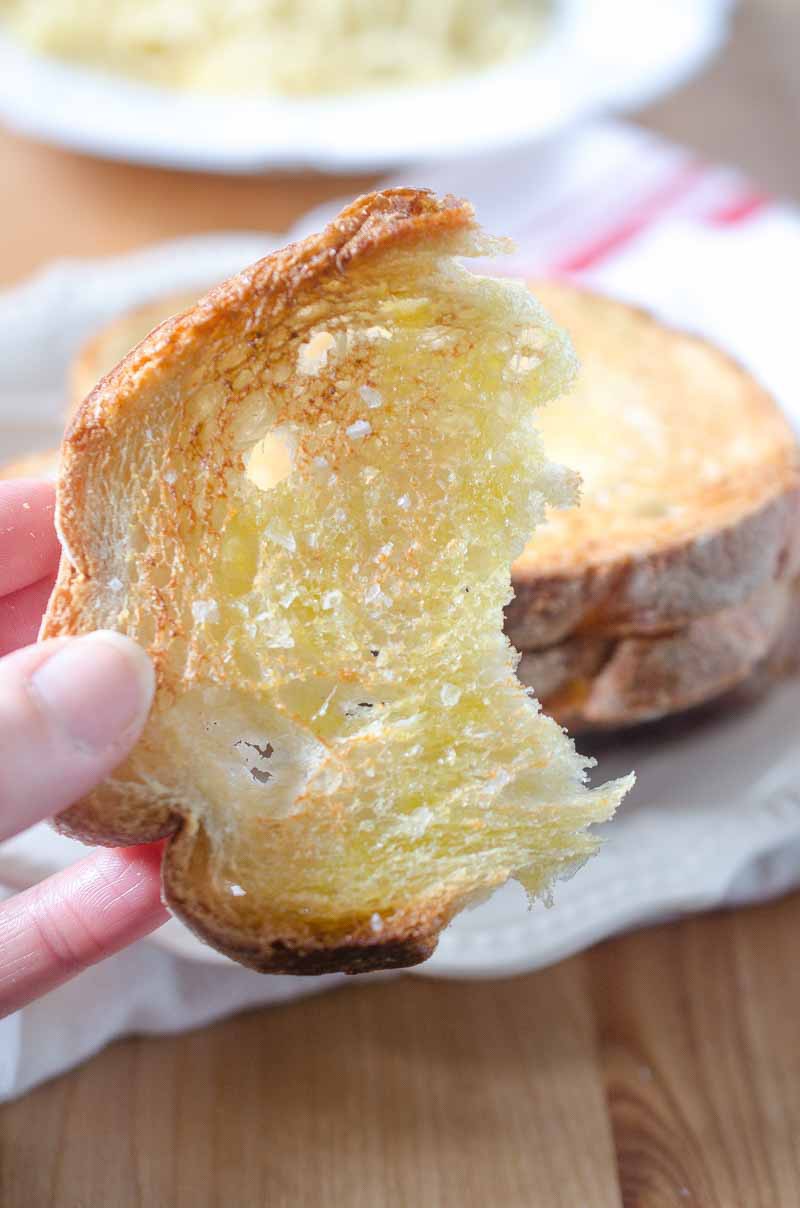 I have been making my garlic bread like this for years now. I like it because it is simple and really lets each ingredient shine on it's own. That is why you have to make sure that you're using the best bread, olive oil and salt. I LOVE the Grand Central Bakery sliced Como Bread, a high quality extra virgin olive oil and Maldon sea salt. It's so simple. So rustic and so good. 
Just one bite and this is how you'll be making your garlic bread from now on too!

The BEST (and Easiest!) Garlic Bread Recipe
Ingredients:
4 - 6 slices como bread (or other rustic bread)
1 garlic clove
extra virigin olive oil
flake sea salt
Instructions
1
Turn oven on broil setting.

2
Place bread on a baking sheet and broil on high for 1 - 2 minutes or until the bread starts to get toasted.

3
Remove bread from oven, rub garlic clove on each slice. Drizzle bread with olive oil, sprinkle with sea salt. Broil for 2 more minutes or until golden brown. Serve.