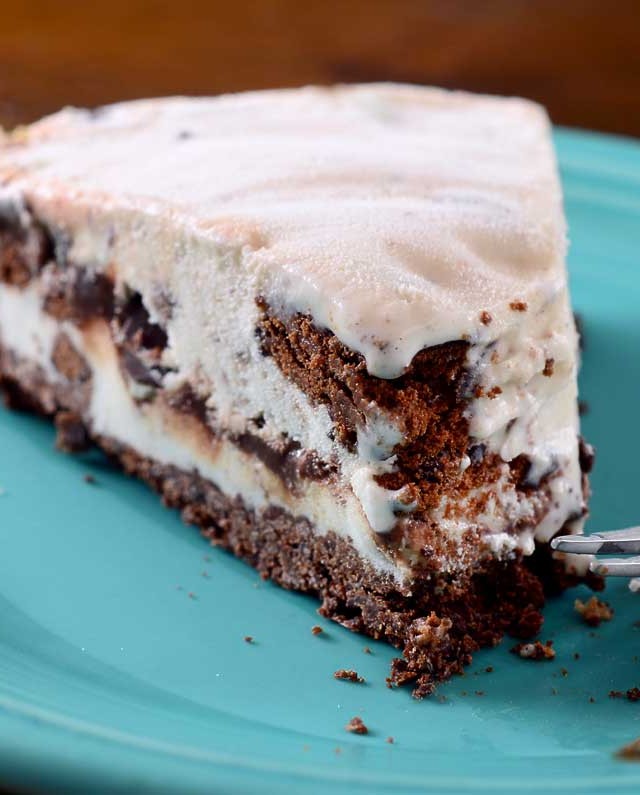 Thin Mint Ice Cream Pie
I have always, always been a fan of chocolate and mint. This means mint candies. Mint cookies. And mint chocolate chip ice cream. Oh how I adore mint chocolate chip ice cream. It is one of my favorite all time desserts. So when I saw Thin Mint ice cream I was super excited. Until I remembered one thing, Ryan does not like mint ice cream, or really anything chocolate mint. Crazy man huh?
Despite the fact that Ryan is not a huge fan of chocolate mint, when I was visiting his office a few weeks ago I decided to sign us up for a couple of boxes of Thin Mint cookies. I can barely resist thin mints when I'm not pregnant so when pregnant there is no way I wasn't going to buy some.  And when they finally came last week, I was bound and determined to get Ryan to enjoy chocolate mint desserts just like me.
I figured that an ice cream pie would be good. First up was the crust. Had to be thin mints. Hands down. The ice cream part is where I got a little creative, instead of using the Thin Mint ice cream you can buy at the grocery store, I decided to get a carton of vanilla bean ice cream and mix in some crushed thin mint cookies. It was the perfect compromise in my opinion. But to add a bit more to it, I decided to add a layer of hot fudge in the middle with sprinkled andes mints.
Oh man.
It's good guys.
I love it.
And guess what…Ryan loves it too. WIN!
And I am 100% sure that if you make it for your family, even if they aren't huge fans of chocolate mint, they will love it too.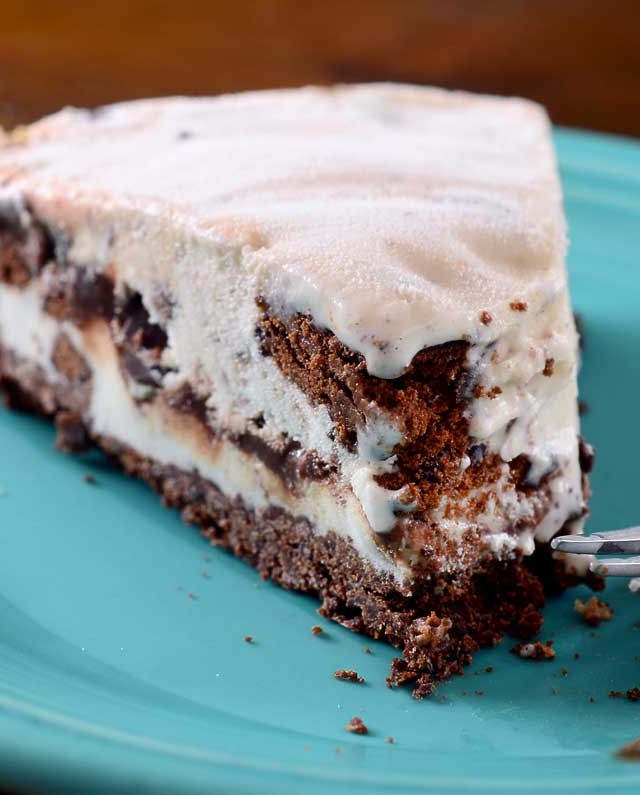 Thin Mint Ice Cream Pie
A decadent ice cream cake with vanilla bean ice cream, Thin Mint cookies, Andes Mints and hot fudge.
Crust Ingredients:
2

sleeves Thin Mint Cookies

crushed into crumbs (about 2 cups)

5

tablespoons

melted butter
Ice Cream Pie Ingredients:
1

quart

vanilla bean ice cream

softened

3/4

cup

crushed thin mint cookies

1

cup

hot fudge

softened so spreadable

3/4

cup

chopped Andes Creme de Menthe candies
Make the crust by combining the Thin Mint cookie crumbs with the melted butter. Press into a 9-inch springform pan. Freeze for 15 minutes.

In a large bowl mix together softened ice cream and crushed thin mint cookies.

Remove the crust from the freezer. Spoon and spread 1/2 of the ice cream mixture onto the prepared crust. Spread hot fudge on top. Sprinkle with Andes Mints. Spread remaining ice cream over the top. Freeze for 2 hours or until frozen. Slice and serve.
Keywords:
dessert, girl scout cookies, ice cream, pie, thin mints