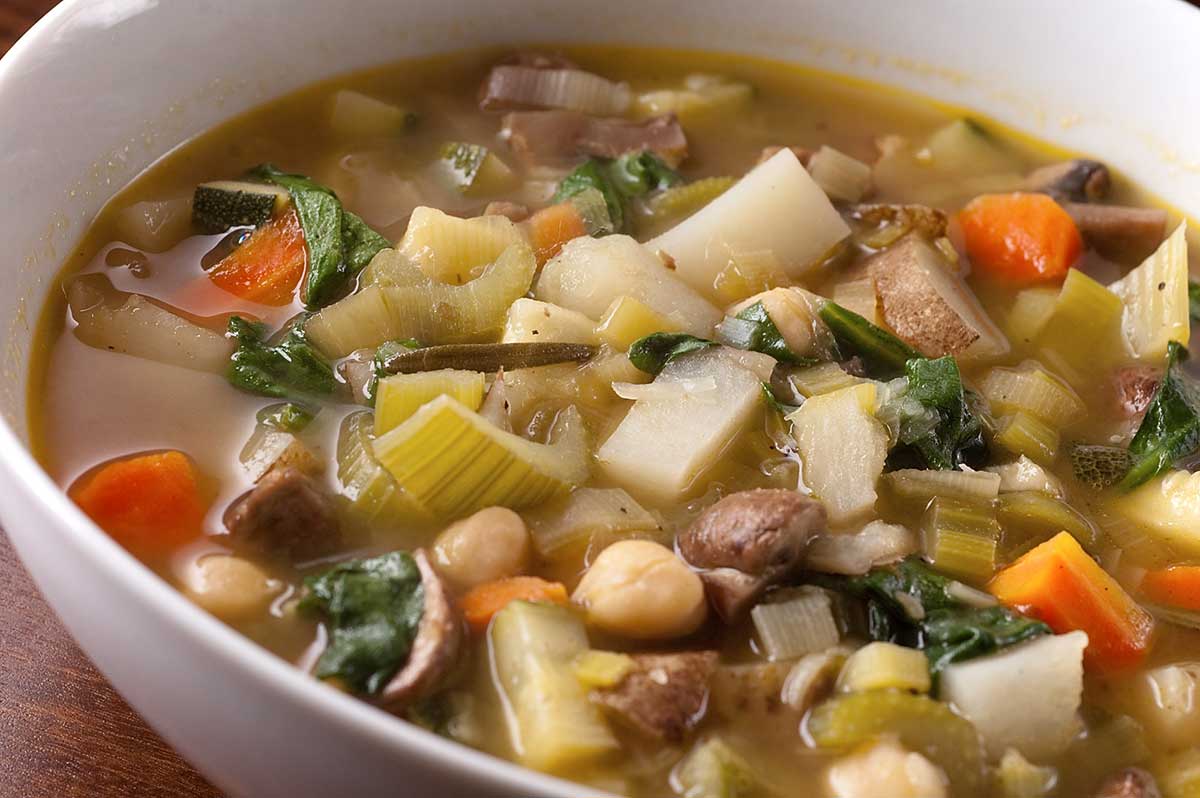 Vegetable Soup
Let me let you in on a little secret. I love suggestions from you guys. I am so thankful that you are reading everyday and I love to know what you would like to see when you get here. So if you ever think to yourself "oh I wish I had a recipe for that!" just let me know. I'll make it. That is why when someone mentioned that they would love to a vegetable soup recipe on the blog I jumped at the chance. Not to mention, I love vegetable soup. Especially when they are this easy. This recipe could almost be titled "everything but the kitchen sink vegetable soup" because I used practically every vegetable I had in the house. It made for a hearty pot of soup that was perfect for a blustery fall day that may or may not have involved carving pumpkins with a drill.
We have started a tradition with some friends. Every year we get together about a week before Halloween and carve pumpkins.  We all clean our pumpkins, roast the seeds and get to carving. Sometimes the faces are silly, sometimes scary, sometimes you don't know what the heck they are but all in all it's a good time. This year our friends asked Ryan if we had a drill so that they could carve their pumpkins. Different? Yes. Pretty darn cool? Yes. A lot of work? Oh yeah.  Which is why it was a good night to make this hearty soup sure to give you all the energy you need for intense pumpkin carving.
Oh and in case you are wondering, the pumpkins turned out fine.
Happy Halloween!!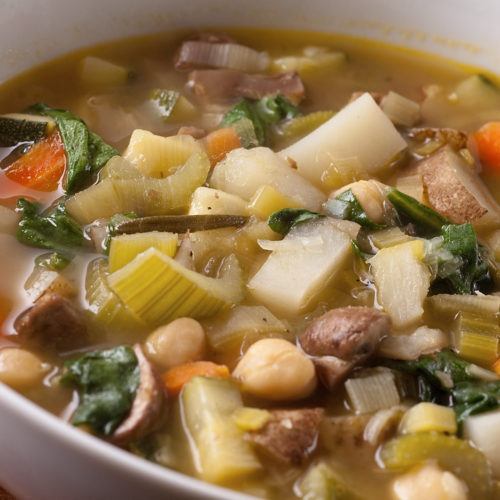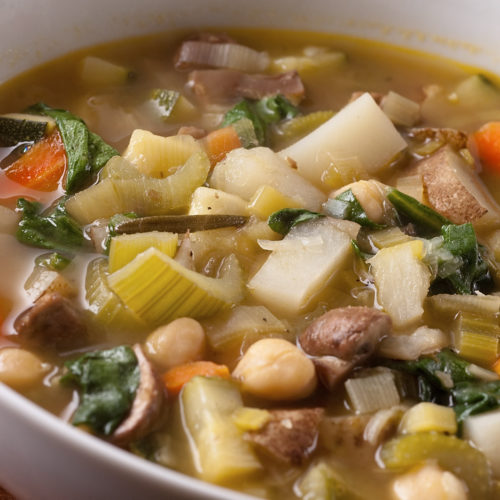 Vegetable Soup
A vegetable soup so hearty it gave us enough energy to carve our pumpkins...with a drill.
Ingredients:
2

tablespoons

olive oil

2

leeks

diced (white parts only)

5

cloves

garlic

minced

4

celery stalks

diced

2

carrots

peeled and diced

2

russet potatoes

diced

1

zucchini

diced

5 - 10

crimini mushrooms

quartered

5

cups

vegetable broth

2

rosemary stems

chopped

3

sage leaves

chopped

1

15 ounce can garbanzo beans, drained

2

cups

baby spinach

kosher salt and fresh cracked pepper
Heat olive oil in a large pot over medium heat. Add in leeks and garlic. Cook 5 minutes or until softened. Stir in celery, carrots, potatoes, zucchini and mushrooms. Cook 5 more minutes.

Pour in vegetable broth. Add rosemary and sage. Reduce heat to low and simmer for 20 - 25 minutes or until veggies are softened. Stir in garbanzo beans. Cook 5 more minutes until beans are warmed through. Stir in spinach. Season to taste with salt and pepper. Serve hot.
Keywords:
comfort food, Food, Recipe, soup, vegetable soup, vegetables, Vegetarian