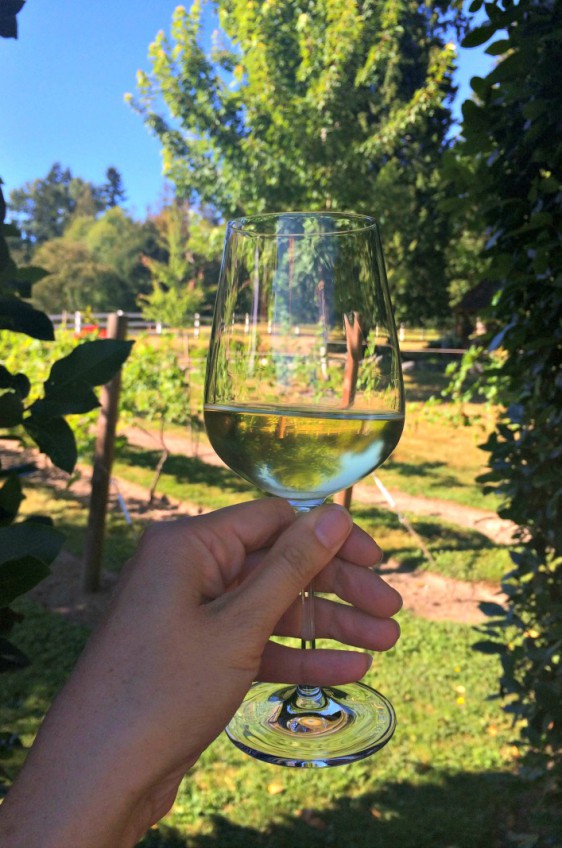 Vine to Table with Sur La Table and Fortessa
Disclosure: This post is sponsored by Sur La Table and Fortessa. All opinions are my own.
The new Schott Zwiesel Air Collection wine glasses at Sur La Table are absolutely stunning, durable and would be a wonderful new addition to your kitchen.
If you follow me along on Instagram, then you saw that I attended a dinner a few weeks ago hosted by Sur La Table and Fortessa. As a huge fan of Sur La Table and their amazing collection of everything you could possibly want in the kitchen, I just knew that this was going to be a wonderful event.
And it was.
The dinner was held at the gorgeous Chateau of DeLille Wine Cellars in Woodinville, WA. We feasted on delicious bites like spot prawn ceviche and fig and lamb sausage. We drank wonderful wine like my new favorite white, Roussane and a new favorite Red the DeLille Cellars D2.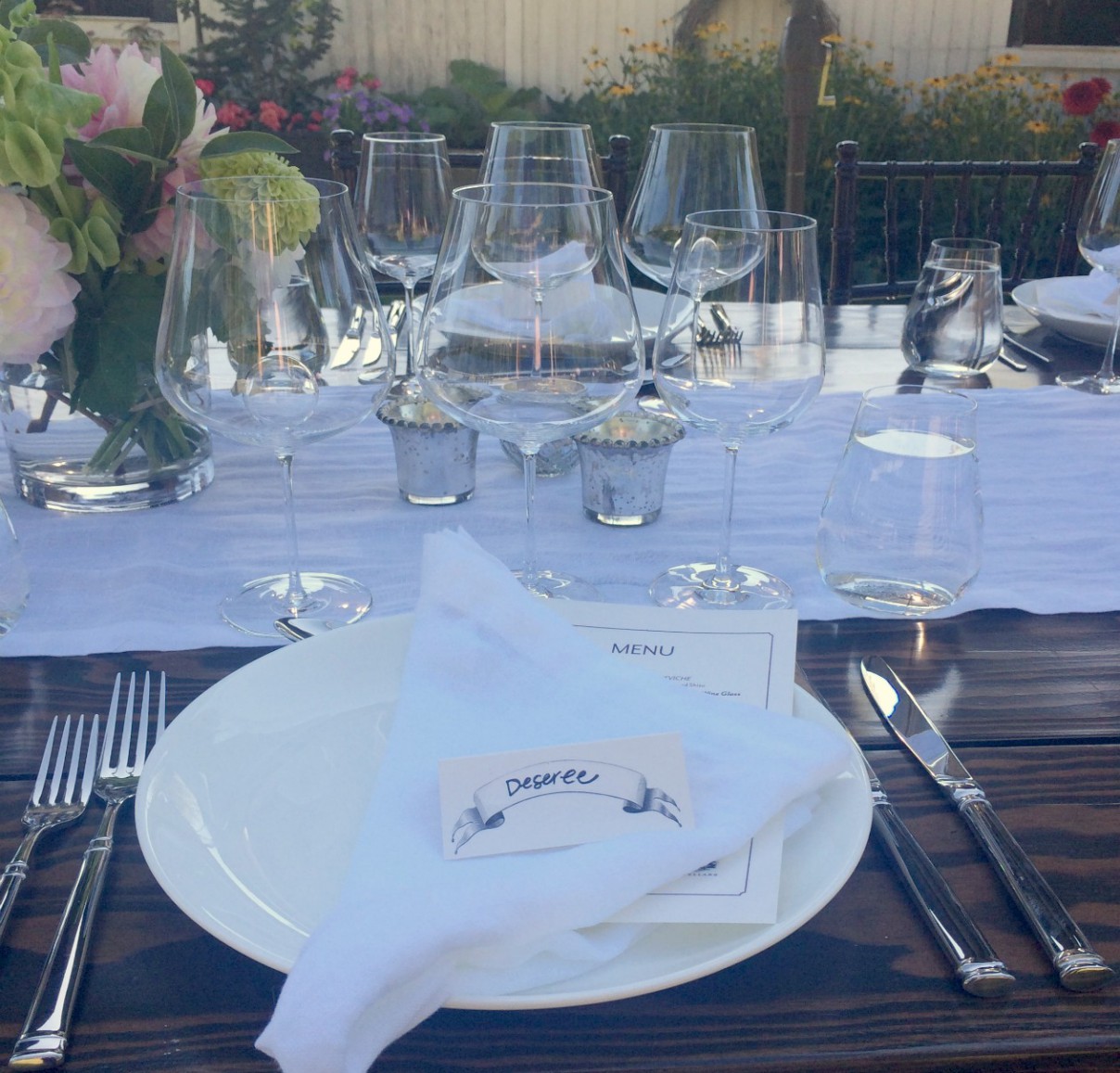 My job is tough huh?
And while the food was scrumptious and the wine delectable, the star of the show, my friends, was the gorgeous new Schott Zwiesel Air Collection Wine Glasses available exclusively at Sur La Table.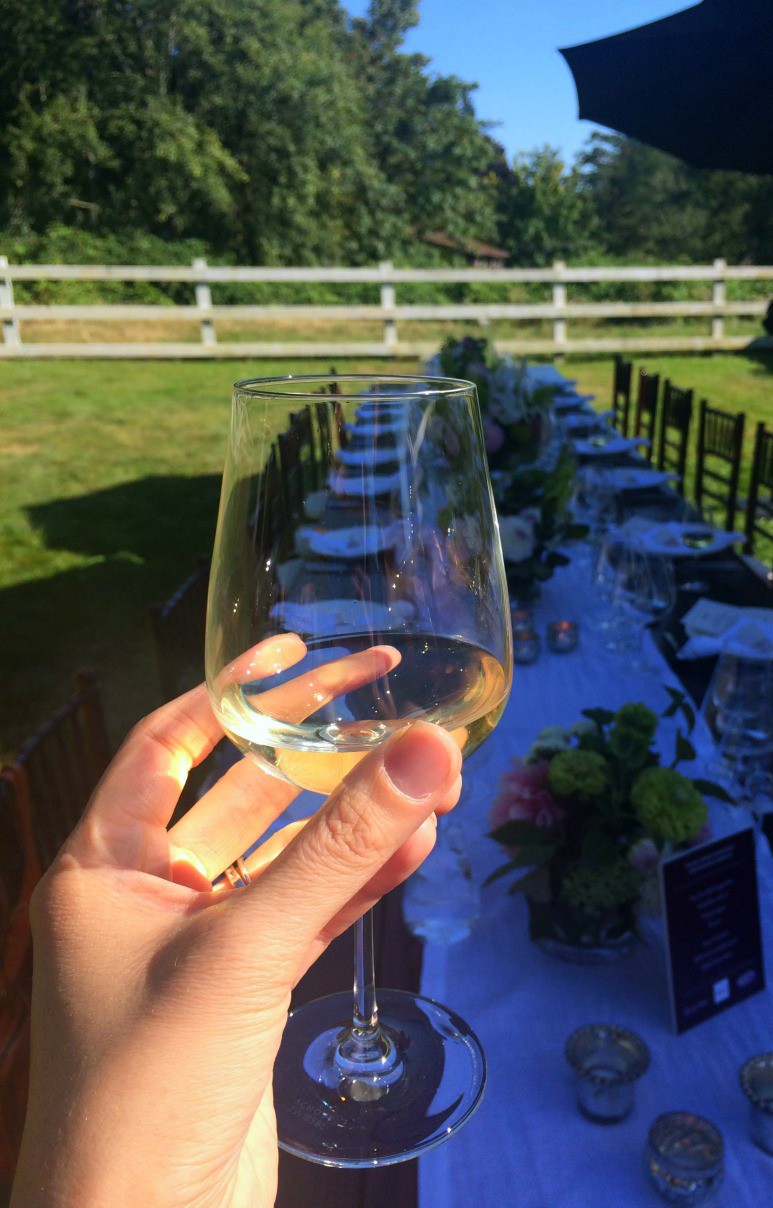 A little bit of back story on the history of nice wine glasses in our home: they break.
Yeah. Ryan and I do not have good luck with them. You can't wash them in the dishwasher or they break. So then you try to hand wash them, think your being gentle and POOF they shatter in your hands (no joke it happened…twice). We really can't win so I often resort to just a small tumbler glass for my wine. I know, I know, but I don't feel so bad if those break. So imagine my surprise when, while at dinner, one of the Fortessa representatives hit the bowl of a gorgeous Schott Zwiesel Air Collection glass on our table…and it didn't break. Now, I wouldn't recommend doing it because they *can* break but guys, they are super durable, chip resistant AND dishwasher safe.
And not to mention, they are stunning.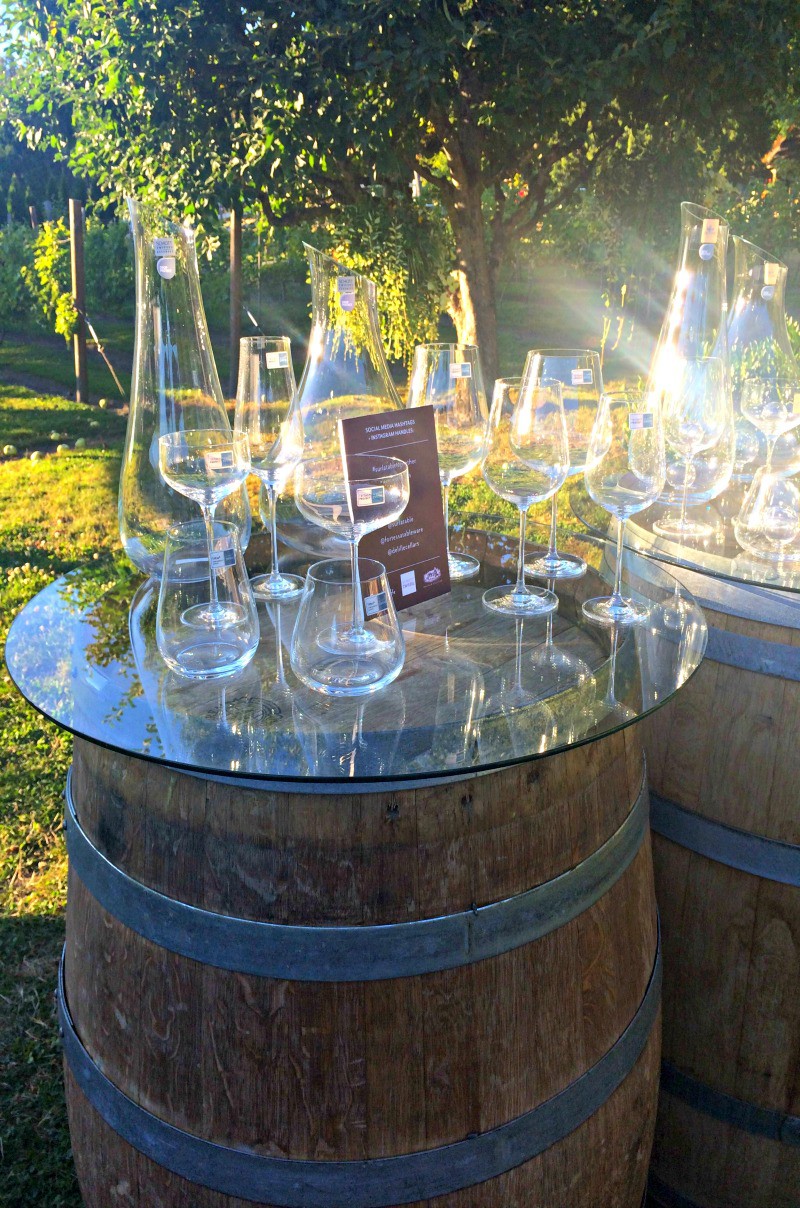 Schott Zwiesel has been designing and manufacturing glasses for over 140 years. The use of titanium and zirconium is what gives the Tritan® crystal glasses their amazing durability. And one would think that because they are so durable, these glasses would be clunky and heavy right? Wrong. The Schott Zwiesel Air Collection glasses, designed by Prince Carl Philip of Sweden's design firm, Bernadotte and Klyberg and Scott Zwiesel, are so light. In fact, they are the lightest Tritan® crystal glasses made.
The design is functional too. Especially in the case of the handmade and mouth blown Zwiesel 1872 Air Sense glass. This glass has a decantation sphere *inside* the bowl. That means that the glass actually improves the taste of the wine as you're drinking it.
And again. It's gorgeous.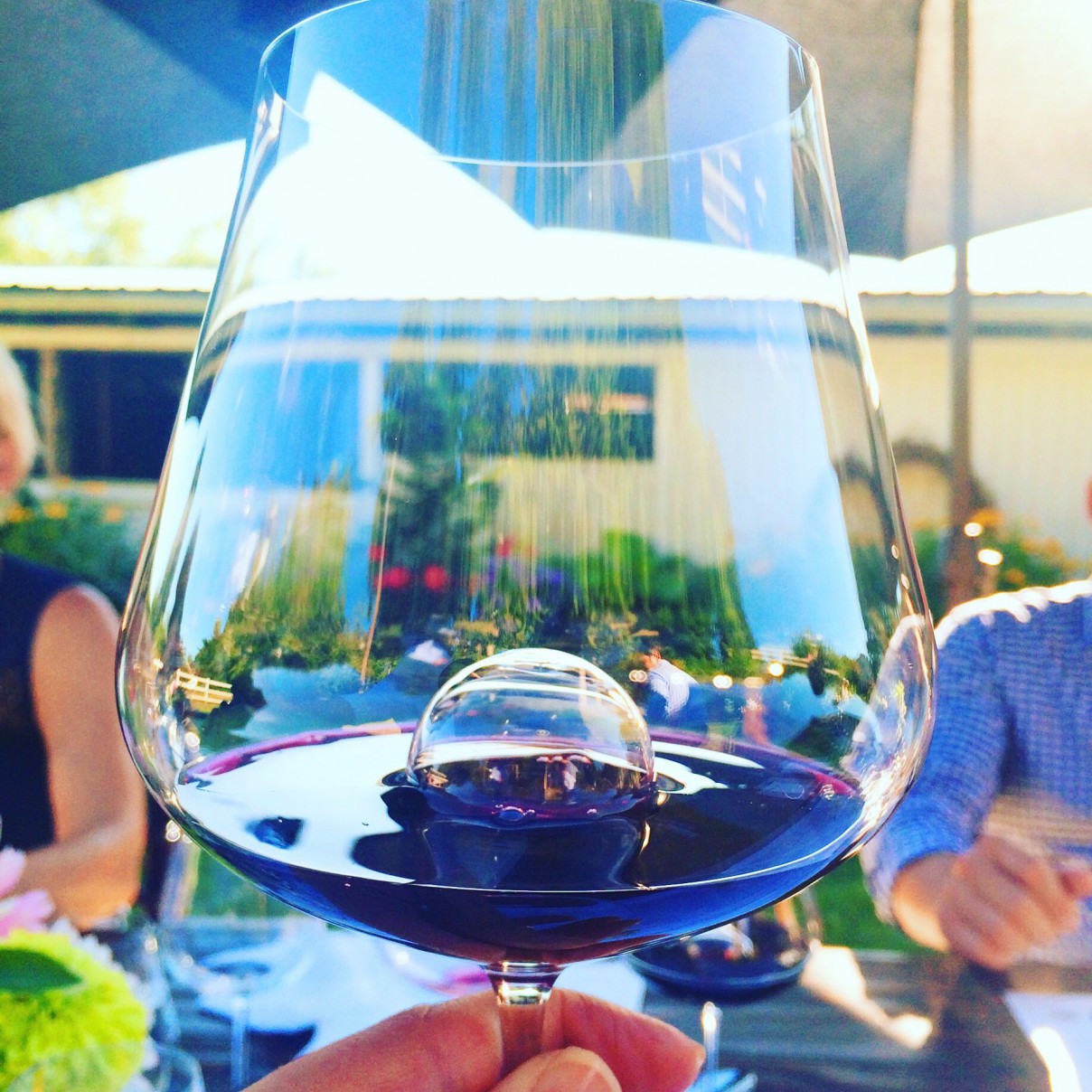 After all the talk about me breaking glasses I bet you're wondering how they have held up in my home and whether or not I've been too scared to use them for fear that they would break? You know, since we break glasses and all. But that is not the case with these glasses. I've been finding myself reaching for them each time I open a bottle of wine. They are perfect for entertaining, yes. But, and this is my total girly girl coming out, sometimes I just like to go all Olivia Pope and drink wine out of a pretty glass. It's my perfect me moment.
And when it comes to wine glasses it doesn't get much prettier than this, friends.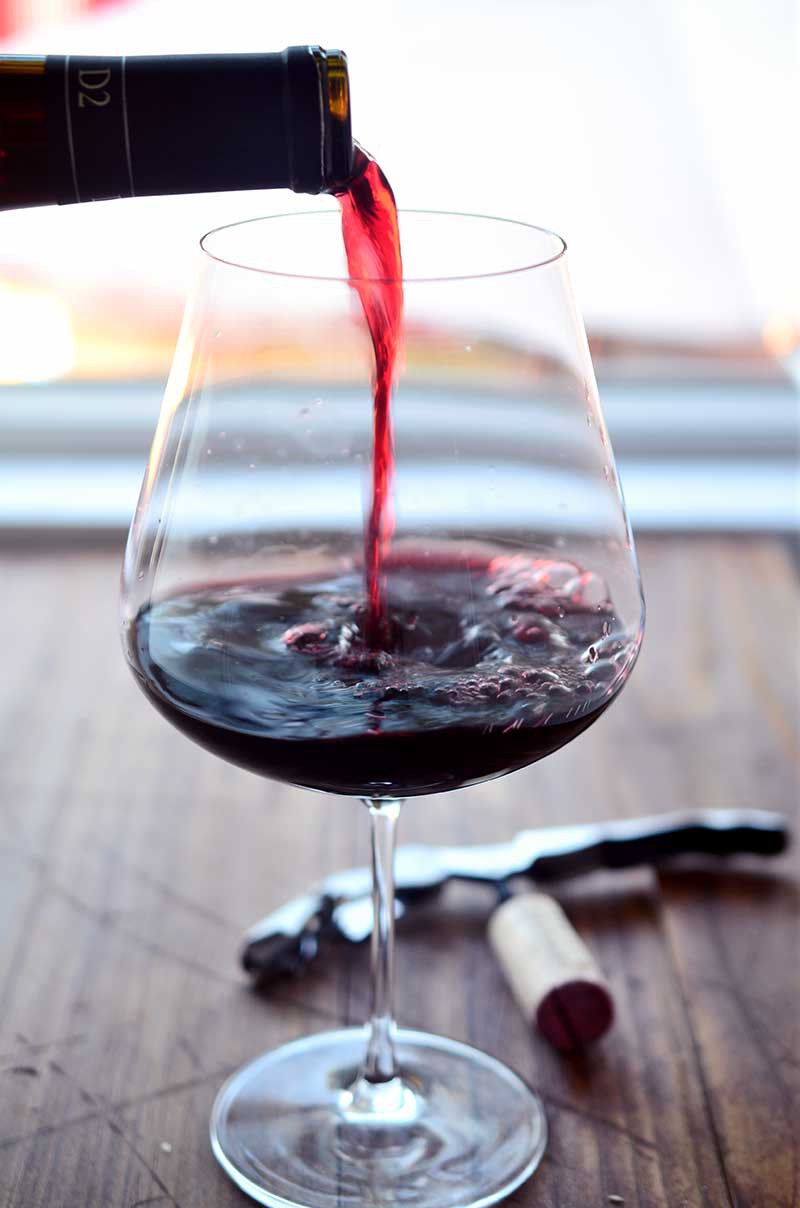 And we wash them in the dishwasher.