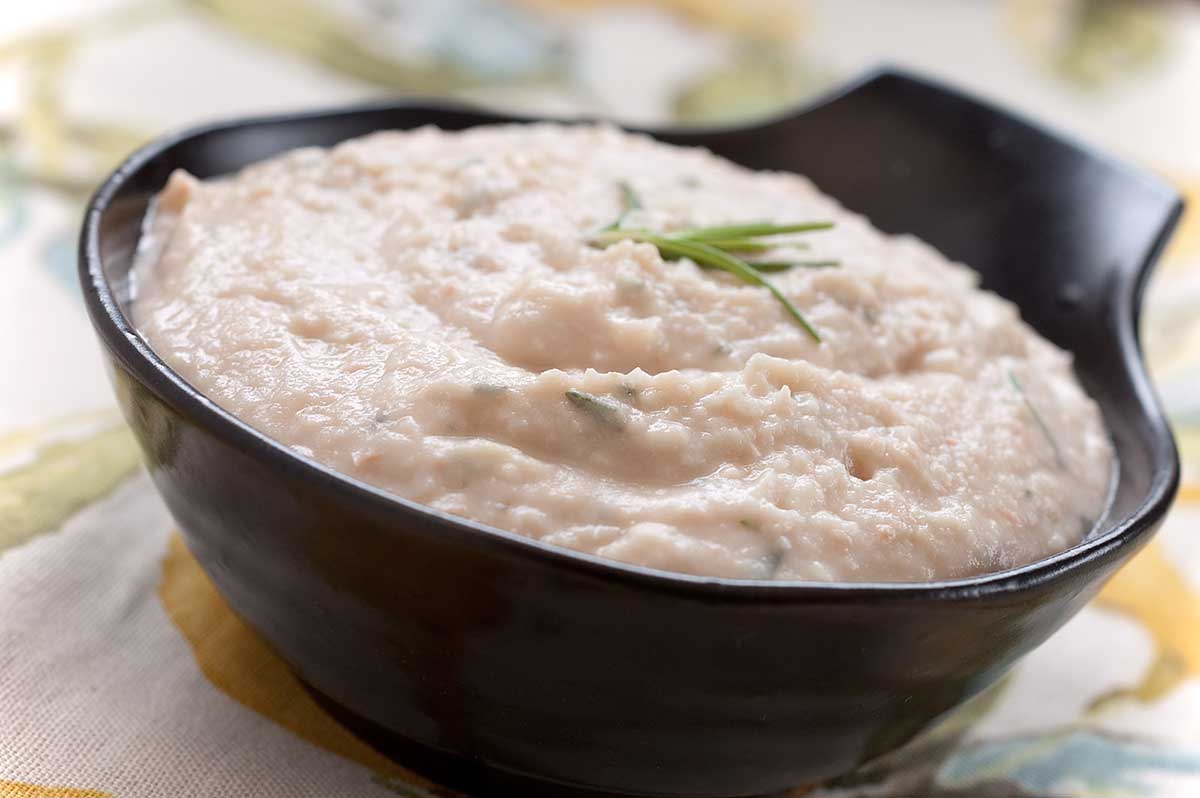 White Bean and Rosemary Hummus
Cleaning out the pantry and the refrigerator is something that I do pretty often. Not just because I like to get rid of the bad, but also because I like to see what kind of concoctions I can make from what I've got on hand. This dip is one of those. I've been shifting the same can of white beans around to different sides of the pantry for a couple of months now and finally decided that I had to use it. I also had some rosemary that was looking like it wasn't going to be around for much longer. So I decided to mix the two together. And with a bit of lemon, garlic and little last minute addition, this one's a keeper.
This dip wasn't going to be a hummus initially. At first, I set out to make a simple white bean rosemary dip. But after I combined it all in the food processor and grabbed a spoon to taste it I just felt like it was missing something. I thought about it for a minute and decided that it could use a little nutty kick. Where would I get that nutty kick? Tahini of course. One quick stir and a bite later and I knew I found what the dip was missing.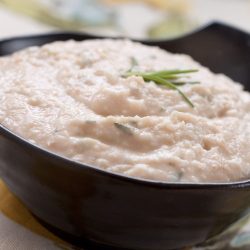 White Bean and Rosemary Hummus
White beans, rosemary, garlic, lemon juice and a last minute addition make this dip a keeper.
Combine all ingredients together in a food processor. Pulse until smooth.

Transfer to a bowl, cover and refrigerate for an hour.

Serve with veggies, tortilla chips or pita bread.
Keywords:
appetizer, blender, Dip, Food, hummus, Recipe, rosemary, snack, superbowl snack, white beans