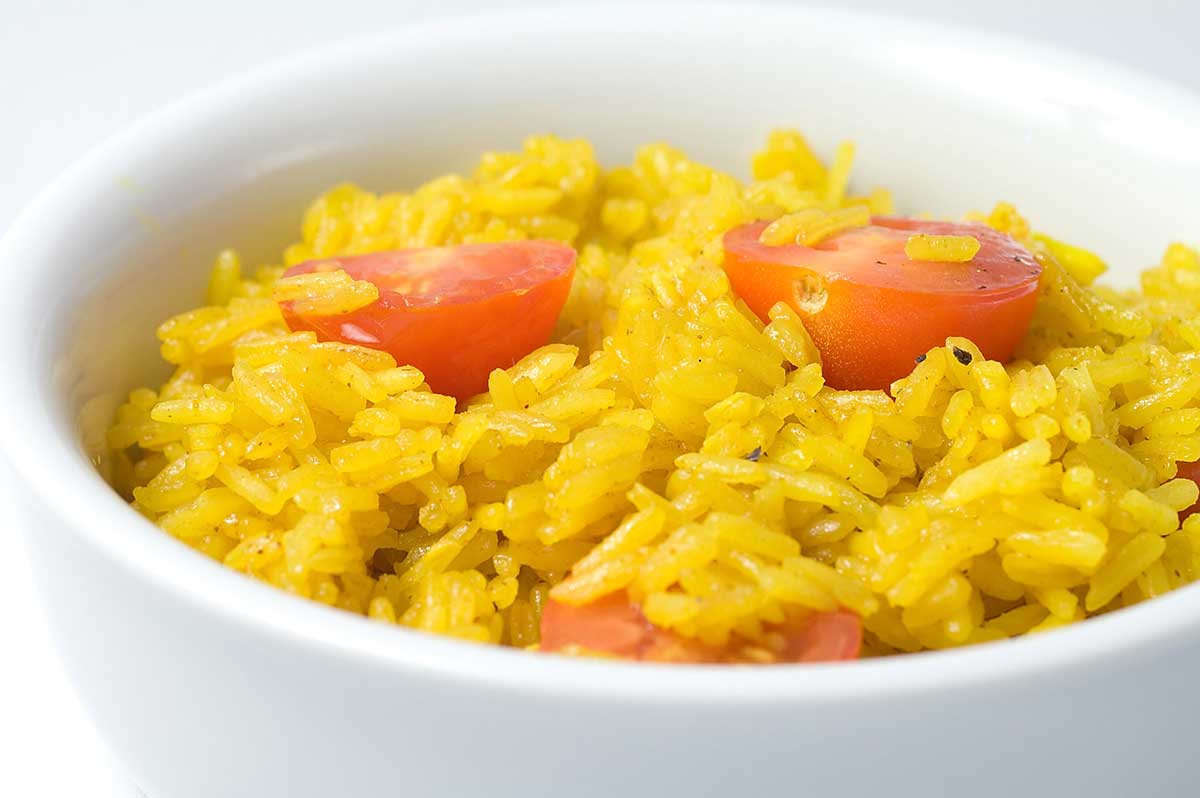 Yellow Rice with Cherry Tomatoes
Prior to moving to Seattle, I did not have much experience with Indian cuisine. It just wasn't that popular in my home town. Sure I had made Chicken Curry a lot but it wasn't until I moved to Seattle and found a few local Indian restaurants that I was exposed to the other wonderful flavors of Indian cuisine. I have taken a particular liking to the combination of turmeric and cumin, it is a very warm, slightly bitter flavor that kicks up the all too often plain side dish: rice.
This dish was inspired by the rice that Ryan and I order at our favorite Indian restaurant. First, I saute the rice with onions, garlic and spices. Next, I cook the rice mixture in vegetable broth, instead of water, to give it a little more flavor. Finally, the tomatoes are added at the end, so they burst with sweet tomato flavor when you bite them.
The restaurant we order from doesn't usually add tomatoes, but I had some so I thought why not? It was the perfect addition.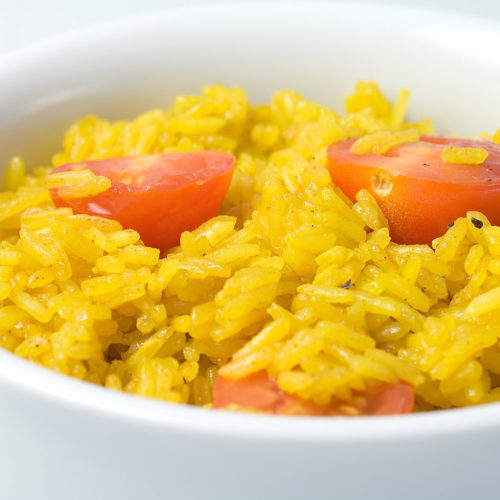 Yellow Rice with Cherry Tomatoes
Rice cooked with turmeric, cumin, garlic and tomatoes.
In a large saucepan melt butter with olive oil over medium heat. Add the onion and garlic and cook until softened, about 3 minutes.

Add turmeric, cumin and rice. Cook 3 minutes, stirring occasionally.

Pour in the vegetable broth. Bring to a boil. Reduce heat to medium low, cover and simmer for 15-20 minutes or until liquid is absorbed and the rice is tender.

Remove from heat. Stir in the tomatoes, cover for 10 more minutes. Fluff with a fork. Serve.
Keywords:
basmati rice, cherry tomatoes, cumin, diet, Food, Indian, indian cuisine, long grain rice, Recipe, side dish, turmeric, yellow rice