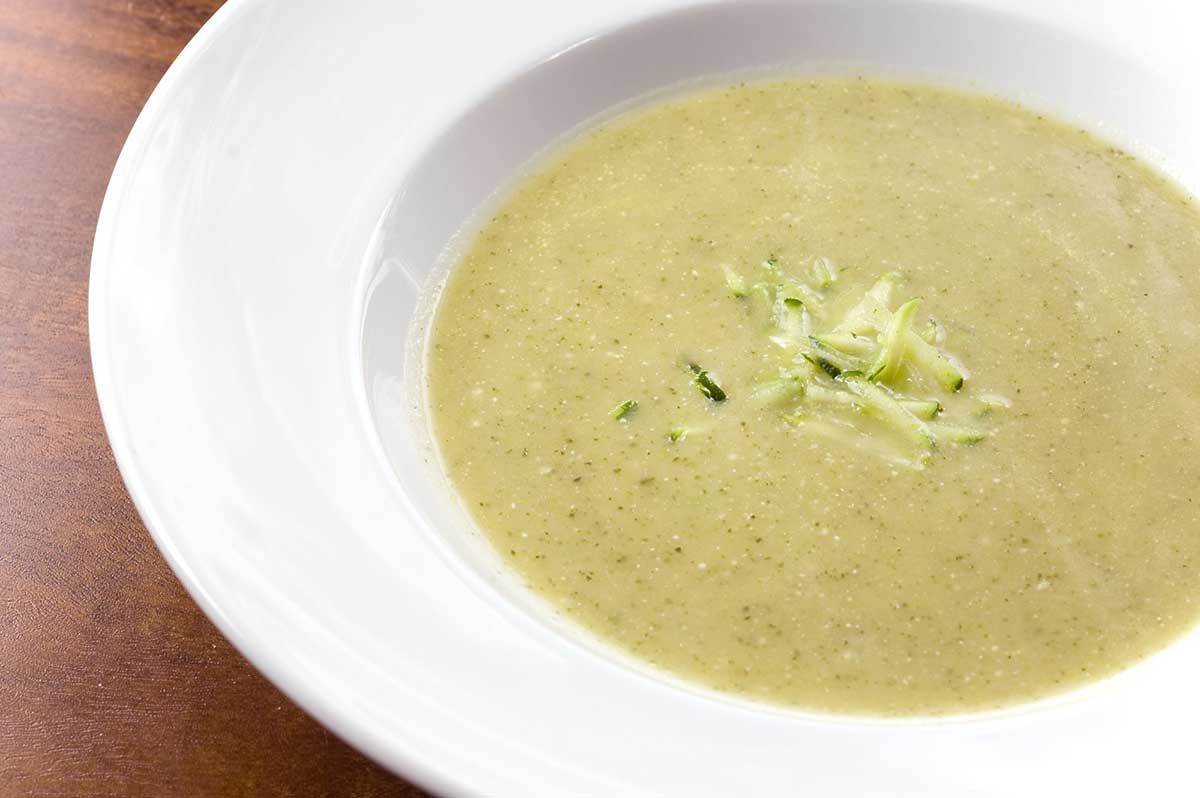 Zucchini Soup
The weather map seems to be a bit backward lately. It seems like the rest of the US is experiencing rain and mild temperatures and we're about to set some record highs here in Seattle. Granted our record highs for this time of year are in the mid 80s. But either way, zucchini appears to be abundant at this time and if you are one of those experiencing the dreary days, this zucchini soup is the perfect way to use up the zucchini and keep you warm.
Ryan scoffed at the idea of zucchini soup when I first told him that is what I was making for dinner. But despite the fact that it doesn't sound hearty, it actually was quite filling and healthy too. While it appears creamy, there is no heavy cream in this soup. I threw in a little bit of sour cream at the end of cooking but the majority of the creamy thickness comes from the addition of potatoes. It's one of my favorite tricks to give a soup velvety texture without adding cream.
Zucchini Soup Recipe
Ingredients:
2 tablespoons olive oil
3 - 4 medium zucchini, diced
5 cloves garlic, minced
1 yellow onion, diced
2 medium yukon gold potatoes, peeled and diced
3 cups chicken broth
1 1/2 teaspoon kosher salt
1/2 teaspoon ground white pepper
2 tablespoons worchestershire sauce
2 tablespoons sour cream
Instructions
1
Heat olive oil in a skillet over medium heat. Once hot add zucchini, garlic and onion. Cook 5 - 7 minutes or until vegetables are soft.

2
Stir in potatoes and chicken broth. Cook until potatoes are fork tender.

3
Using an immersion blender, blend soup until smooth. You can also carefully transfer the soup to a blender and blend it that way.

4
Stir in remaining ingredients. Mix well. Adjust salt and pepper if needed. Serve hot.
Notes
Note: I had some extra zucchini so I shredded a bit for a garnish. It's not necessary but makes for pretty presentation.

Enjoy!