Andouille and Shrimp Fried Rice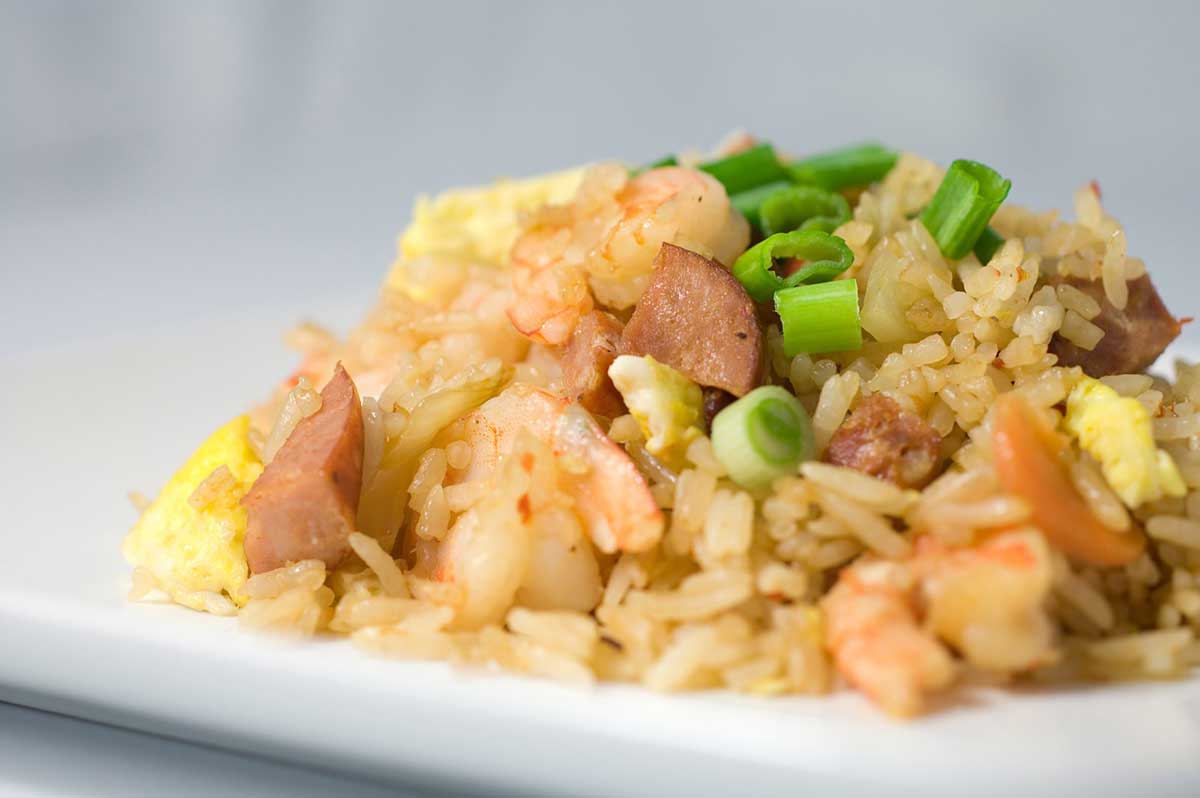 In honor of my 100th recipe post I thought I would share one of my absolute, favorite dishes. I have loved fried rice since I was a kid, it is what I would always order whenever we would go out to Asian restaurants.  Up until about a year ago I never really made this at home, since Ryan had told me that he wasn't a huge fan. However, I decided to make it for him one day and now it is one of his favorite dishes too.
Throughout the years, I have had many different versions of fried rice. I've had it with pork, chicken, and shrimp. For me, my favorite is the combination of andouille sausage and shrimp. I also like to throw in some bacon because that was my favorite part of the fried rice I ate growing up. Bacon makes everything better doesn't it? ;-)
I also wanted to mention that it is important to use cold leftover rice for this dish. I have tried to make fried rice before by cooking the rice right before I fried it and it turned into a mushy blob. Not so yummy.