Caramelized French Onion Dip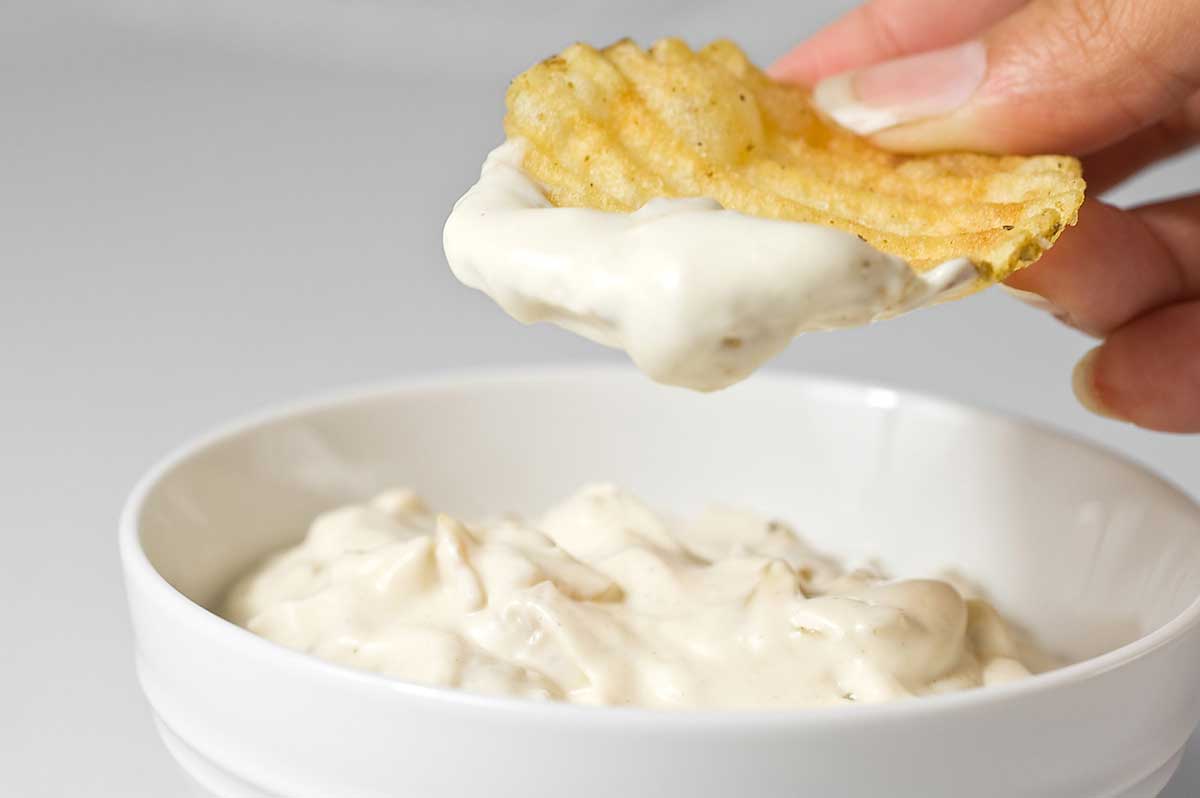 French onion dip, or F.O.D as Ryan calls it, is very popular in our home. Whenever I buy some at the grocery store it is usually gone in a couple of days. I have yet to catch him eating it out of the carton with a spoon, but I have my suspicions. As a result I am constantly picking up a carton while I'm at the store but a recent look at the ingredients got me wondering if I could possibly make it at home. It didn't seem like it would be that hard but I had no idea how easy it would actually be. Now when Ryan finishes the last bite I just whip up some more.
I love onions as much as the next girl but I am not a huge fan of raw onion flavor. To me its the kind of flavor that just sticks with you all day. In an effort to avoid that I decided to caramelize the onions in this dip, which adds a slightly sweet onion flavor that tastes great while eating it but doesn't linger too long.