Chocolate Mascarpone Stuffed Strawberries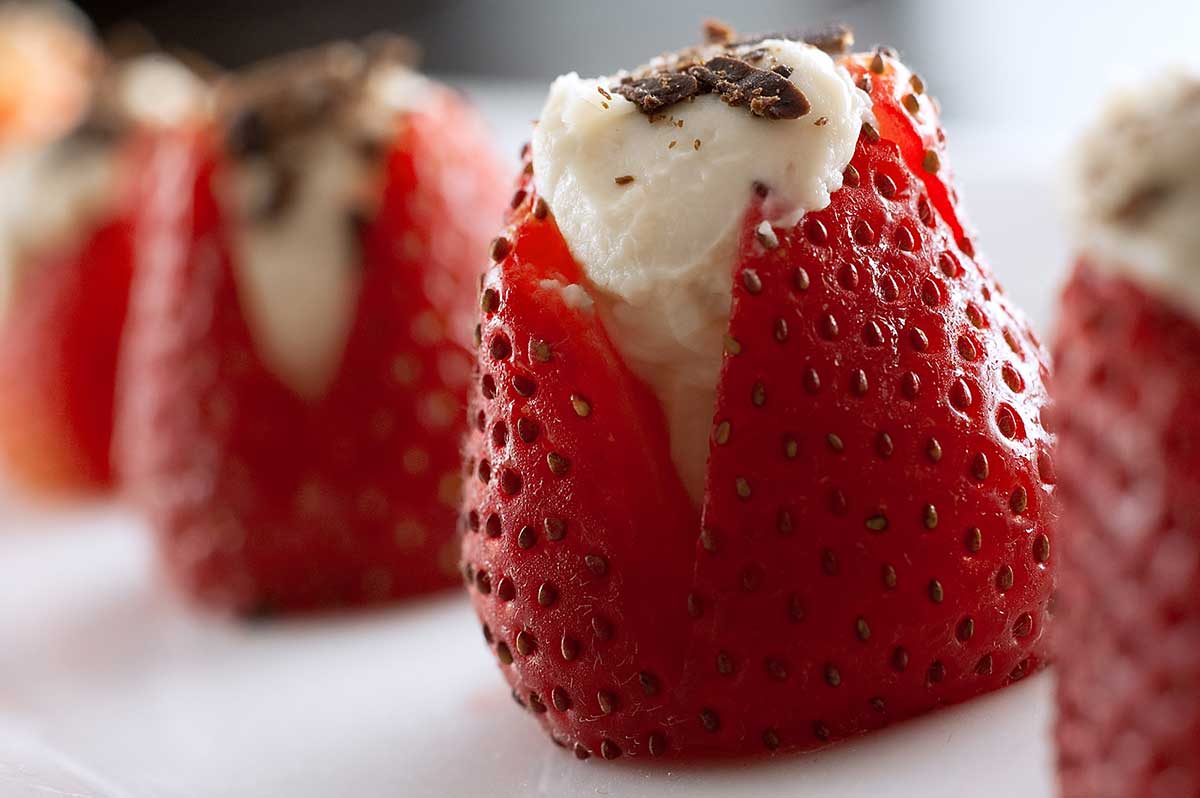 It has been a long time, as Ryan reminds me daily, since I have made a dessert. I'm not sure why but my small sweet tooth seems to have gotten even smaller in recent months. But when I walked past the sweet smelling strawberries in the grocery store I couldn't resist snatching some up. And since Ryan doesn't like snacking on these little beauties by themselves, I decided to stuff them with chocolate liqueur laced mascarpone cheese and top them with chocolate shavings. It is a decadent dessert perfect for the 4th of July. Word to the parents: The chocolate liqueur makes these adult only so be sure to have plenty of Otter Pops for the youngins.

The wonderful thing about stuffed strawberries is that they look really pretty on the plate but are really easy to make. All it takes is a little crisscross cut in the bottom of the strawberry to make a little hole for the stuffing. Then use a piping bag to squeeze just a small amount of the creamy mascarpone inside and that's that. The hard thing about stuffed strawberries is that they disappear quickly so it is essential to make sure to get yourself one before they're all gone.