Curried Deviled Eggs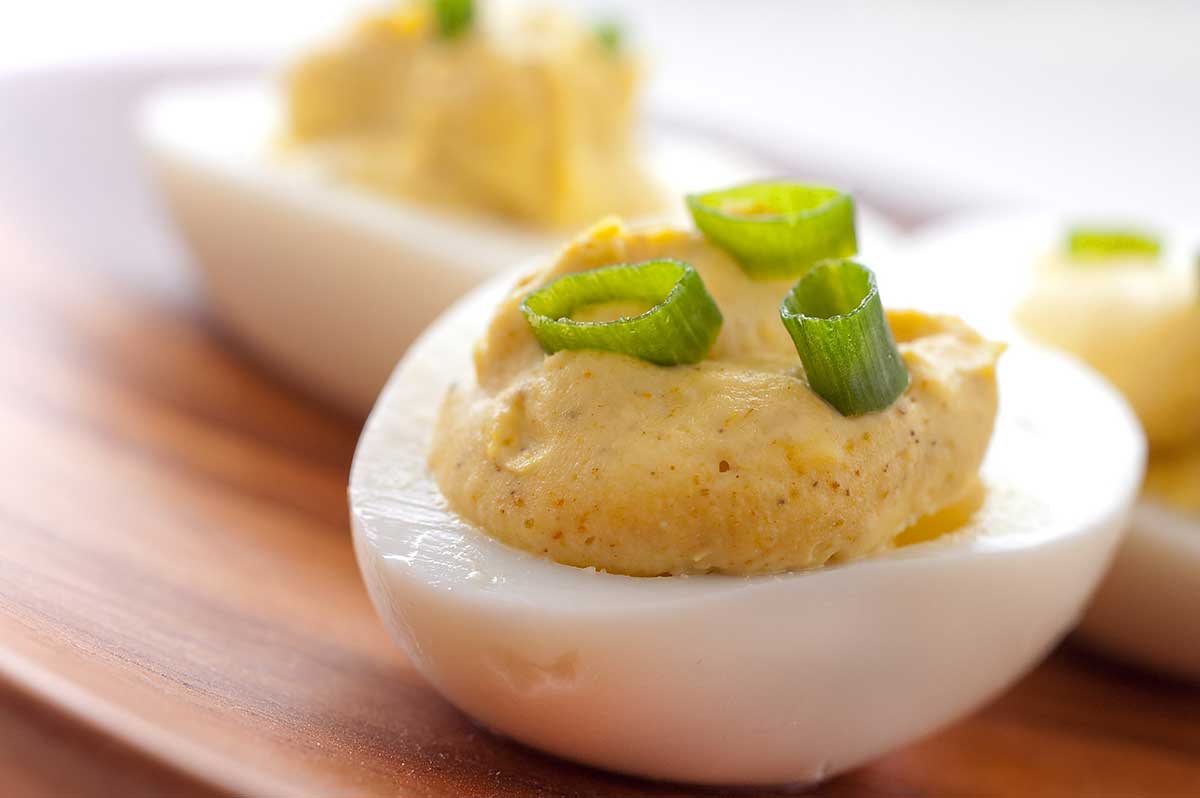 Here we are the day after Easter and if you're like me then you probably have quite a few hard boiled eggs in your fridge. You could snack on them as is with a little salt and pepper or make some egg salad or some traditional deviled eggs. But if you are looking for something different with a whole lotta flavor then have a go with these curried deviled eggs.
Ever since I started experimenting with different kinds of deviled eggs (i.e. sriracha deviled eggs), I have wanted to make these. Curry is one of my favorite spice blends and I had heard of people making curried deviled eggs but I had never tried them before. I was very pleasantly surprised with the result. The curry and the turmeric added a wonderful twist to this classic dish.