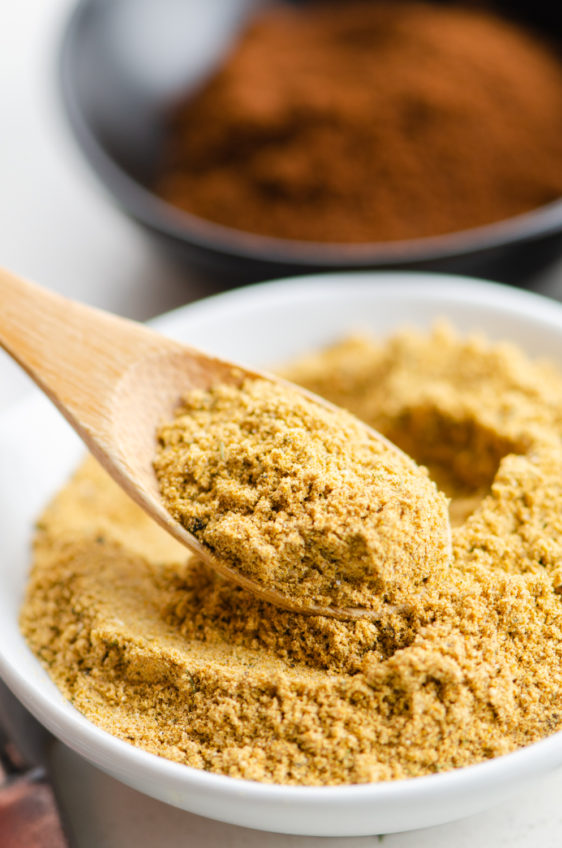 Homemade Curry Powder
Homemade Curry Powder is a savory spice blend that is easy to make. It's perfect to use in soups, pastas, rice dishes, salads and more.
Curry is one of the most popular spice blends in our house. I use it on an almost weekly basis. Whether I am making Chicken Curry, Curry Chicken Salad or Curried Chickpeas , we go through a lot of curry powder around here. This got me thinking, I wonder if I could make it on my own?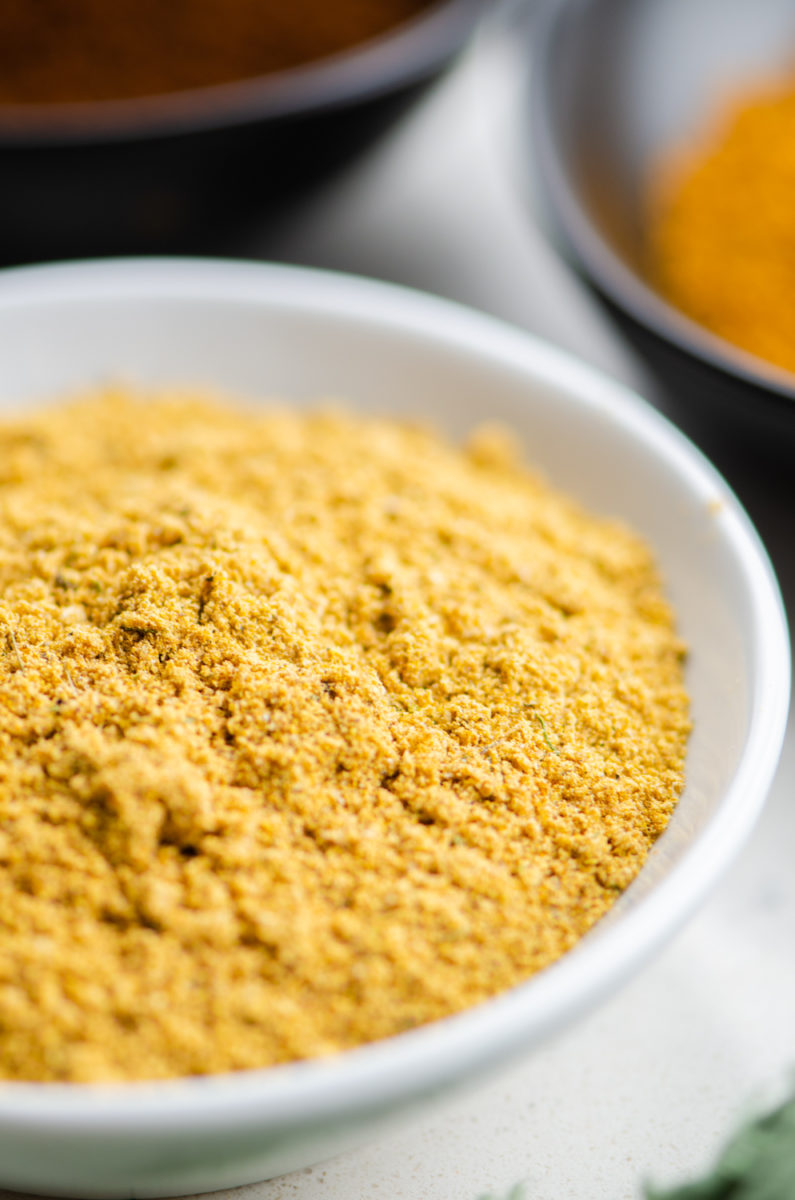 Making your own spice blends is actually quite an easy thing to do. And it is great because you can add or leave out anything that you want to adjust it to your own tastes. Having your own spice blends on hand also makes dinners a breeze because you don't have to measure out all of the separate spices.
And in the case of curry, that's a real time saver!
What Spices Are in DIY Curry?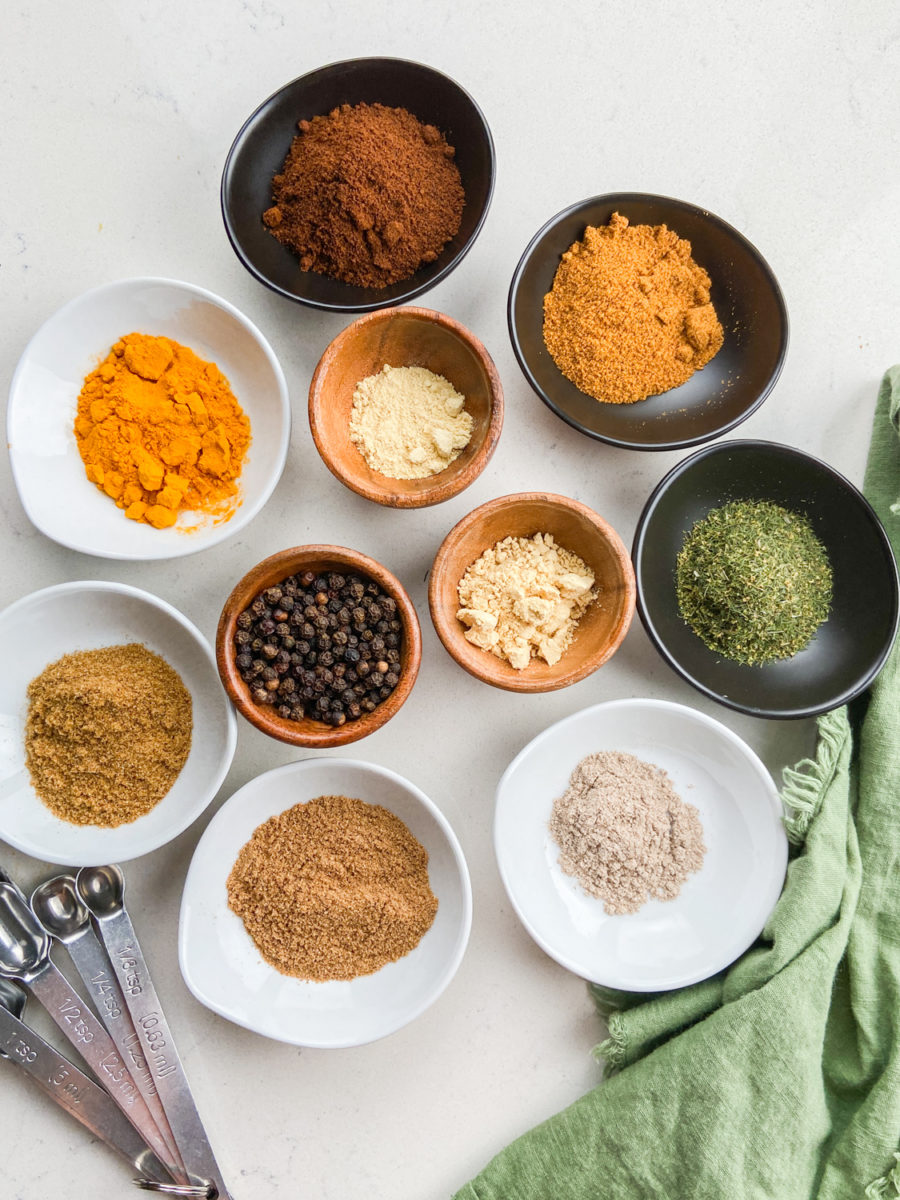 When looking to make my own spice blend, I always check out the back of a lot of my favorite blends to see what is in them. Once you know you can mess with the amounts to suit your personal tastes.
To avoid having to toast the spices, thus making this homemade curry powder even easier to make, all of the spices you'll use (except Dill Weed) in this recipe are ground.
CUMIN: A spice with a deep smoky flavor.
CORIANDER: the flavor is light and nutty.
CARDAMOM: Has a piney and fruity flavor.
TURMERIC: It has an almost bitter and peppery flavor. It is also the spice that gives curry its yellow coloring. Be careful! It can stain.
FENUGREEK: When testing this recipe, I kept thinking it was missing something. Finally, I added Fenugreek. It is a must for this recipe. It adds a sweet and nutty flavor and aroma. It really does make it! It can be hard to find but I was able to buy some at Penzeys Spices.
MACE: It has a warm, sweet and slightly savory flavor. It too can be hard to find but if you can't find it, nutmeg will work as well.
BLACK PEPPER: Adds a bit of heat and peppery flavor.
GINGER: Warm, peppery and a bit of lemony flavor.
CLOVES: Very aromatic and adds a little bitterness and warmth.
DILL WEED: Adds a bright, grassy, lemony flavor to the curry powder.
How do you make your own homemade curry powder?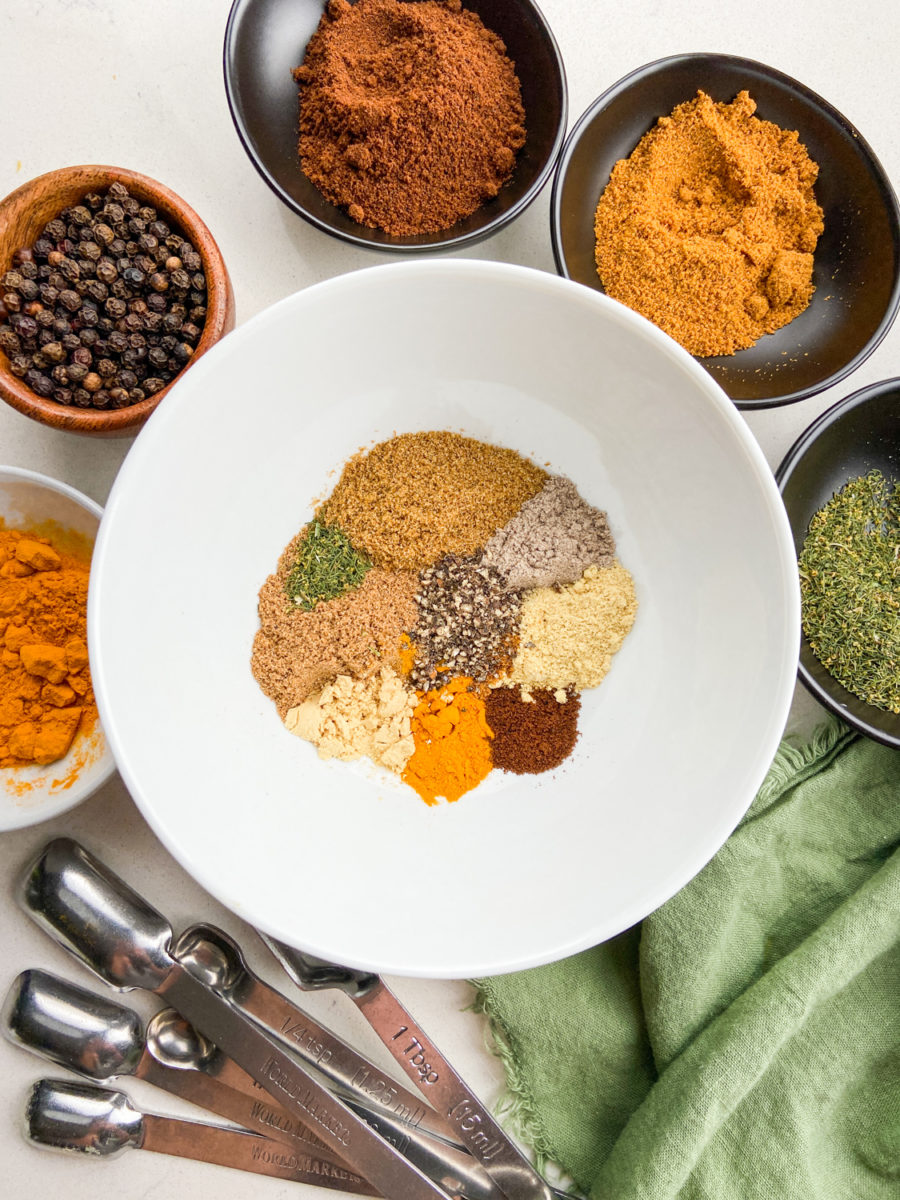 Making your own spice blends could not be easier. Once you have all of your spices measured out, whisk them together in a bowl and you're good to go. Easy peasy!
You can store them in spice jars, small mason jars actually work very well too. Just make sure that it is air tight so that the flavors last longer. The spice blend won't "go bad" but it will lose flavor over time. That said, this blend should last for several months in the pantry.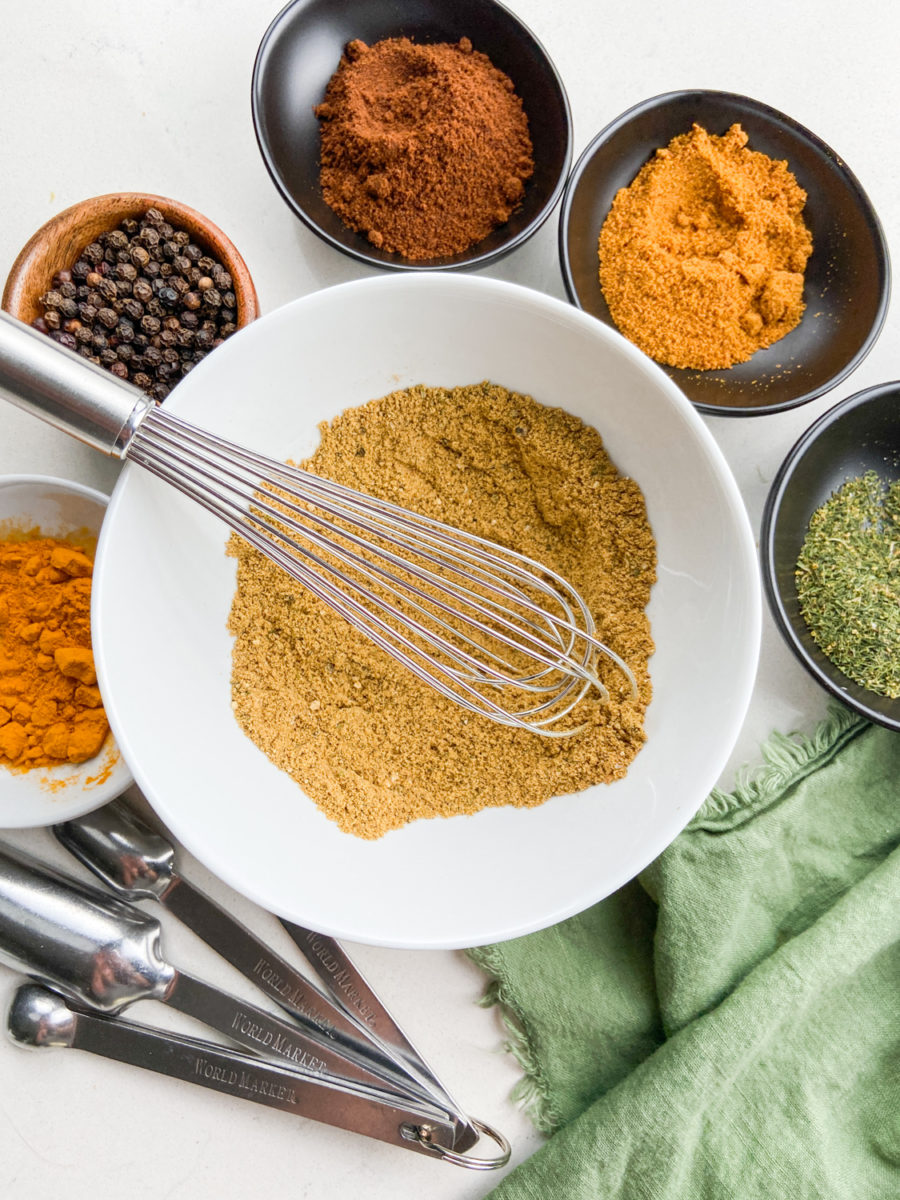 This Homemade Curry Powder is good in so many different recipes. Come holiday time, it also makes a great gift!
Want to make more of your own spice blends? Try these: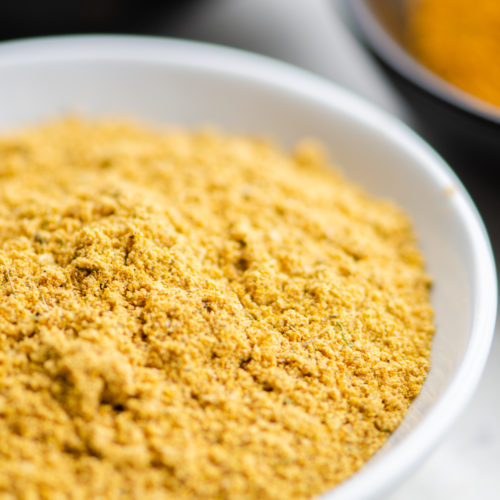 Homemade Curry Powder
Homemade Curry Powder is a savory DIY blend of spices. It's great for adding to soups, salads, rice dishes and much more.
1 ¼

tablespoons

ground coriander

1 ¼

tablespoons

ground cumin

3

teaspoons

ground fenugreek

2

teaspoons

ground cardamom

1

teaspoon

ground turmeric

1

teaspoon

ground ginger

1

teaspoon

black pepper

¼

teaspoon

ground cloves

¼

teaspoon

dill weed

¼

teaspoon

ground mace
Whisk together all ingredients. Store in an airtight container. Will last for several months.
Be careful when working with turmeric, it can stain. 
If you can't find ground mace, nutmeg is a good substitute. 
Store curry powder in an airtight container in a cool dark place. Will last several months. 
Nutrition facts for estimation purposes only.
Calories:
121
kcal
Carbohydrates:
21
g
Protein:
6
g
Fat:
4
g
Saturated Fat:
1
g
Polyunsaturated Fat:
1
g
Monounsaturated Fat:
2
g
Sodium:
27
mg
Potassium:
462
mg
Fiber:
9
g
Sugar:
1
g
Vitamin A:
121
IU
Vitamin C:
4
mg
Calcium:
170
mg
Iron:
12
mg
Keywords:
curry, spice blend