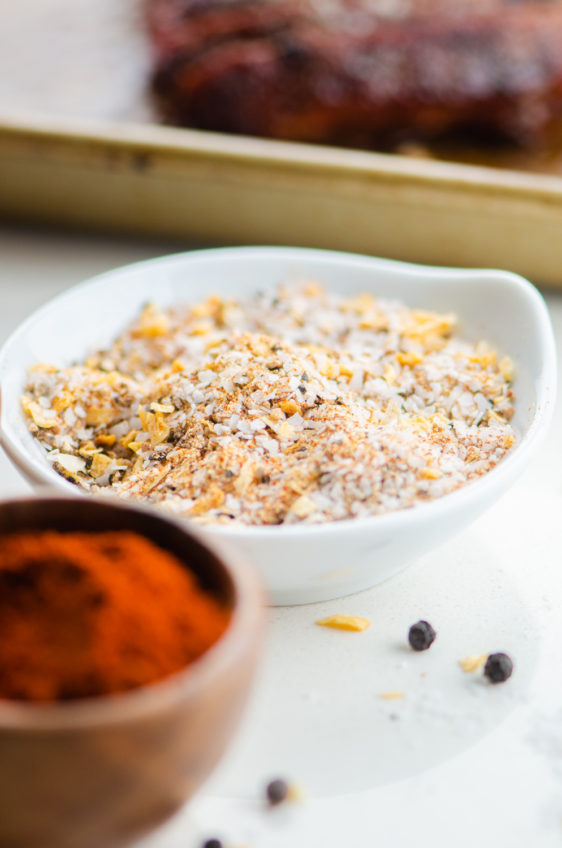 Homemade Steak Seasoning
Making your own seasoning blends is easy! This Homemade Steak Seasoning is great on not just on steak but burgers, veggies and fries too!
If you're looking for a way to make your next steak dinner shine, you've got to try this Homemade Steak Seasoning. It is really easy to make and the blend of seasonings compliments any cut of steak.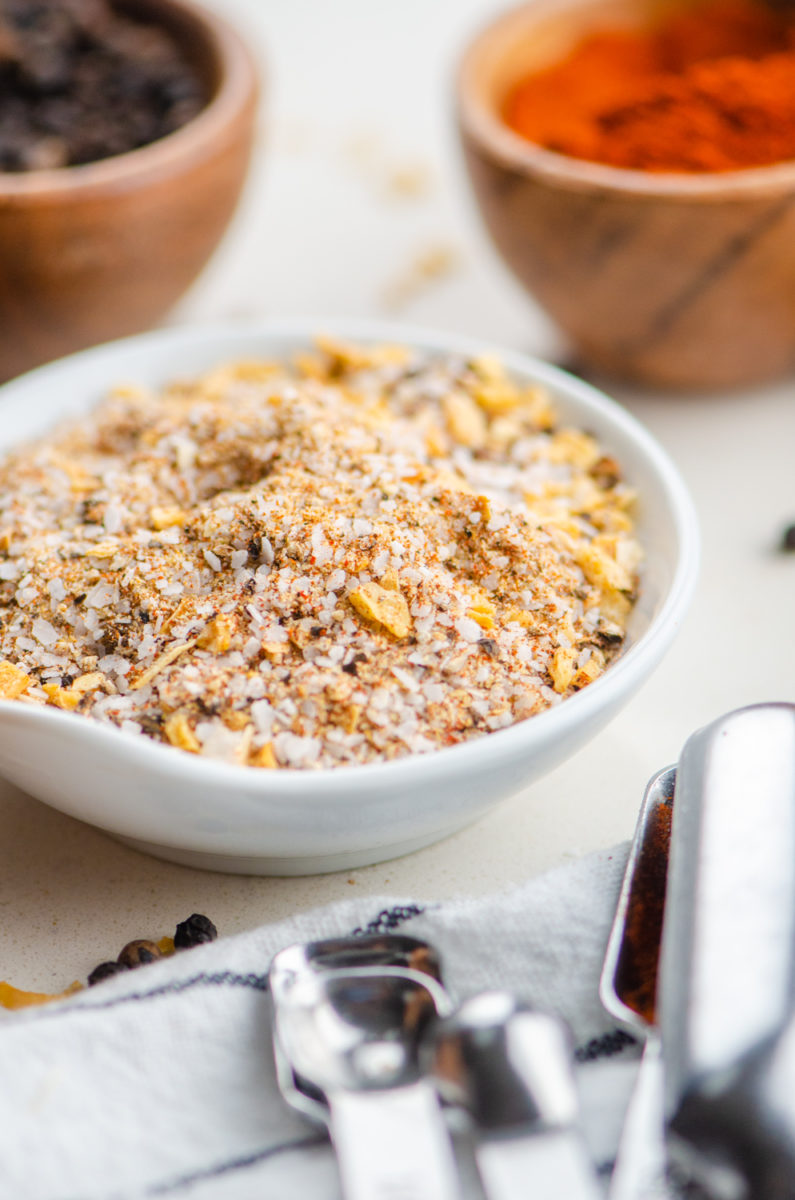 Sure, you could buy steak seasoning but sometimes those pre-made blends are expensive and may have ingredients that you don't want. Or maybe you find yourself making a steak dinner and you're just wondering what seasonings would be best. Whatever the reason, I have got you covered with this Homemade Steak Seasoning.
What ingredients do you need: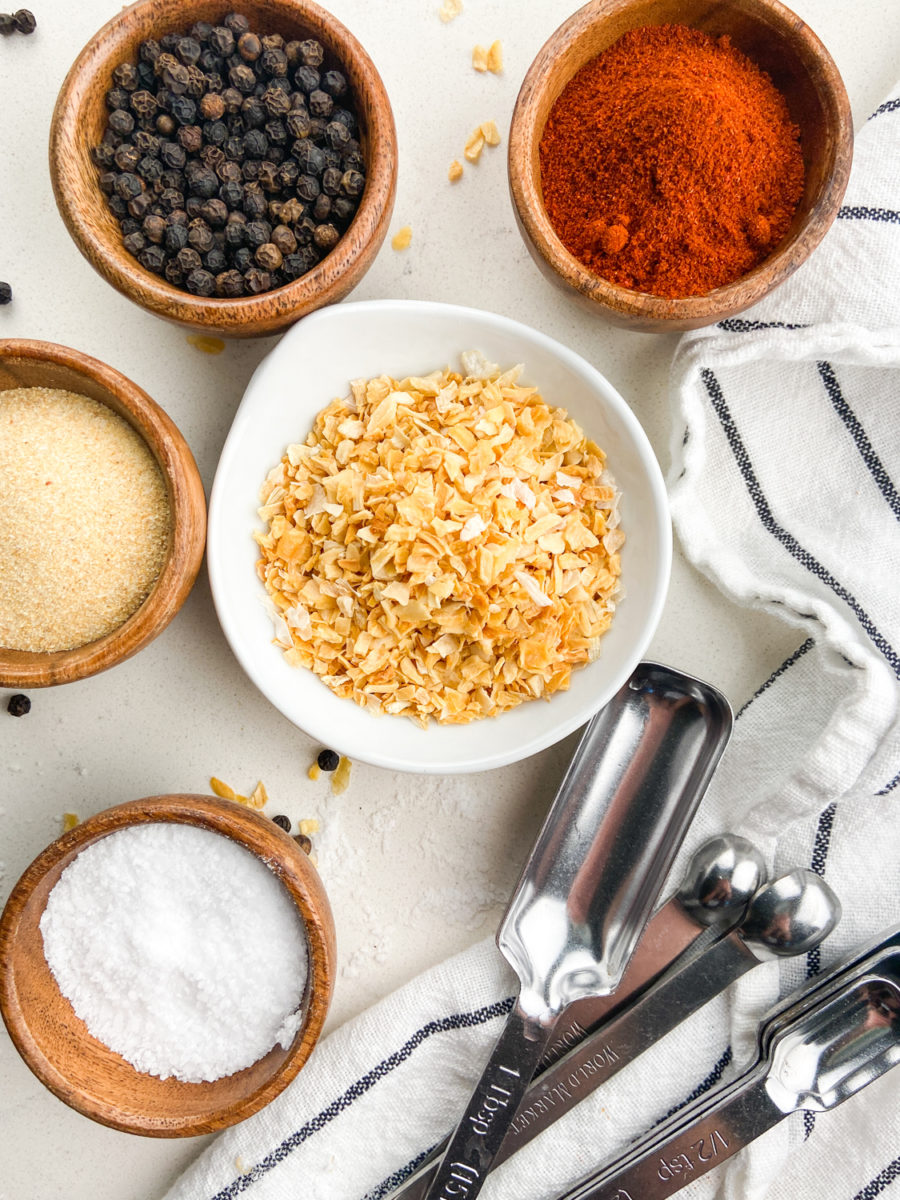 KOSHER SALT: I like to use kosher salt because I like the texture the flakes add to the seasoning blend.
BLACK PEPPER: Use coarse ground pepper here. Preferably freshly ground. Like the salt, you want the pepper to give flavor and texture.
MINCED DRIED ONION: Onions and steak just go hand in hand so don't skip this!
GRANULATED GARLIC: Use granulated garlic instead of garlic powder because it is less likely to clump up on you.
PAPRIKA: To add color and smokiness to the blend.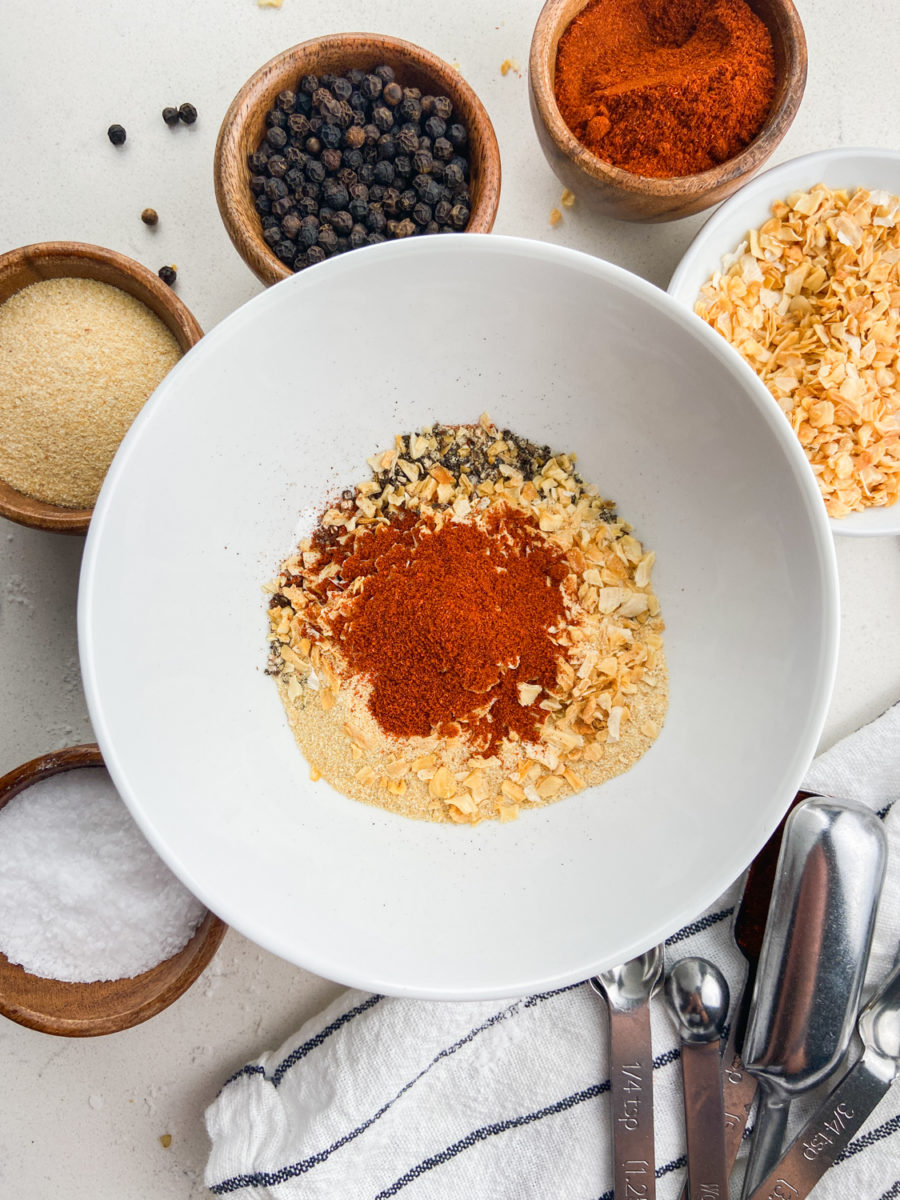 How to store Homemade Steak Seasoning:
This steak seasoning blend will keep for months if stored in an air tight container. If you've got old spice jars simply rinse and dry them before adding the spice blend. You can also use a small mason jar.
What to use Steak Seasoning on:
Well obviously, steak. But this steak seasoning has a fantastic flavor that works on so many things. You can use it as a burger seasoning, to season vegetables or, my personal favorite french fries or tater tots.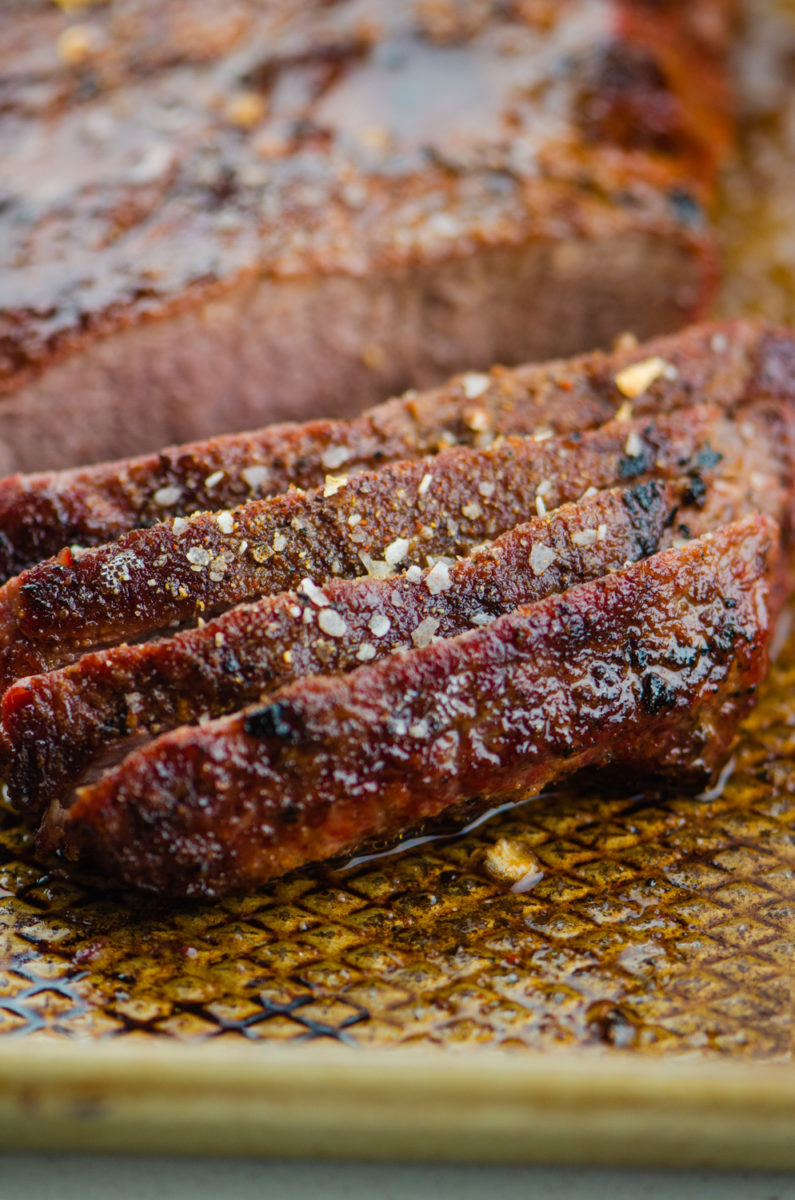 Interested in making more of your own seasoning blends? Try these:
Homemade Steak Seasoning Recipe
Ingredients:
2 tablespoons kosher salt
1 tablespoon coarse ground black pepper
1 tablespoon dried minced onions
1 tablespoon granulated garlic
1 teaspoon paprika
Instructions
1
Combine all ingredients together in a bowl.

2
Store in a sealed container. Use on steak, burgers, veggies or french fries.
Notes
This will keep for several months if properly sealed. I store mine in a mason jar. An old clean and dry spice jar will also work.

Nutrition information for estimation purposes only and will vary greatly depending on what you are using it on.
Nutrition information
Calories: 10 , Total Fat: 0.1g , Saturated Fat: 0mg , Cholesterol: 0mg , Sodium: 2360mg , Carbohydrates: 2g , Fiber: 0.3g , Sugar: 0.5g , Protein: 0.3g