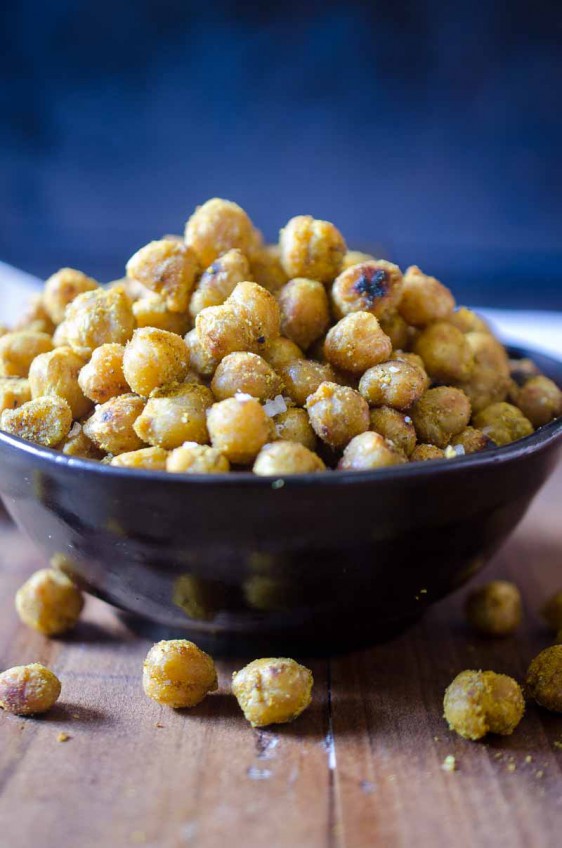 Crispy Curry Chickpeas
Crispy Curry Chickpeas are a quick, protein filled snack that is a favorite around here! 
I have been wanting to share this recipe for Crispy Curry Chickpeas for a long time now but truth be told, my little guy eats these SO fast that I barely have time to take a photo before they are gone. They are that good. They are crispy on the outside, tender on the inside and bursting with curry flavor.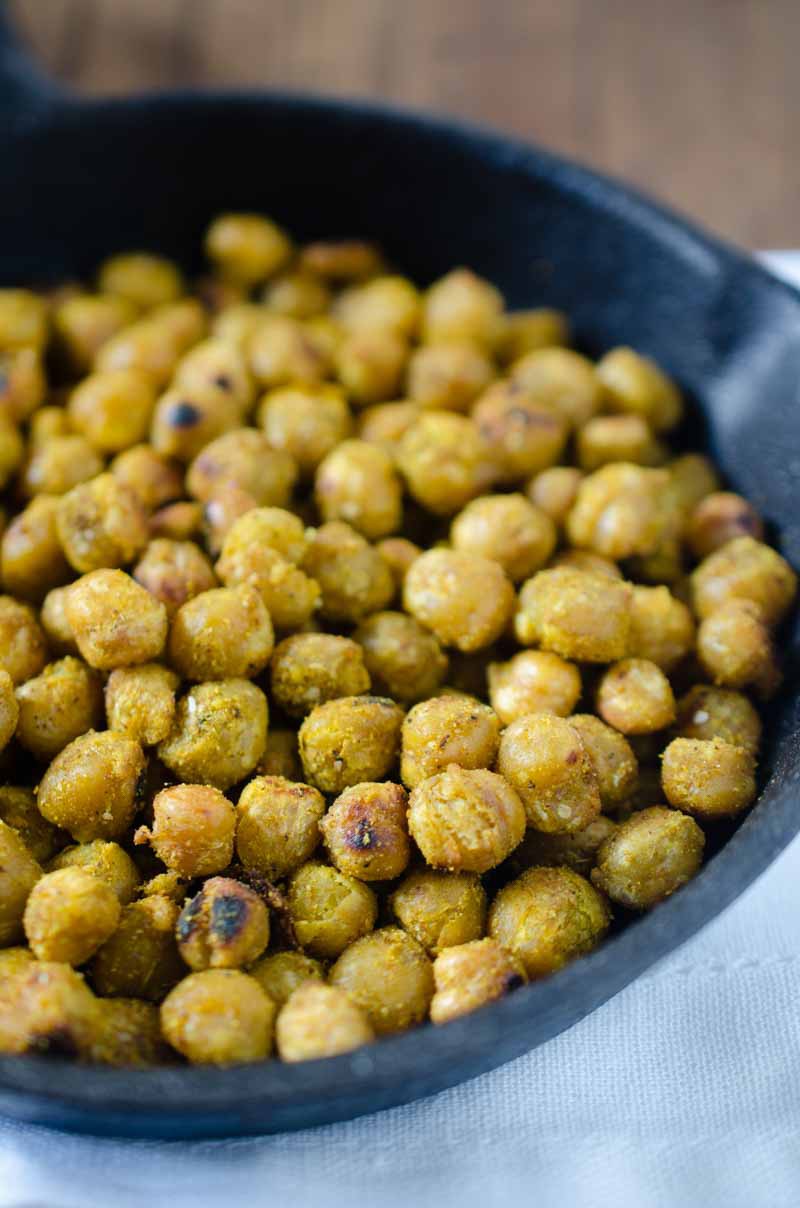 You'll be obsessed.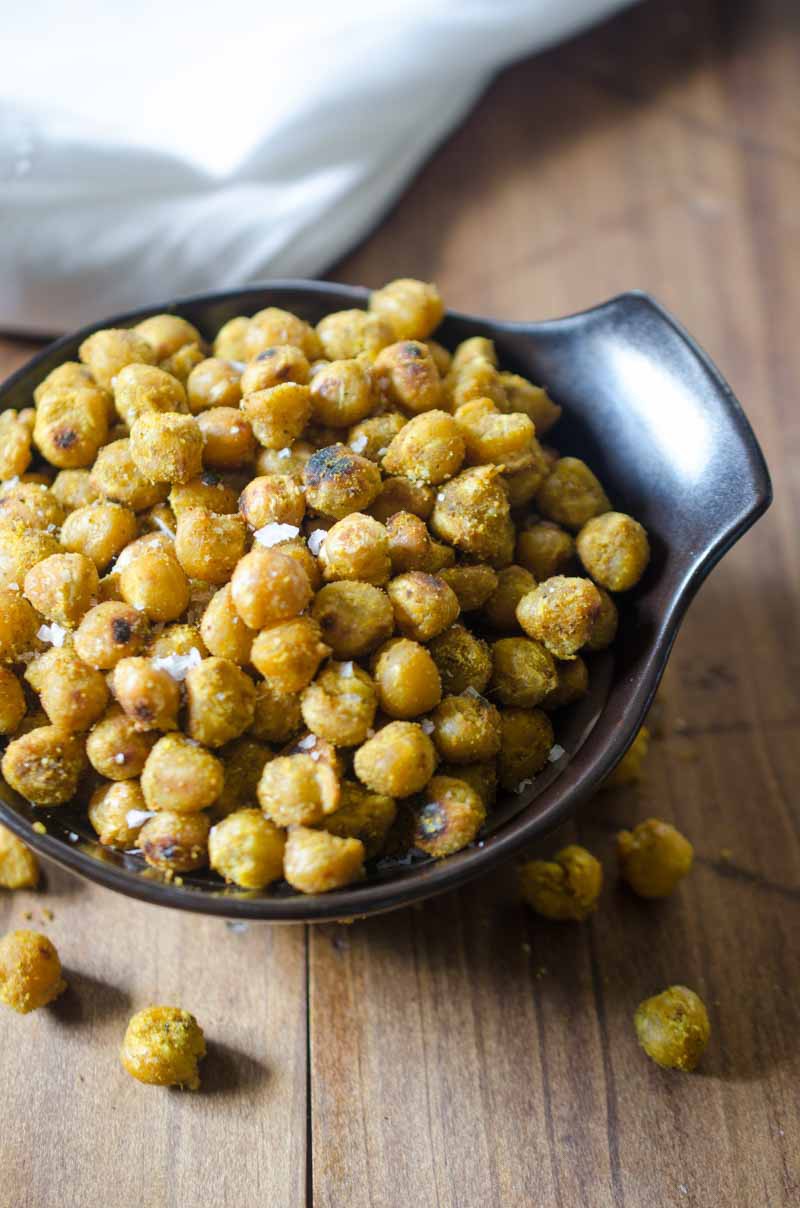 As a mama, I am always looking for new healthy snacks for my little guys. They are ALWAYS hungry, so I like to have stuff on hand that is easy to give them. Making a batch of these Crispy Curry Chickpeas is how I do just that.
All you need is a couple of cans of chickpeas, oil, curry powder and salt. I prefer to use avocado oil when I make these because it has a much higher smoke point than say, olive oil, so it's better for a pan fry like this. That being said, if you can't get your hands on any avocado oil, you can substitute canola or even coconut oil.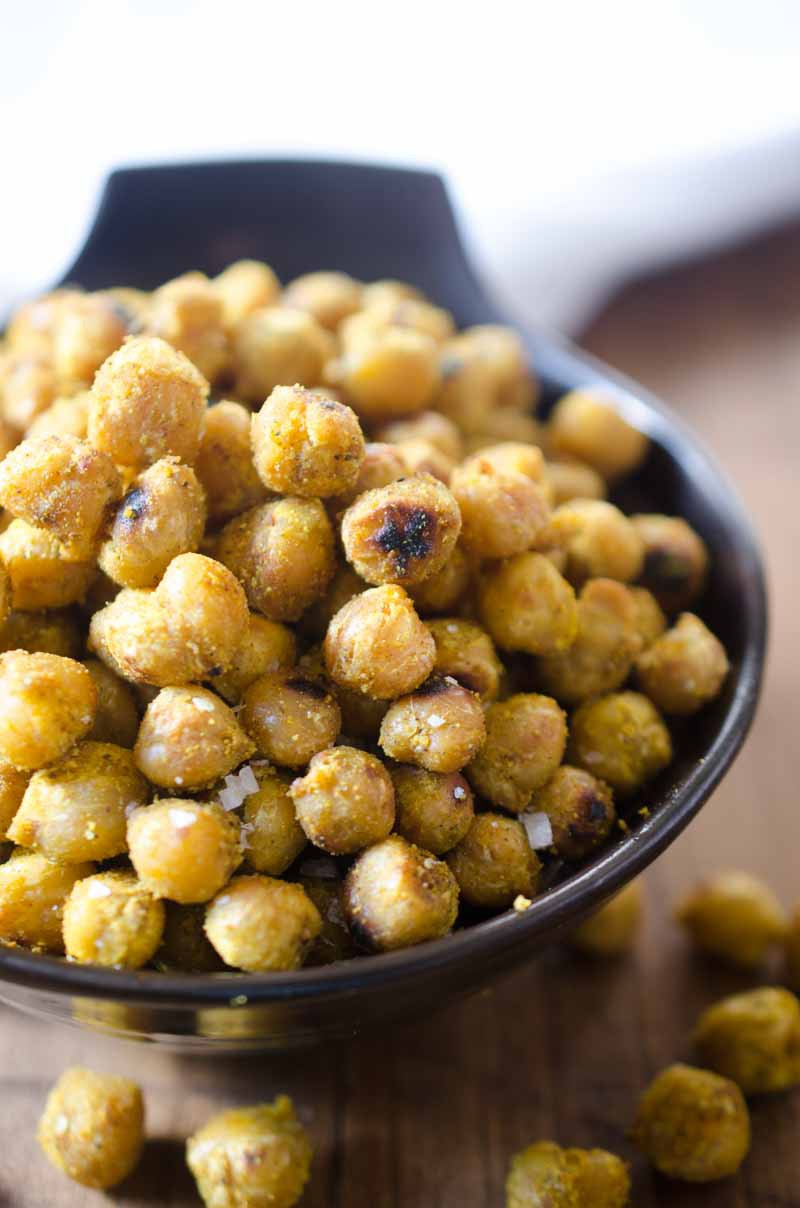 This recipe happens to be for Crispy Curry Chickpeas but you can actually make so many different flavors of crispy chickpeas. I shared a recipe for Crispy Harissa Chickpeas a while back for those of you that like spice. I like to use cajun seasoning too. And sometimes just plain ol salt will do the trick. The bottom line is that crispy chickpeas are good. Really good.

Crispy Curry Chickpeas Recipe
Ingredients:
1/4 cup, + 1 teaspoon avocado oil
4 cups cooked chickpeas, rinsed, drained and pat dry
2 teaspoons curry powder
1 teaspoon salt
Instructions
1
Heat 1/4 avocado oil in a large skillet over medium heat. Cook chickpeas for 15 - 20 minutes or until they are crispy and begin to pop.

2
Remove from pan, drizzle with remaining avocado oil. Sprinkle with curry powder and salt. Toss to coat. Serve.